Le Palawan Wildlife Rescue and Conservation Center, anciennement connu sous le nom de Crocodile Farm, se trouve à environ 30 minutes du centre-ville de Puerto Princesa, aux Philippines.
À l'entrée de la ferme, tu peux voir le squelette d'un énorme crocodile d'eau de mer d'une longueur d'environ 5 mètres. Ensuite, la visite t'emmène à la Maison des éclosions, où l'on peut voir de petits crocodiles de différents âges.
À côté de la maison des éclosions se trouve une cage avec des crocodiles plus grands. Ils ont des crocodiles d'eau salée vraiment énormes.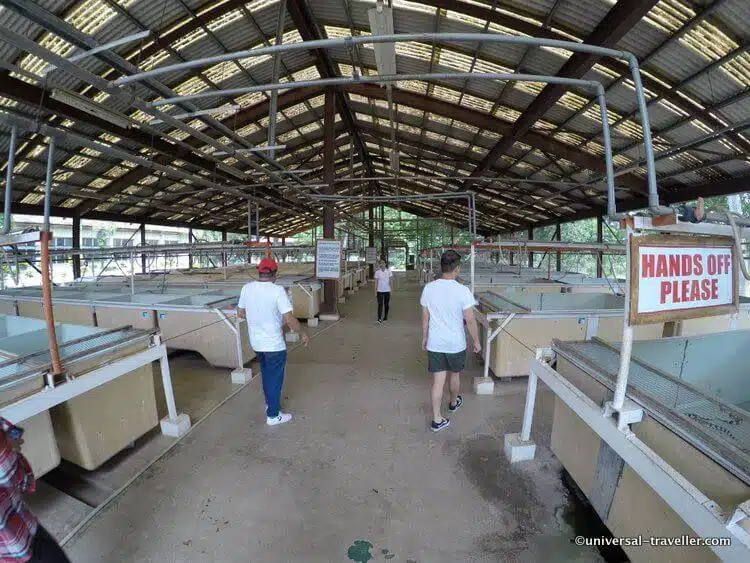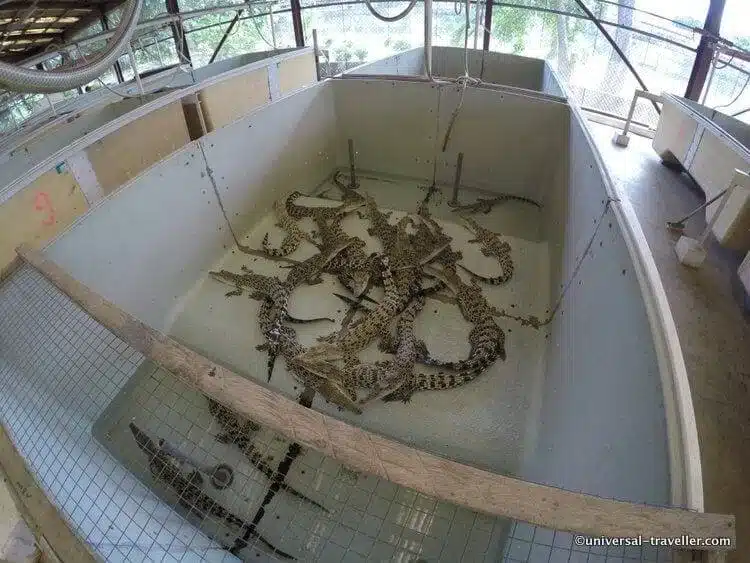 Comment se rendre à la Ferme aux crocodiles de Palawan
Le moyen le plus simple de se rendre à la Ferme est le tricycle. Tu peux aussi réserver l'une des visites guidées de la ville qui incluent généralement un arrêt à la ferme.
Lorsque tu veux faire l'expérience de la façon locale de voyager, tu peux prendre un multicab pour seulement 23 Pesos. Un multicab est un type de bus qui peut transporter jusqu'à environ 20 personnes.
Il peut rouler plus vite qu'un tricycle ; cependant, le conducteur essaie de trouver plus de passagers quand il n'est pas plein.
Postes connexes :
Combien coûte la visite de la Ferme aux crocodiles de Palawan ?
Il ne faut que 40 pesos (moins de 1US$) pour entrer dans la Ferme aux crocodiles, y compris une visite guidée qui commence toutes les demi-heures.
Après la visite, tu peux aussi visiter le parc animalier et prendre une photo avec un petit crocodile. Tu dois seulement payer un supplément si tu veux que ta photo avec le crocodile soit imprimée.
Cependant, si tu prends une photo avec ton propre appareil, elle est gratuite.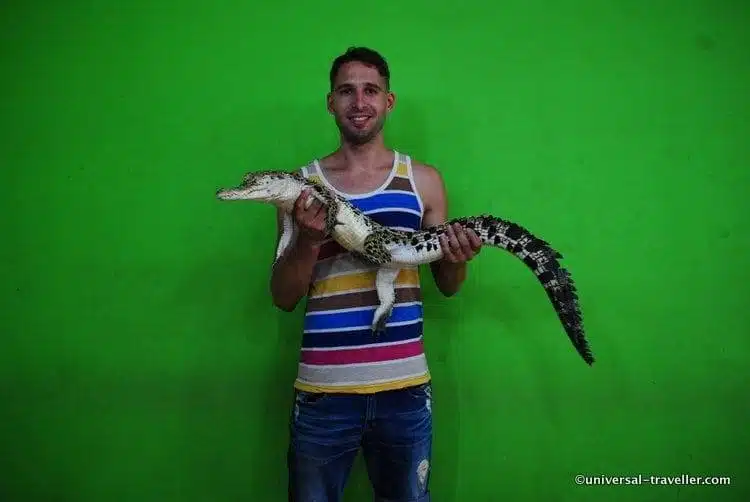 Tu as besoin d'informations supplémentaires pour organiser ton voyage à Palawan, aux Philippines ? Découvre ici les meilleures choses à faire à Palawan, aux Philippines.
Plus de photos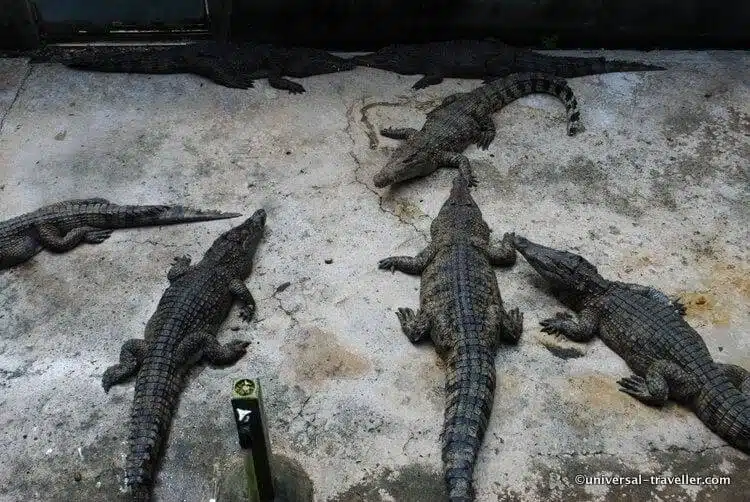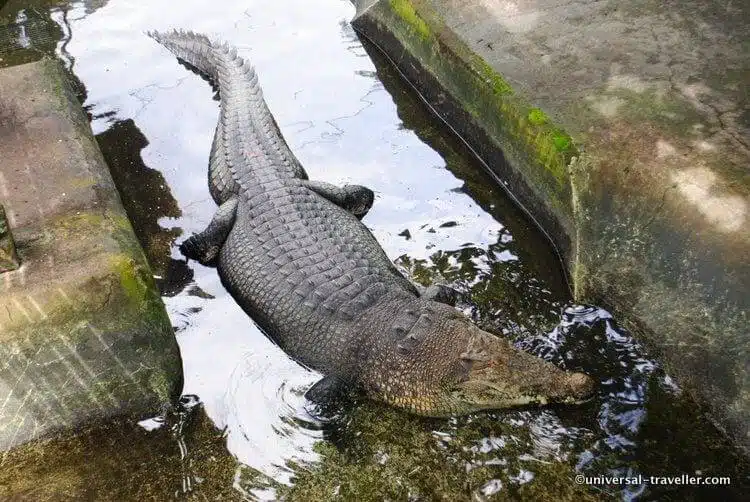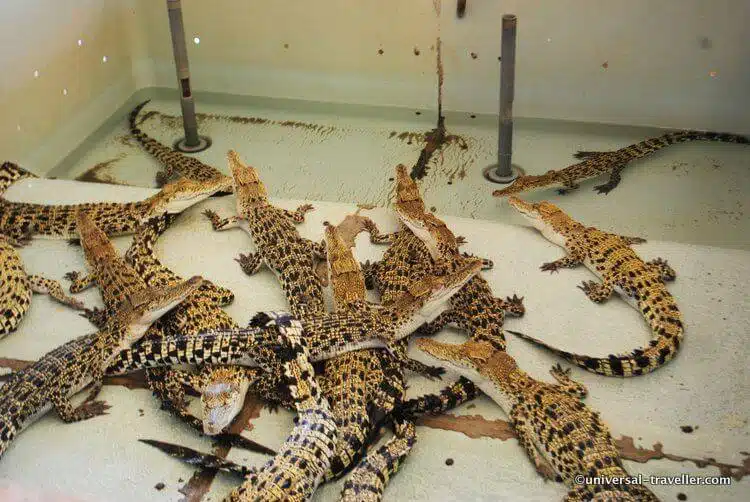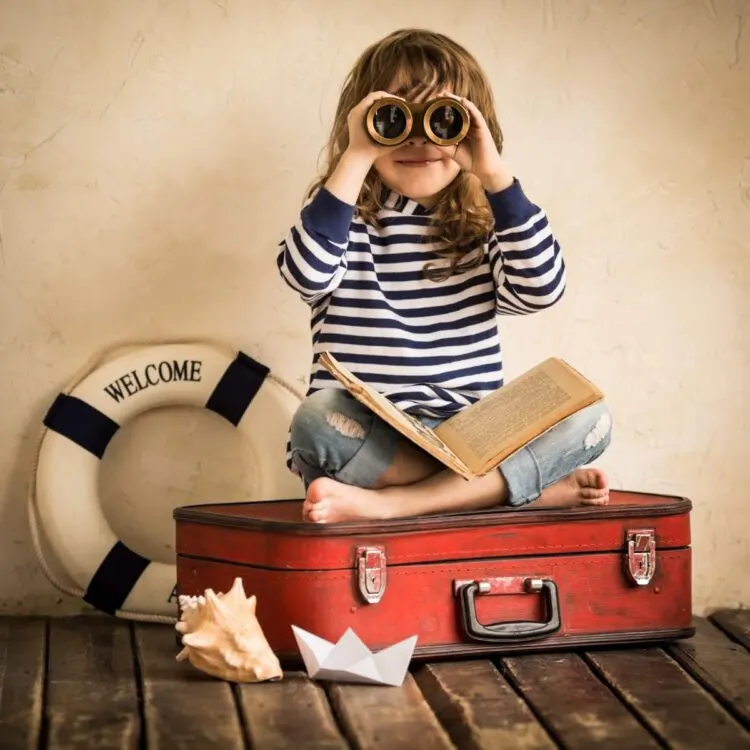 Protect your trip: With all our travel experience, we highly recommend you hit the road with travel insurance. SafetyWing offers flexible & reliable Digital Nomads Travel Medical Insurance at just a third of the price of similar competitor plans.