We've all fantasized about it.
We've all imagined winning life-changing sums of money, the kind of money that would allow us to jet off to any and all of the world's most fabulously stunning locations, all without ever having to worry about the bottom line again.
If money is no object, there are some amazing places on the planet to see.
These places pride themselves on providing holidaymakers with the most relaxing and breathtaking experiences imaginable.
So where would you go if you had untold wealth?
These days, the chances of stumbling across a huge fortune are much higher than they ever were in the past.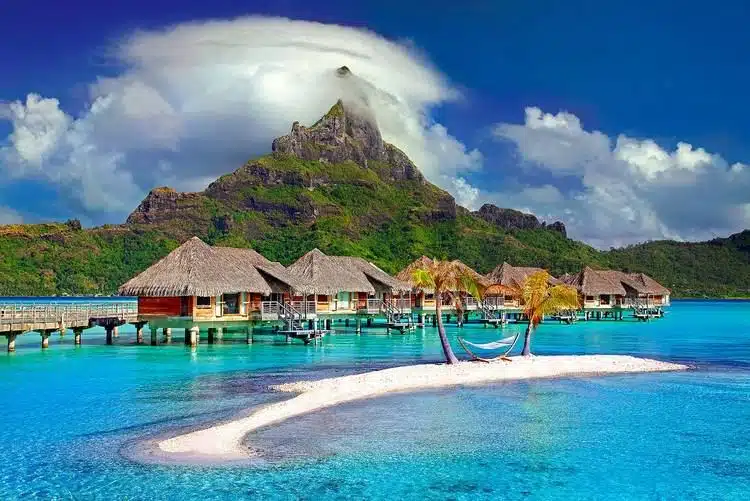 With the invention of the internet, there are plenty of ways to instantly win large sums of money online or make it big almost overnight.
People just need to know where to look. That's why it's perfectly acceptable to dream big. So, go ahead, give it a try.
We live in a lucky world where there are games available with absolutely enormous jackpots. Mega Moolah, for instance, has created three millionaires, all in an instant.
And after online lotteries have provided opportunities for big wins, the winners often say travel is the first thing they want to do. Wouldn't you?
If you win, one of the top places on your list of destinations would be the Maldives.
The Maldives
The Maldives is home to a large number of luxurious resorts. These properties and the service they provide frequently earn them places on the top lists of the best places to visit in the world.
Before the 1970s, the Maldives islands were largely unknown to tourists.
But now, half a century later, tourism accounts for 28 percent of the country's GDP. The Maldives' Leading Luxury Resort in 2018 was the St. Regis Maldives Vommuli Resort.
St. Regis is a world-class, industry-leading 6-star private resort nestled between the rainforest and white sand beaches.
The property has a private lagoon, an outdoor infinity pool, and an almost impossibly lavish spa.
Each room looks out onto the crisp, clear ocean, and visitors can even dive into the water directly from their room's decking.
It doesn't get better than that. Even after all my travels, I can't think of a more relaxing holiday experiences imaginable.
Tanzania
When holidaying in Tanzania, visitors are able to combine a luxury experience with an adventurous one.
That's one of the benefits of travel to Africa, and definitely one reason more world travellers should give the continent (and specifically the country of Tanzania) a try.
Here, there is safari everywhere you look.
The Four Seasons Safari Lodge Serengeti epitomizes this combination of both adventure and luxury.
Where else on earth can you lounge in a private hotel pool while watching elephants drink from watering holes?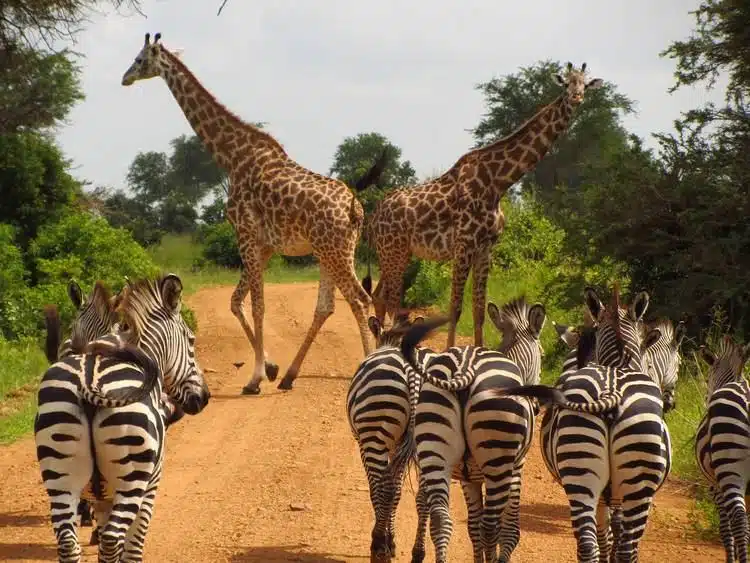 Where else will you encounter stray buffalo grazing the hotel grounds?
Visitors are able to relax in their extravagant rooms. They can unwind, sip a beer or cocktail, or share a memorable moment with family or friends while while gazing out at Africa's stunning wildlife in its natural habitat.
For those who want to get as close to the action as possible and really immerse themselves in the Lodge Serengeti's natural surroundings, the hotel even offers organized and authentic safari tours.
Lake Como
If you're like most lottery winners, when you come into new money, you'll likely feel a strong desire to mingle with the fellow wealthy.
You'll look for places and opportunities to befriend the other people of the planet who have vast amounts of wealth. Luckily, I know one of the best places on earth to do this.
Lake Como in Italy is one of the hottest spots for rich and famous people. A lengthy laundry list well-known stars frequent the lake's shores.
Here, you'll encounter Madonna, Ronaldinho, and George Clooney. All three have second homes that overlook this stunning open expanse of water in Lombardy.
But where to stay at Lake Como?
One of the most exuberant places to holiday here is the Grand Hotel Tremezzo. At over $500 per night (and those are the good prices), this property provides countless excellent views of the picturesque lake and mountains that surround it.

You can sunbath beside the water or take a dip within a swimming pool that's actually inside the lake. Aside from these amazing locations, there are many other cities that attract the rich and powerful.
Places like Tokyo, New York, and St. Lucia are among the other top destinations for those travelers with limitless sums of money to spend on holidays.
It's always fun to fantasize about one day getting the chance to visit them all.
And who knows, you just might get the opportunity to. All you have to do is get lucky.