Kristian Haarmann from Universal Traveller Cycling Club wins first city championships of the city of Juechen
With perfect weather conditions and temperatures around 30° celcius the first city championships of the new city Juechen took place.
In total, there were 243 runners who fought for victory at different distances of 2.5, 5.2 and 10 km. The city championship was held on the long 10 km race.
From the start in the "Schmölderpark", the runners first ran past the tennis court on to the open field, first a long straight downhill and then short and crisp uphill.
The way back to the village was marked by a strong headwind and has demanded the runners everything.
At the 10km run a total of 50 runners were at the start. Kristian got off to a great start and already had a very clear lead over second place after 5km.
"My goal in this competition was to achieve a new personal record over 10km. Since Juechen was appointed from a municipality to a city in the beginning of 2019, it was very interesting to win the first title of the city master. The weather conditions in the race proved difficult as it was very warm and extremely windy. Above all, the way back, out in the field was characterized by very strong headwind. It was surprising for me that I was able to achieve the overall victory on the track at the same time."

Kristian Haarmann from Universal Traveller Cycling Club
With his victory at the city championship of Juechen Kristian has also won the first title for the newly founded Universal Traveler Cycling Club (UTCC).
With the Cycling Club we want to combine our two passions, travel and sports. In addition to cycling, we also meet regularly for running and swimming.
We are not a competition team and the fun of the common hobby is in the foreground.
If you are interested in joining one of our upcoming road bike rides or joining our running club, feel free to e-mail us ([email protected]) or leave a comment below this post.
If you're on Strava, you're welcome to join our Universal Traveller Strava Club.
We are happy about every new athlete in our club.
German newspaper article about the city championships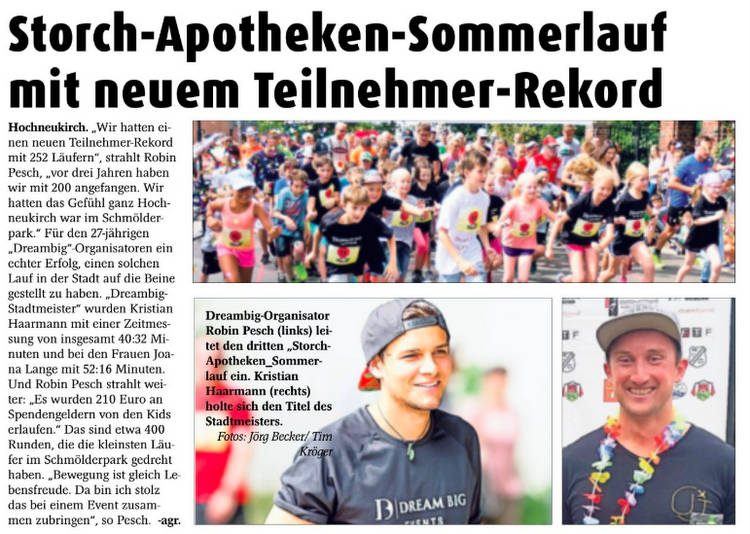 More photos from the first city championships in Juechen