This post is also available in:
German
Spanish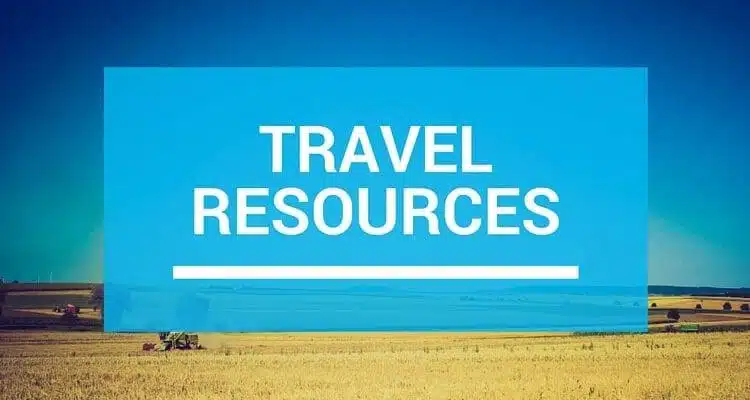 Travel Resources. All the companies and products below are helpful to plan and book your trip or to design your own travel blog. I use all of them because they make my life easier. I will continue adding products to this list when I discover more.
1. TRAVEL RESOURCES – ACCOMMODATION
Agoda is an amazing website to book hotel rooms. When I am travelling in Asia I do not use any other website. You can rate accommodations that you have booked online via Agoda and receive in return reward points which you can redeem for free nights.

Another great platform to look for hotels. Low prices, great selection and an easy to use interface!
In my opinion the best website to search for hostels. You can find rooms and beds of more than 35.000 accommodations in 180 countries.

On couchsurfing you can find people from all around the world that are offering their couch or spare room for free to travelers. It is a great way to save money on accommodations and at the same time you meet local people. In my opinion it is the best way to experience the real culture of a destination and to make new friends.
A pretty cool alternative to couchsurfing. Airnb connects you to homeowners who rent  their apartment or house. You can use all the comfort and pay only a fraction of the cost of a hotel room.
2.TRAVEL RESOURCES – AIRFARE
The first website I use when I am looking for a cheap flight. It searches a lot of different airlines and you can look for flights to a specific airport or any airport within a country or even continent. Moreover you can choose an exact travelling date or search for the cheapest flight within a certain month or year. This is especially interesting when your travel destination and/ or date is flexible.
3.TRAVEL RESOURCES – Travel Insurance
When you are going on a trip you should definitely get a travel insurance. I recommend World Nomads. It covers health problems, Lost, Stolen or Damaged items such as phones and cameras as well as Cancellation & Delays. Get more information here.
4. RESOURCES FOR YOUR OWN TRAVEL BLOG
You want to start Your own Travel Blog? I recommend using WordPress. It is a web software to design amazing websites and blogs. You can start with a free website on WordPress.com. When you want to bring your site to the next level I recommend you the following companies and products. 
<
p style="color: #444444; text-align: justify;">
Macbook Air 13

There is a discussion about whether a Macbook Pro or Macbook Air is more suitable for travel blogger. In my opinion it is the Macbook Air because it has the big advantage that it is so super light and therefore easy to carry along while travelling. Moreover, the Macbook Air is sufficient to get my work done; e.g. photo editing, writing emails, updating my blog etc.
Disclosure: Please note that some, but not all of the links above are Affiliate Links. This means I receive a commission, at no additional costs to you, if you make a purchase from these links. You pay the same price as if you would went to the site directly. I use all the companies and products listed and I recommend them because they rock and have made my travels better. Should you purchase any of these resources, thank you for helping to support my many hours of working on this blog! If you have any questions about the products I recommend, I am happy to answer them.