Check out this Ultimate Costa Rica Vacations Travel Guide with information about Costa Rica activities, hotel recommendations, best day tours, and Costa Rica travel & safety tips.
Destinations in Costa Rica
Things to do in Costa Rica
Why Visit Costa Rica?
1. Costa Rica has amazing beaches – Costa Rica has one of the most beautiful beaches that I have been to, and the best part is that the beaches are not as crowded as at most other tourist destinations.
In fact, I have been to white sanded beaches without any other people!
2. Costa Rica is a tropical paradise – Costa Rica is dramatic in every corner. It is where pristine beaches collide with green rainforests, forming a travel destination like no other.
If you desire to be surrounded by wildlife and nature, a visit to Costa Rica will not disappoint you. A wide array of animals and plants call its forests their home, delivering a sense of pure charm and unassuming beauty.
One minute you're casually greeting a sloth as you pass by; the next thing you know, you're conquering class IV rapids, riding majestic waves, and crossing hanging bridges.
3. Rainforests and cloud forests – Specifically, six types of forests can be found in Costa Rica.
Its numerous rainforests and cloud forests stand out, though, and the local government widely protects all.
Some of the greenest rainforests in the country are found inside the Manuel Antonio National Park, the Corcovado National Park, and the Rincon de la Vieja National Park.
Cloud forests, on the other hand, are situated within high-altitude areas such as the ones in Monteverde and the Cerro Chirripo National Park.
4. Costa Rica offers great adventures – Costa Rica is heaven for all adventure travelers.
You can go White Water Rafting, do Canopy Tours, Mountain Bike Tours, hike at Volcanoes, Rain- and Cloudforests, go surfing, kayaking, and much more.
5. It is a sustainable tourism destination – Costa Rica is all about green tourism.
You can see it in the way it protects its national parks, in its beaches that are Blue Flag holders, and in the tour operators that practice responsible tourism.
The government of Costa Rica ensures that policies and procedures are met and understood not only by locals but, most importantly, by visitors.
For you, as a tourist, to take part in Costa Rica's sustainable tourism initiatives, be sure to take every briefing by heart and behave in the country's well-protected environment accordingly.
What is Costa Rica Known For?
Costa Rica is well known for its "Pura Vida" lifestyle.
Its people and how they live their lives are great indications of how relaxed this country is.
Set a fraction of your time to go people watching and witness the locals happily going about their days, mingling with newcomers, and greeting acquaintances.
They make do of what they have and share it. Once you set foot in Costa Rica, it will be hard not to fall in love with its natural beauty and its laid-back charm.
Adventures call in every corner, unearthing the explorer that you never knew you were. Be mesmerized by its amazing beaches and biodiversity that is unparalleled.
It is hard not to talk about food when you discuss what Costa Rica is known for.
Read full article: INTERESTING FAQ's ABOUT COSTA RICA.
When is The Best Time to Visit Costa Rica?
There are only two seasons in Costa Rica: Dry Season (December to April) and Green Season (May to November).
It is fascinating to know that when one side of Costa Rica is drenched in the rain, another side is basking in the sunshine.
This leaves you with choices of activities to book and provinces to discover whichever month you decide to go on your Costa Rica vacations.
Read the full blog post: BEST TIME TO VISIT COSTA RICA.
The Best Way to Travel Around Costa Rica
Costa Rica is a relatively small country. You can reach almost every place within a few hours from the capital city San José.
Public transportation is reliable and safe. If you want to see more of the country quickly, you can also take domestic flights.
If your time and budget allow it, I highly recommend exploring Costa Rica by car.
This way, you can stop wherever you want, you are independent of bus or flight schedules, and you can get to places that are off the normal touristic routes during your Costa Rica Vacations.
Read the full article: The best way to travel around Costa Rica.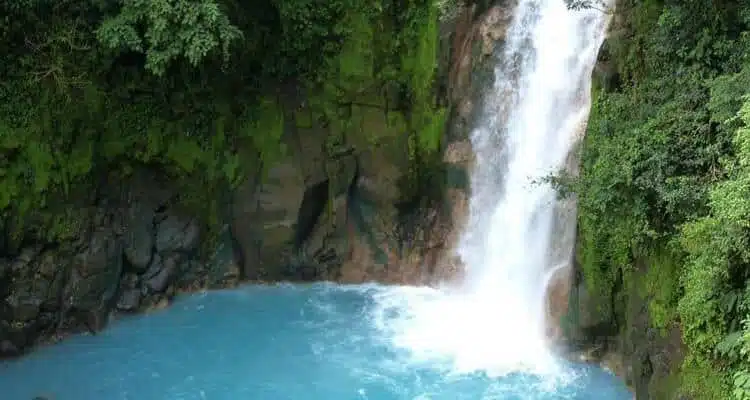 How to Stay Safe in Costa Rica
1. Ask your hotel/ locals about the area
In almost every city in the world, there are neighborhoods that you should better avoid as a tourist. Whenever I go to a new place, I ask my hotel or locals which places are safe to go to and which areas I should better not visit.
2. Take a taxi or Uber home at night
It is never a bad idea to take a taxi back to your hotel at night, especially in cities like San Jose. Places that are safe during the day might become more dangerous at night when the streets are empty. Don't risk it to save a few bucks.
3. Avoid walking alone at night
While getting a taxi or Uber in cities like San Jose is easy, it might be more difficult or impossible in small villages. In this case, avoid walking around alone. The chances of getting robbed are significantly smaller if you are in a group.
4. Ask at hotels/ restaurants to call a taxi for you and only take official red taxis in San Jose
You might have heard stories of tourists being robbed in fake taxis. Be safe and only take the official red taxis in San Jose and ask at the reception of hotels or restaurants if they can call a taxi for you.
4. Don't carry large sums of money (and hide it in different locations)
I guess this one is also pretty much self-explaining. Only take the amount of money that you really need.
When you have to move with all your luggage from one place to another, hide your money in different locations, for example, in your big luggage, day pack, and pockets.
Depending on where I travel, I hide some emergency dollars in my shoes.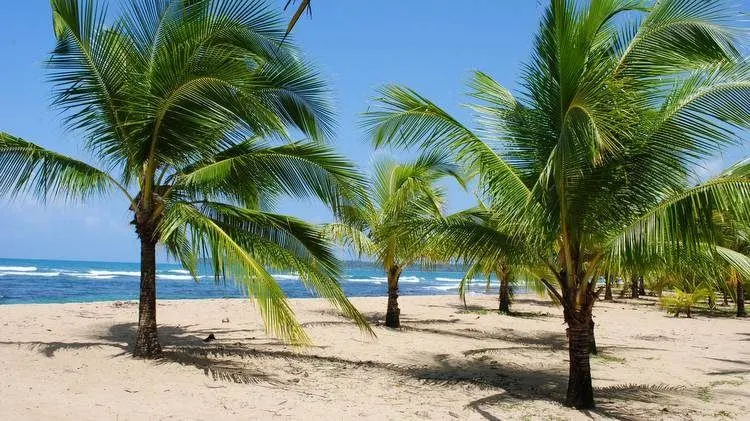 5. Leave your passport at the hotel (and carry only a photocopy)
Never walk around with your passport! Leave it in the safe in your hotel or hide it in your room.
If someone steals your phone, you can easily buy a new one; however, losing your passport is something you really want to avoid!
6. Take a flashlight at night in rural areas
Always take a flashlight with you in rural areas. You really want to avoid stepping on something that might want to bite you!
7. Keep an eye on your bags in busses
Always keep an eye on your bags in busses. Put your Passport, money, and other valuables in a daypack and always have them next to you. Avoid putting this bag in the overhead bins or on the floor.
8. Trust your instincts
This one is the most important safety tip: Trust Your Instincts! If you have a bad feeling about a person, a place, a situation, then get out of it as soon as possible.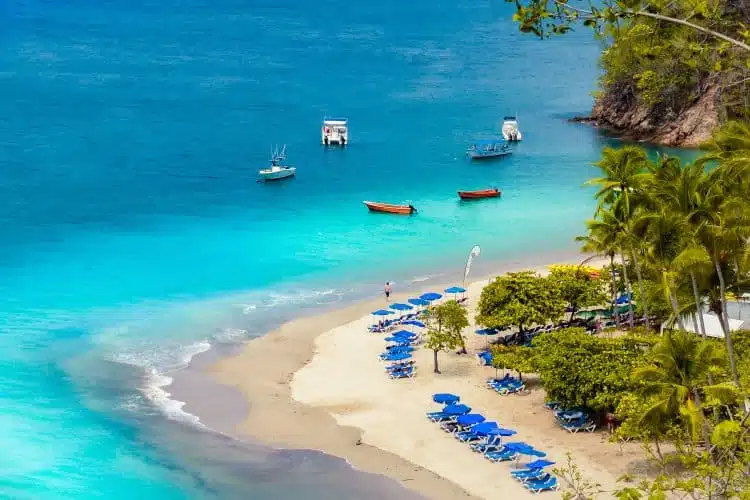 Costa Rica Travel Guide: The Best Booking Resources
Booking.com – Booking.com is one of the platforms that I use to book my hotel rooms around the world.
Agoda – Agoda is another of the leading hotel sites that offer worldwide more than 500,000 hotels.
Airbnb – Airbnb is a great platform if you prefer to rent an apartment rather than staying in a hotel during your Costa Rica vacations. Use this link to get $40 off your first stay.
RentalCars – Rentalcars compares 900 companies at over 53,000 locations to guarantee you the best price.
Get Your Guide – Get Your Guide helps you to find the best tours wherever you are heading to.
Momondo – Momondo is the first website I use when I am looking for a cheap flight.
More Frequently Asked Questions about Costa Rica Vacations
What is The Currency in Costa Rica?
The Costa Rica currency is called colón. In the plural, it is regarded as colónes. Have a quick look at pictures of Costa Rica money, and you will find six banknotes. These come in denominations of 1,000, 2,000, 10,000, 20,000 and 50,000. Their coins come in 5, 10, 25, 50, 100, and 500. For a quick way to calculate money exchange – Costa Rica currency to USD – you can say 500 colónes is equivalent to 1 dollar.