Today is the start of a new adventure. I take the boat from Tarifa to Tanger in Morocco. It costs 34 Euro and takes about 35 minutes. Morocco is so close to Europe but yet so far away. It is my second time in Africa; I have already been to Egypt; however, the first time that I travel there with my backpack on my own. I have a rough plan where I want to go; I got some information and recommendations from people there already, but I do not know exactly what expects me.
I am on the boat with many Moroccans who travel mostly in a cramped car. Some even put big bags on the car roof. I slowly realize that I will now enter a completely new world. I am curious and cannot wait to arrive on the other side of the strait of Gibraltar.
My first stop in Morocco is Tanger, the gateway to Africa. I walk from the port to the famous Medina with its small alleys and shops where people can buy groceries, clothes, traditional goods, and much more. Here and there are small restaurants and stands on the street with traditional Moroccan food. Although many people are trying to sell all kinds of stuff to tourists, it is a nice atmosphere. One strategy of them is to offer a free guided tour. Bit by bit, they build a relationship with the tourists and try to sell drugs or other things.
Related Posts:
I walk through the small alleys, have a close look at the food, and enjoy the city's atmosphere. The time flies, and I have to look for a hotel room which proves to be more difficult than expected. In the end, I find a room close to the Medina. It was a nice and interesting first day in Morocco. I got a first impression of the culture and the way of living and am looking forward to spending the next weeks here, and I hope to see much more of this fascinating country.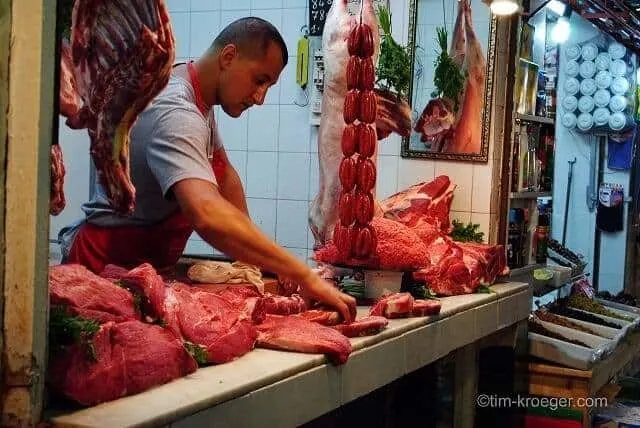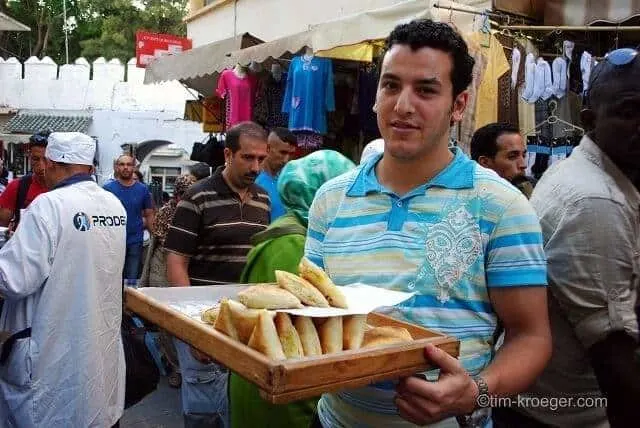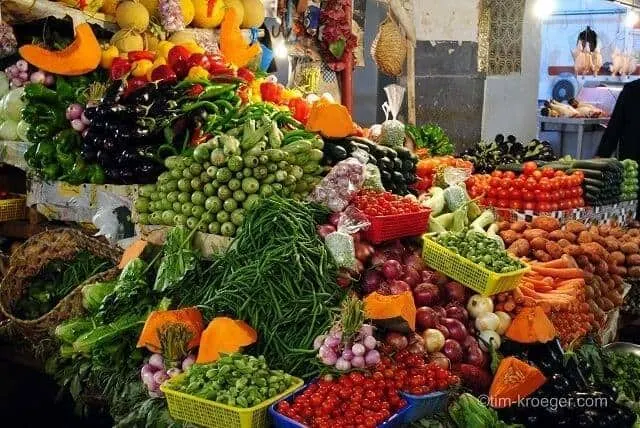 Here are some tips for Tanger
– The bus station is a bit outside of Tanger's city center and it is best to take a taxi which costs about 7 DH from the Medina. There are no shops, and you cannot exchange money.
– There is a night train going from Tanger at half-past 9 p.m. to Marrakech. It costs 205 DH (about 18.5 €), and you will arrive in Marrakech at 8 a.m.
– When you buy the ferry ticket, take care that you buy one to the old harbor "Tanger Ville." The new Port is located outside the city center, and you have to take a taxi. Moreover, you will get a 10 % discount when you book a round trip.
– From the bus station numerous busses are going to many big cities. I suggest you choose CTM, which is a little bit more expensive but very comfortable and probably the best choice. A ticket to Chefchaouen, for example, costs 45 DH (about 4 €).
Have you ever been to Tanger or somewhere else in Morocco? Or are you planning to go there? Feel welcome to share your own travel experiences or to post questions.