If you're the kind of person who enjoys active travel, is interested in a trip where you can see many different things in a short time, and appreciate a balance of independence and convenience. A self-guided bike tour could be for you.
What exactly is a self-guided bike tour?
We're talking about pre-planned, multi-day cycling packages. Often they start in one city and end in another, but they can also be loops, or you can stay in one town and make day trips out and back.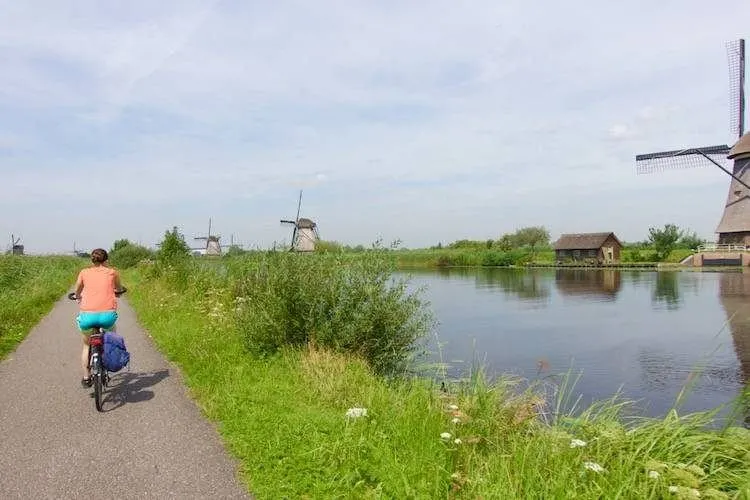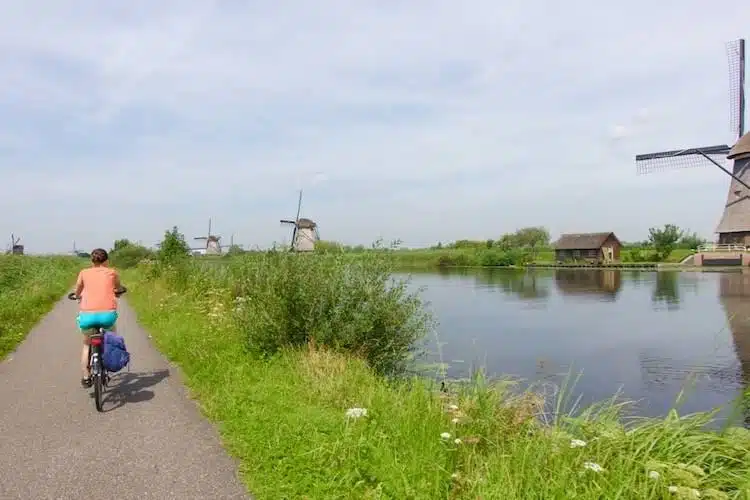 Logistics, like hotels, breakfasts, bike rentals, and route guidance, are pre-arranged by the tour operator. But no guide or host is accompanying you as you do the tour.
There is a range of self-guided bike tour options of different lengths, levels of difficulty, and regions of the world. Often tour operators are regional, but you can find and book them through an aggregator website.
We made our first self-guided bike trip from Bruges to Amsterdam with two other couples in our family.
The six-day ride was on mostly flat bike paths through Belgium and Holland, where we got to see quaint towns, beautiful countrysides and neighborhoods, medieval cities, and coastal havens. We all agree it was a good value for such a unique, rich experience.
Here's why we loved the self-guided bike tour experience:
1. On-the-Ground Experiences
Like all bike trips – self-guided or otherwise – it's a great way to witness the culture, daily life, and diversity of sights in a region.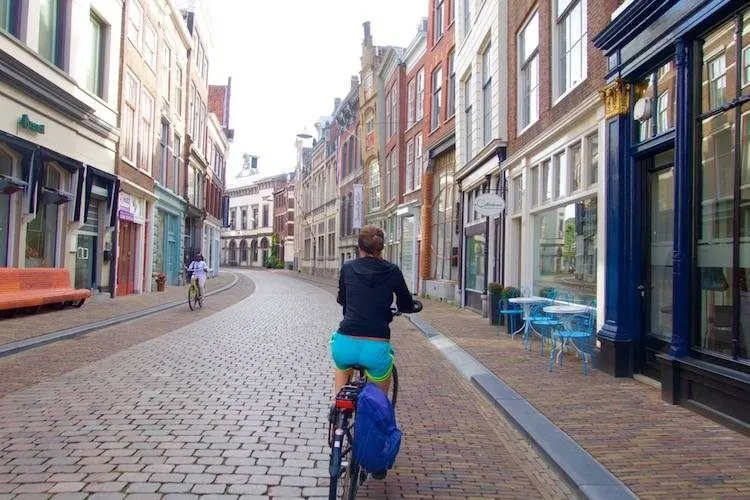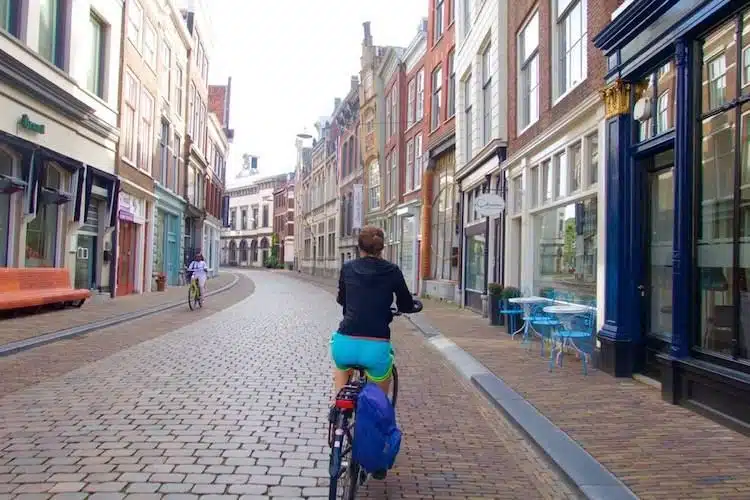 Traveling overland, powered by your own legs, allows you to catch a glimpse into the corners of the country you would never see if you were driving, taking a train, or flying.
Cycling still allows you to cover a lot of ground, so you see a wide range of villages, towns, cities, farms, parks, and beaches. And you can easily get off the bike at any point to walk around or snap a picture.
2. Convenience
A major benefit of the self-guided tour package is that the hassle of planning the trip is handled for you.
The tour operator provides the equipment needed, books, pre-pays your hotels along the way, provides instructions for and transports your luggage for you from one hotel to the next!
If you already know the destination, you could potentially arrange your own trip and pack your belongings on your bike. But for most people (like us), there's great value in having both of these things taken care of.
3. Autonomy and Independence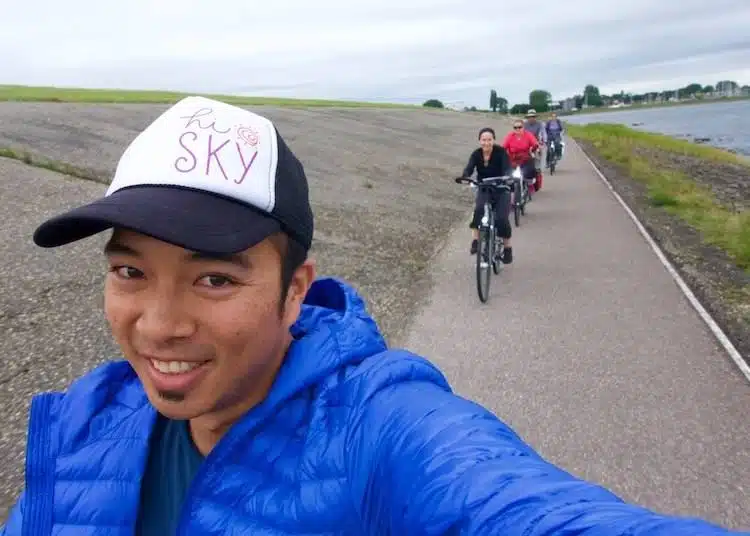 While lodging is pre-arranged and breakfasts are included at each accommodation, the rest of the itinerary is self-guided.
You get a suggested route (paper or GPS) and a booklet describing some of the sights along the way, and you can take it at your own pace with as many stops, detours, or short-cuts as you want.
For example, we wanted to shorten our last day of riding to have more time to meet up with my cousin in Amsterdam, so we looked at the bike map for a more direct path to take that day.
Typically, lunch and dinner are on your own (or you might have an option to add on a dinner package to your tour).
We often picked up food from a grocery store and found a park along the way to have a picnic lunch. For dinner, we often found a restaurant in the town where we'd be staying the night.
4. A Sense of Accomplishment
Our six days of riding ranged from 39 to 65 kilometers (24 – 40 miles) per day and typically took 4 to 6 hours. We essentially powered ourselves from Bruges to Amsterdam – not a small feat!
Finishing each day's ride was very rewarding. We rode into the hotel, ready for a shower, a drink, and some dinner. We earned it!
A Few Things To Know Before Your First Self-Guided Bike Tour
1. Expect hiccups.
When you're unfamiliar with a place, and you're at the whim of climate, construction, missing signs, and GPS batteries failing, remember to be flexible.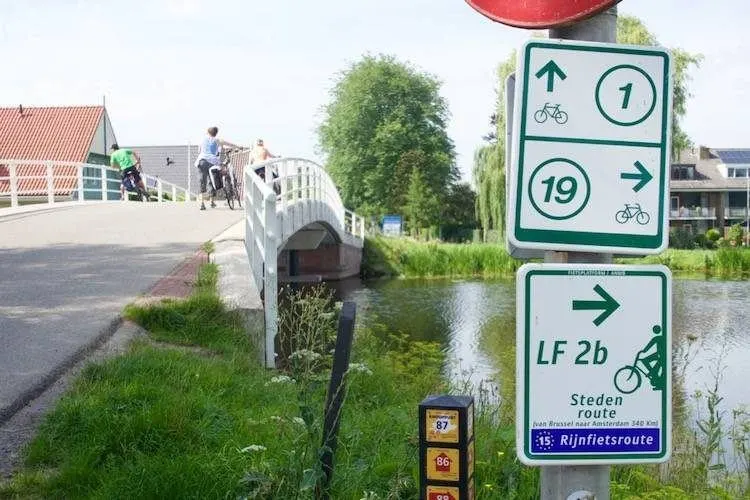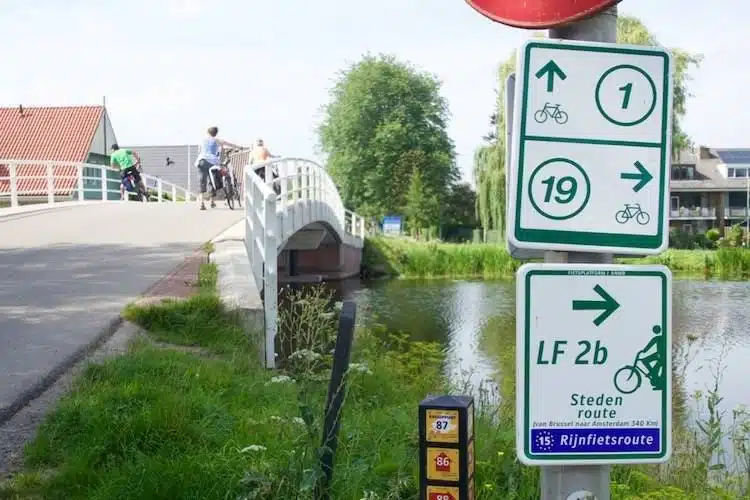 You'll need to make decisions without all the necessary information and be prepared to roll with the consequences. This is part of the adventure!
Our tour company provided us with four different methods of navigation: number cards, print-out directions, regional bike map, and GPS.
At first, I thought this was overkill, but each system seemed to work better at different points in the journey. As the saying goes, it's not so much about the destination but the journey, with practice in problem-solving, included.
2. Do your homework.
Although you need to be flexible and go with the flow, planning is helpful, too. Review the map ahead of time each day.
Familiarize yourself with the road signs (in Holland, a blue circle with a bike and a diagonal red line through it does not mean bikes are prohibited!).
Familiarize yourself with basic bike skills, like how to fix a flat. We learned how to use water in the tube to find a flat source before patching it up.
Learn how to remove the wheel, fix a chain, and adjust the seat and handlebars.
3. Pack appropriately.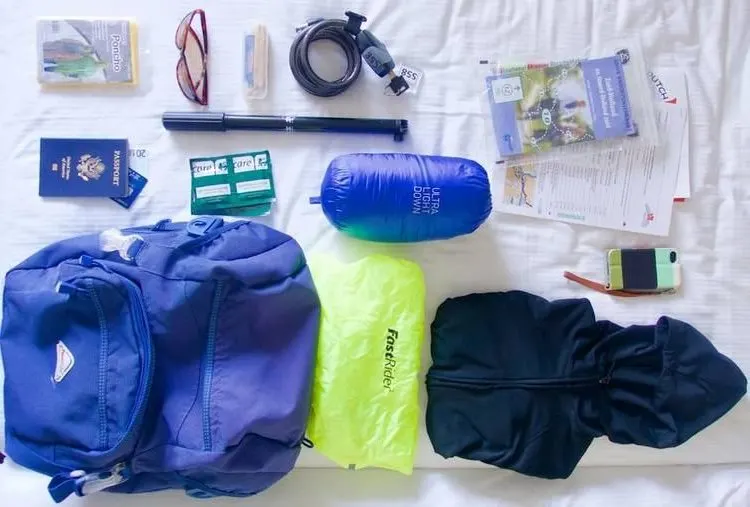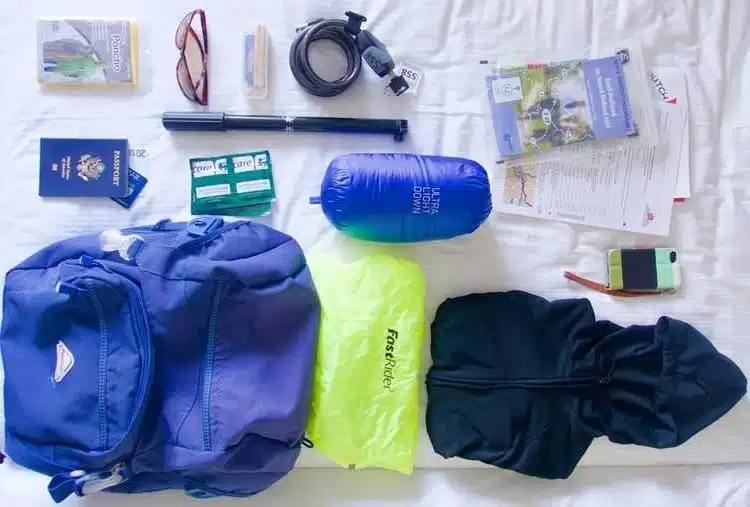 Even though daily luggage transport is included, you'll still need to choose the daily provisions you bring in your panniers wisely. And if you carry laptops, as we do, make sure to have a small luggage lock and a well-padded suitcase.
We highly recommend packing light-weight, quick-dry clothing that you can add or remove in layers. Weather is variable, so you want to be prepared without taking up too much packing space.
4. Enjoy yourself.
Don't forget why you're on the trip in the first place—plan to stop and take breaks. Take photos, enjoy the sites, and don't forget to rest your legs.