Over the years, traditional American food has managed to pave its way to our daily menus, late-night cravings, and celebratory feasts.
Sooner or later, you find yourself digging through archives on the internet, hoping to recreate the most famous foods in America.
We can't blame you; American food is perfect for one and sharing.
What's with American meals and American recipes that make them so popular and delicious?
Let's find out more about them.
Does America have a national dish?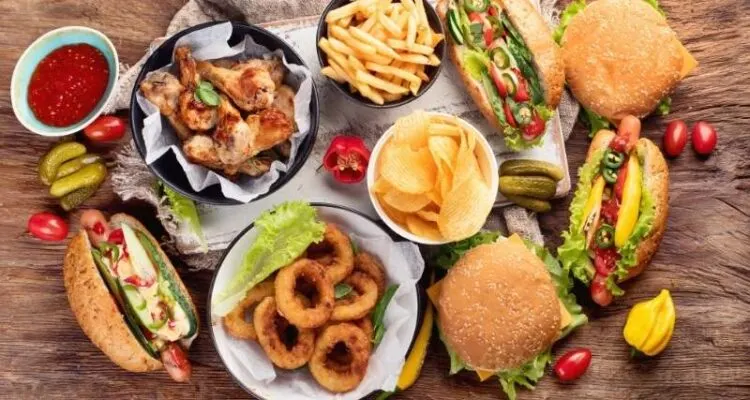 There are no official records of any American national dish existing.
Locals consider much traditional American food as national dishes because they are the most well-loved classic American food.
Some people will say it has to be burgers – that sumptuous blend of meat grilled to perfection.
Others will contend for apple pie. The saying 'as American as apple pie" won't be there for nothing, right?
It's going to be a tricky task to pick just one national dish of America because of the diversity of food culture in that one country.
Regions will be fighting over that coveted title, especially when they know that their hometown delicacies are worth celebrating nationwide.
What is the most popular American food?
According to major sites listing down the top 10 American foods, the cheeseburger is the most popular food in America.
It is your classic mouthwatering hamburger made even more special with the addition of American cheese.
The cheeseburger is your typical American food – it's packed with taste, texture, and comfort. No wonder many burger joints flourish in America.
Nowadays, cheeseburgers have become one of the most tweaked American foods.
Cooks and chefs add specialty cheeses and use premium meats (or meat substitutes) to make their favorite dish a notch above the rest.
Which other traditional American food made it to their list?
Some of them are mac and cheese, fried chicken, apple pie, and brownies.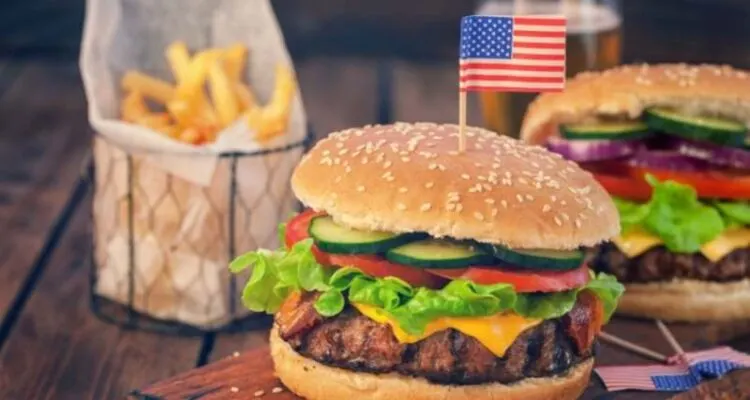 What is a traditional American breakfast?
Your curious mind will have you asking: what do most Americans have for breakfast?
With their typical foods so rich and flavourful, you can imagine how packed an American breakfast is.
Hotels, in general, will serve you an American breakfast which includes sliced toasted bread with jam or butter, pancakes with syrup, eggs cooked to your liking, hash brown or fries, and bacon or sausage.
This comes with coffee or tea and a serving of fruit juice.
A traditional American restaurant will have the same choices, along with other choices that may include cereals, waffles, oatmeal, and bagels.
What is a typical American lunch?
An American lunch can come in many ways, but a typical one will be in the form of a sandwich filled with meat or vegetable (or both) options.
Salads are also considered as a filling meal in the middle of the day.
American dishes that are served during lunchtime are partnered with nutritious fruits such as grapes and bananas.
What is a traditional American dinner?
If you are craving American food for dinner, you are in for a good treat.
While meatloaves, barbecue ribs, and pot roasts dominate the traditional food scene, many other classic dishes will make you longing for an American dinner every single night.
An American dinner menu will vary greatly from the specialty of restaurants.
Your appetite will be torn among the chains of steak houses, sausage joints, and fried chicken restaurants in every corner.
American food inventions
Here are some of the many iconic dishes that are truly American:
Cheeseburger
Reuben Sandwich
Buffalo Wings
Brownie
Tater Tots
Peanut Butter
Hotdog
Chocolate Chip Cookie
Recipes: Traditional American Food
You will never run out of places to travel to in the US. Here is our list of the BEST PLACES TO VISIT IN USA.
If you fall in love with American Food, check out these recipes to prepare TRADITIONAL AMERICAN FOOD at home.
Is Las Vegas on your travel itinerary? Here are 95 FREE AND CHEAP THINGS TO DO IN LAS VEGAS.
Do you need more inspiration? We also put together lists of the best things to do in NEW YORK, BOSTON, SEATTLE, and LOS ANGELES.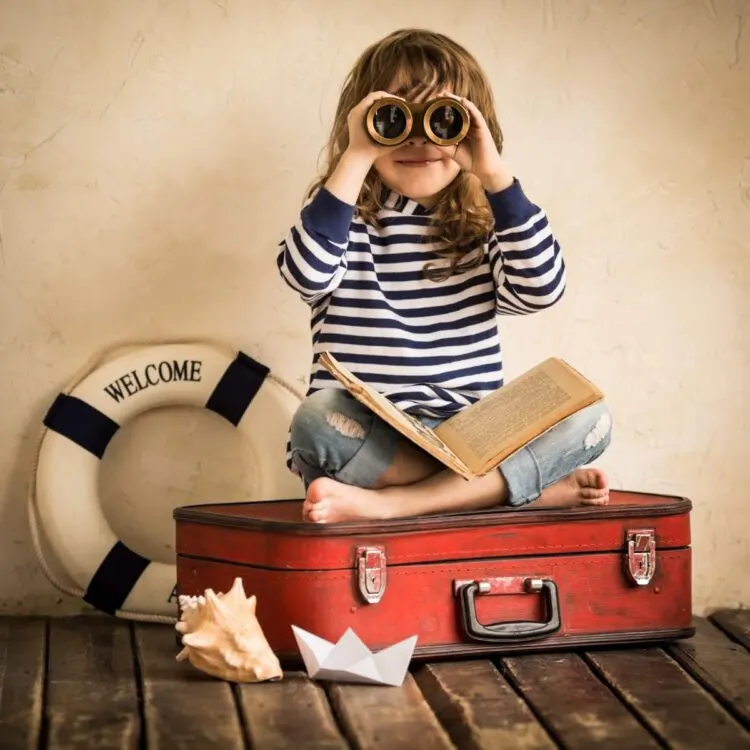 Protect your trip: With all our travel experience, we highly recommend you hit the road with travel insurance. SafetyWing offers flexible & reliable Digital Nomads Travel Medical Insurance at just a third of the price of similar competitor plans.