Het Palawan Wildlife Rescue and Conservation Center, vroeger bekend als Crocodile Farm, ligt ongeveer 30 minuten buiten het centrum van Puerto Princesa in de Filippijnen.
Bij de ingang van de boerderij kun je een skelet zien van een enorme zeewaterkrokodil met een lengte van ongeveer 5 meter. Daarna brengt de rondleiding je naar het Hatchling House, waar kleine krokodillen van verschillende leeftijden te zien zijn.
Naast het Hatchling huis is een kooi met grotere krokodillen. Ze hebben echt enorme zoutwaterkrokodillen.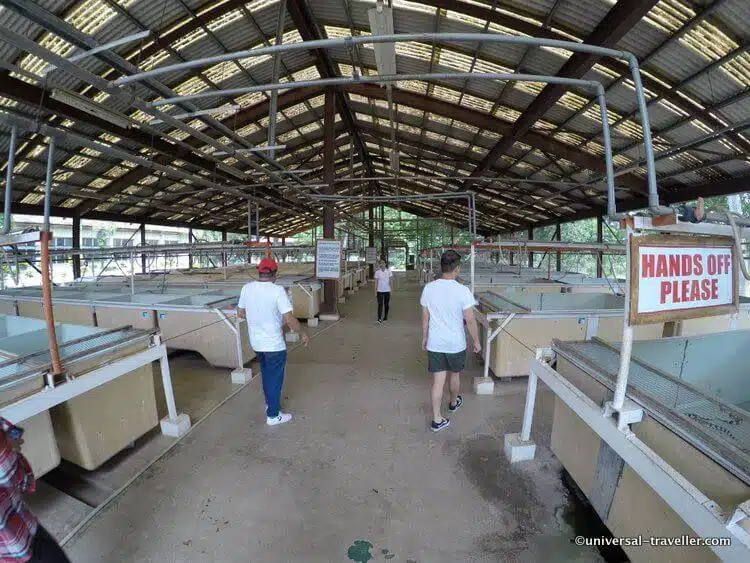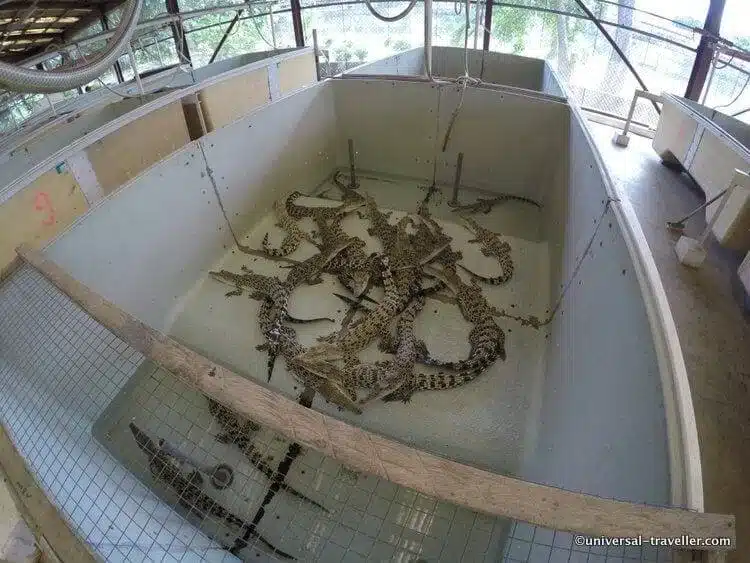 Hoe kom je bij de Crocodile Farm Palawan?
De gemakkelijkste manier om naar de Boerderij te gaan is per driewieler. Je kunt ook een van de stadsrondleidingen boeken, waarbij meestal een stop bij de boerderij is inbegrepen.
Als je de plaatselijke manier van reizen wilt ervaren, kun je voor slechts 23 Pesos een multicab nemen. Een multicab is een soort bus die tot ongeveer 20 personen kan vervoeren.
Hij kan sneller rijden dan een driewieler; maar de bestuurder probeert meer passagiers te vinden als hij niet vol is.
Verwante berichten:
Hoeveel kost het om de Crocodile Farm Palawan te bezoeken
Het kost slechts 40 Pesos (minder dan 1US$) om de Krokodillenboerderij binnen te gaan, inclusief een rondleiding die elk half uur begint.
Na de rondleiding kun je ook het wildpark bezoeken en op de foto gaan met een kleine krokodil. Je hoeft alleen extra te betalen als je je foto met de krokodil wilt laten afdrukken.
Als je echter met je eigen camera een foto maakt, is die gratis.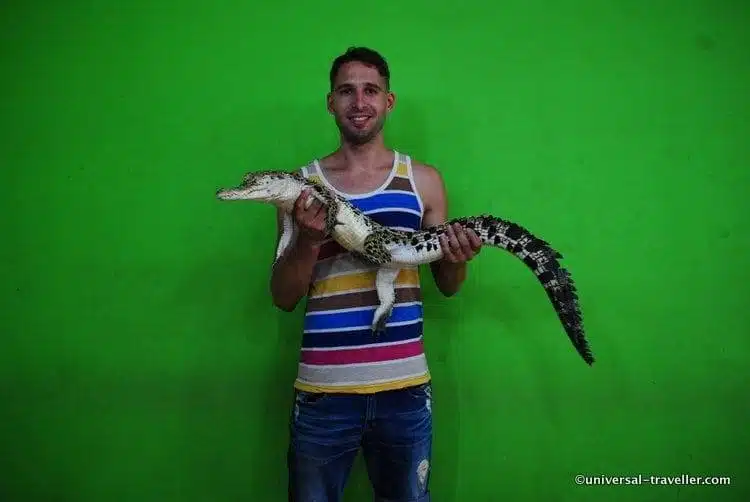 Heb je meer informatie nodig om je reis naar Palawan, Filipijnen te plannen? Vind hier de leukste dingen om te doen in Palawan, Filipijnen.
Meer foto's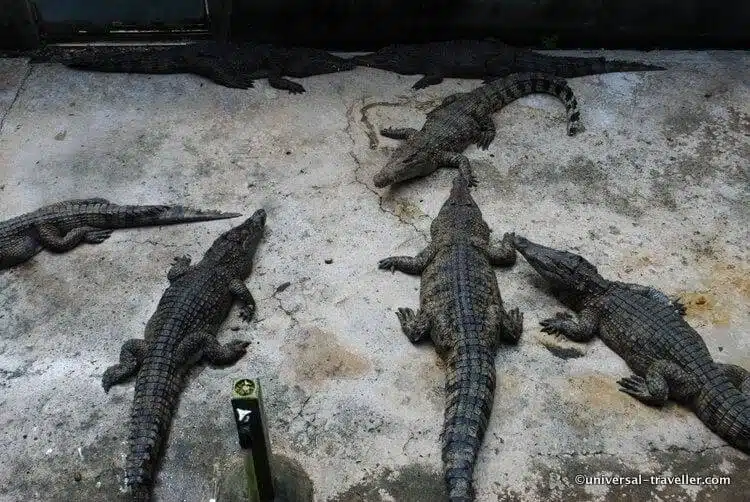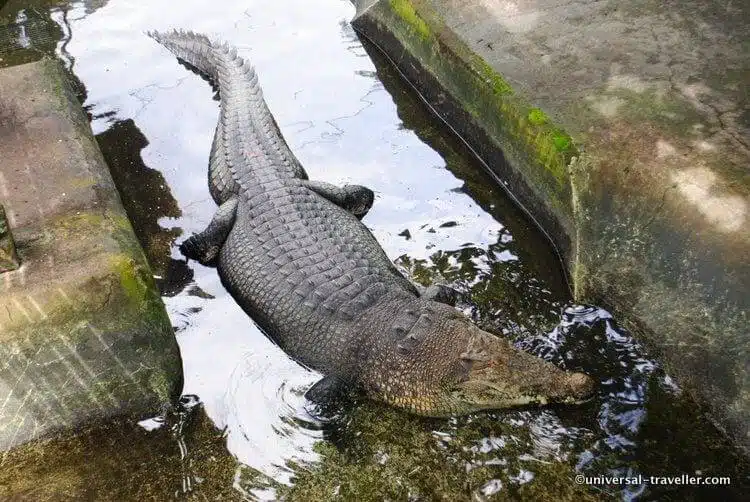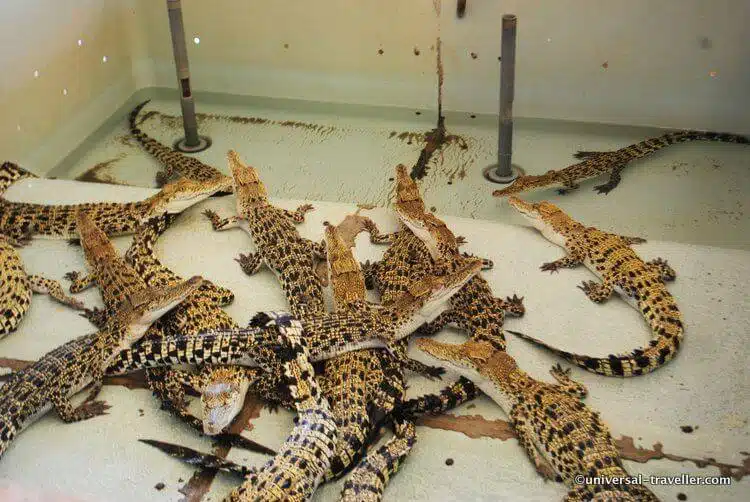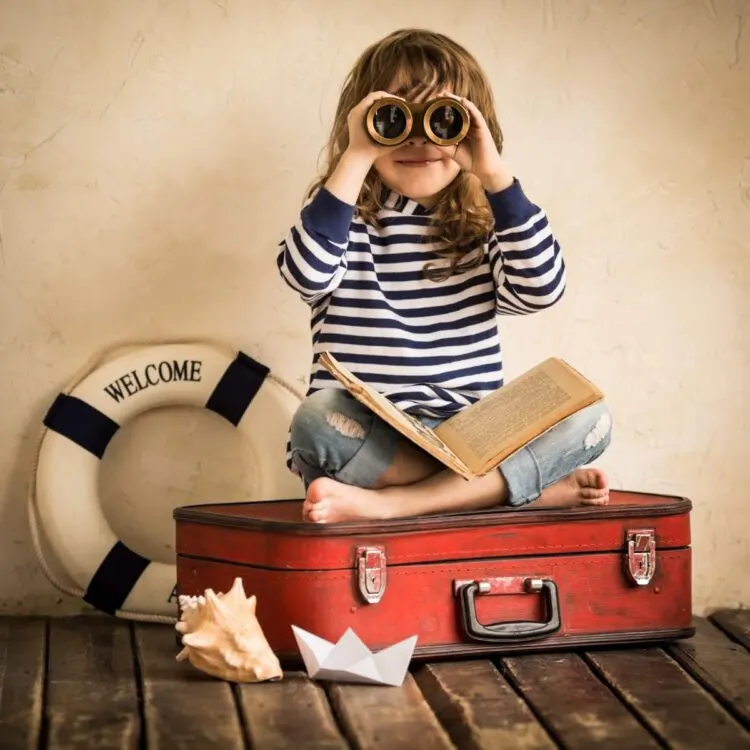 Protect your trip: With all our travel experience, we highly recommend you hit the road with travel insurance. SafetyWing offers flexible & reliable Digital Nomads Travel Medical Insurance at just a third of the price of similar competitor plans.