This article may include a provided product or affiliate link. See footer for full details.
Hilton Colombo is the ideal accommodation for your vacation as well as business trip. The hotel offers a wide range of rooms and suites and is conveniently located in the heart of Sri Lanka's capital city Colombo.
The hotel is equipped with an outdoor pool, several restaurants & bars, gym and a large ballroom.
Hotel Review Hilton Colombo – The Location
Hilton Hotel Colombo is just a 45 minutes drive away from the Bandaranaike Internation Airport. It is located in walking distance to all main tourist attractions. The Colombo Railway station can be reached within 5 walking minutes.
Hilton Colombo offers a wide range of spacious rooms and suites. I especially liked the large windows which offer spectacular views over the Indian Ocean. All rooms are equipped with seating areas and a desk to get your work done.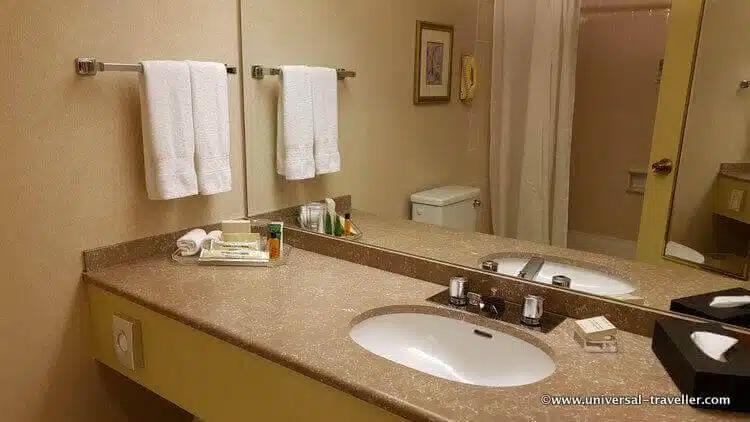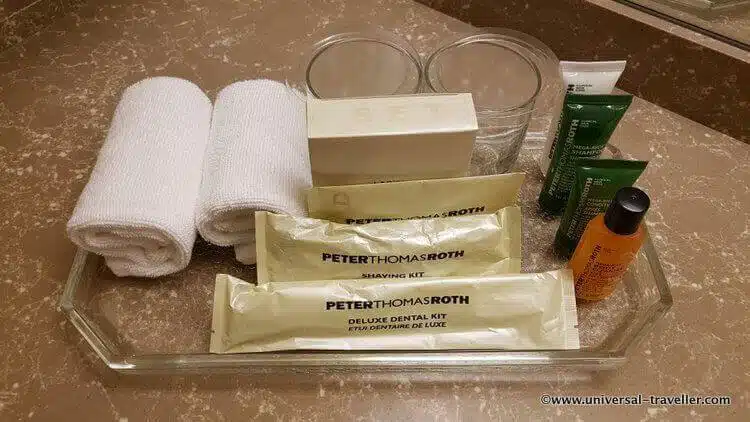 Hilton Hotel Colombo has 6 restaurants and bars. You can start your day with a huge and delicious breakfast buffet. It caters for every taste and offers authentic Sri Lankan food, ham, cheese & fish plates, bread & salad, hot dishes including a different kind of pizza every morning, fruits and really good fruit juices.
For dinner you can visit the Curry Leaf Restaurant which offers a wide selection of local cuisine. The highlight is a seafood market where you can pick your preferred fish which will be prepared exactly the way you like it. The atmosphere next to the beautiful pond is relaxing and the staff always happy to explain you the local dishes.
Another option is the Graze Kitchen where you can enjoy Sri Lankan, Indian, Chinese, Japanese, Italian, Mediterranean and Thai specialties. At night I highly recommend you to get a drink at the in house Lounge & Bar with live music.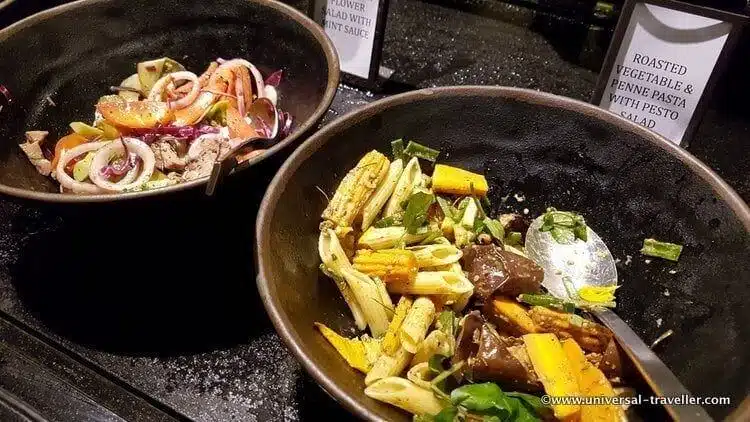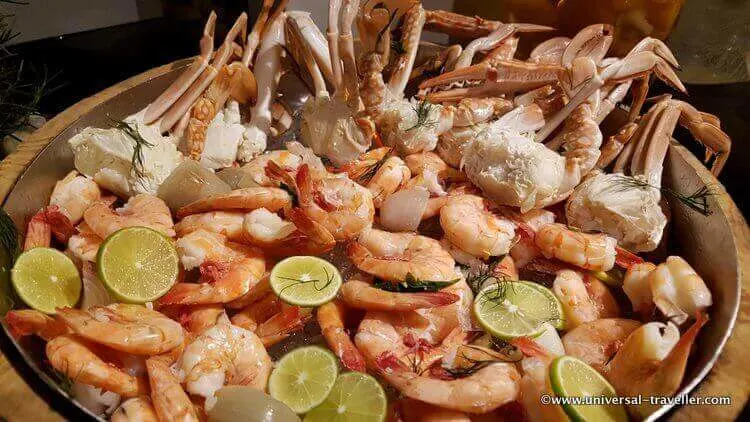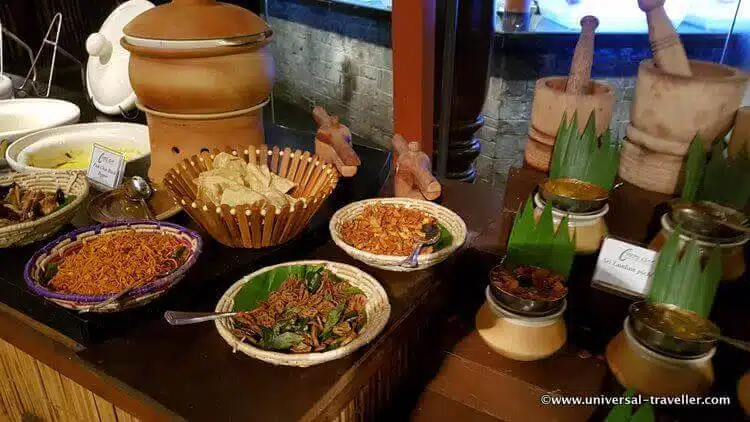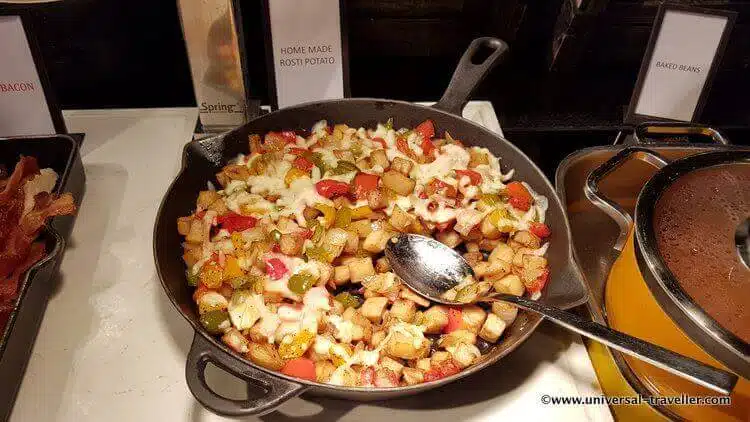 Things to do near Hilton Colombo
Hilton Hotel Colombo is conveniently located near all main tourist attractions in Sri Lanka's capital city Colombo. You can either walk to the different sights by your own or do a Tuk Tuk sightseeing tour.
Some of the main points of interest are the old lighthouse clocktower, the National Museum of Colombo, the Gangaramaya Buddhist Temple, Beira Lake and Pettah Floating Market.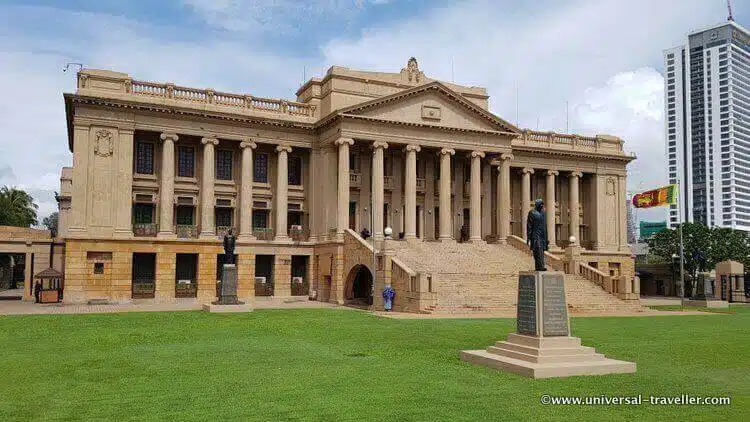 What I loved about Hilton Colombo Sri Lanka
The staff at Hilton Colombo Sri Lanka is throughout friendly, attentive and makes you really feel welcomed.
The hotel is conveniently located in walking distance to all major tourist attractions and the Railway Station. The airport is only a 45 minutes drive away.
The breakfast buffet is really huge, delicious and caters for all tastes.
The rooms are spacious and have a huge window. Some offer a spectacular views over the Indian Ocean.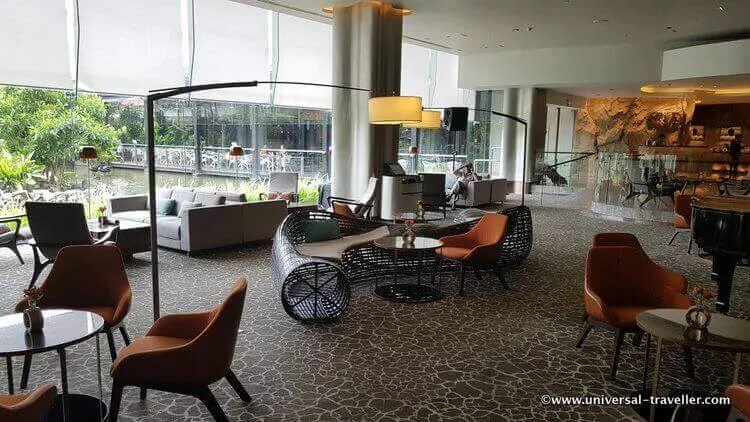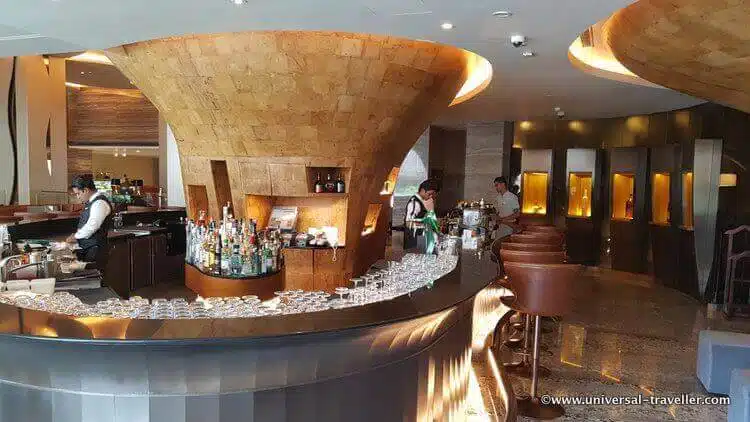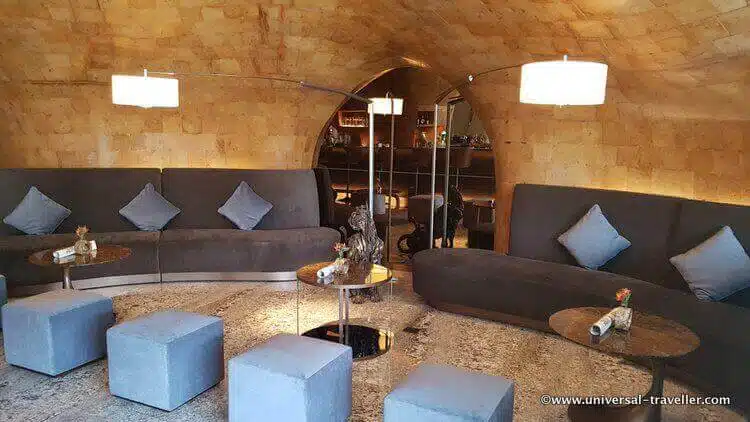 Book your room at Hilton Colombo
For more photos, information and prices check Agoda, Expedia or Booking.com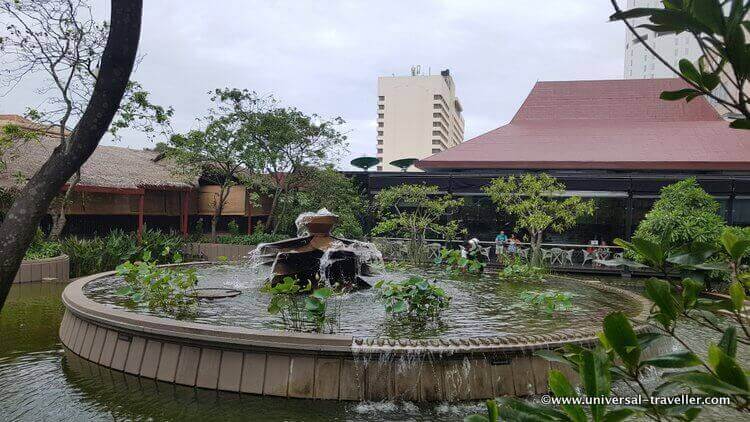 Do you have Pinterest? Save it for later!
Disclaimer: I was a guest at Hilton Colombo. My opinions, as always, are solely my own.
Universal Traveller – Luxury Adventure Travel & Lifestyle