I have a week vacation and want to discover Java. My first stop is Jakarta: Monument, Grand Indonesia, and the historic part Kota.
It is midday when my plane from Denpasar, Bali takes off to Jakarta on the neighbor island Java. Jakarta is the capital of Indonesia and with 10 million inhabitants the most populous city in Indonesia and in Southeast Asia, and the thirteenth most populated city in the world.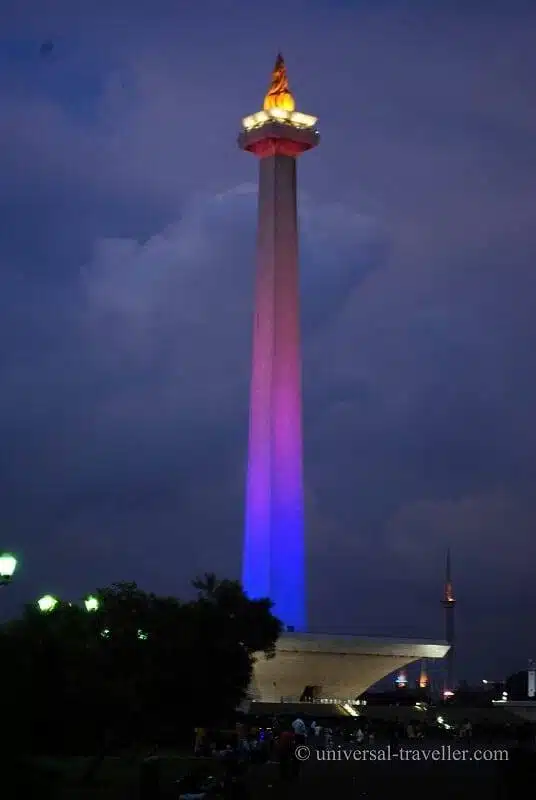 Arrived in Jakarta I first look for a hotel and find one near the monument. After a quick shower I ask some locals where to go. The result is sobering. "There is nothing to do in Jakarta". I cannot believe it. In every city there is at least one nice place. I decide to just go and discover the city by my own.
From my hotel I first go to Jakarta's national monument "Monas". It is located in the centre of Merdeka (Freedom) square and 137 meter high. The best time to visit the monument is during night. It is very nice illuminated, with changing colours.
It is already dark whereas I decide to go to the shopping mall "Grand Indonesia". It is one of the largest upscale shopping centres in Southeast Asia with over 130,000 m2. The complex includes a shopping mall and a hotel and is connected to the Blitz Megakomplex, the largest cinema in Indonesia. The mall is really impressive and you can easily spend a few hours there.
On the next day I check-out early and take a tuk-tuk to Kota, the historic part of Jakarta. It is also known as Old Jakarta and Old Batavia. While walking through the small streets you can see old buildings and nice squares. It is compared to the city center calmer and I only saw a few other international tourists.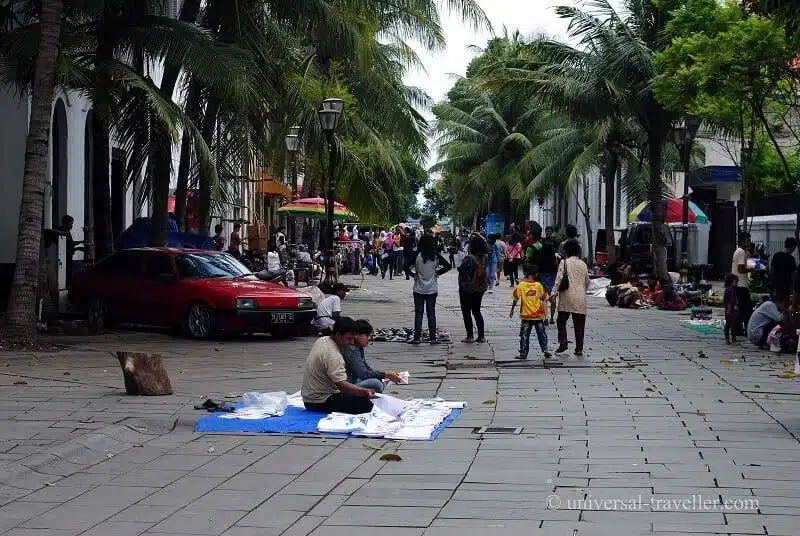 From Kota I take a taxi to the bus station in the South of Jakarta. I do not agree that there is nothing to do in Jakarta but I am also not sad to leave the city after 1.5 days. I will take a bus to Pangandaran, where I want to see the Green Canyon and the Green Valley.
Are you also planning to go to Java, Indonesia? Trip Idea: Java in 10 days