Il cibo della Costa Rica è ricco, colorato e sano. Se non sei abituato a mangiare piatti pesanti dalla colazione al pranzo e fino alla cena, potresti trovare il mangiare in Costa Rica una sfida.
Non appena ti sveglierai, sarà difficile resistere al profumo del buon cibo locale, in particolare al famoso cibo della Costa Rica chiamato Gallo pinto.
Questa miscela di riso e fagioli è resa ancora più sontuosa dall'aggiunta di verdure, spezie e accompagnamenti.
Una volta che ti sei saziato, il pranzo arriva a sorpresa. Un piatto di Casado sta per arrivare sulla tua tavola, con fette di pollo, manzo, maiale o pesce che arricchiscono questo pasto completo. Sia i ticos che i turisti intorno a te ne stanno bevendo una.
Non ci stupiremo se, un giorno, ti ritroverai a desiderare la zuppa di fagioli neri che hai mangiato, il tamale che hai ordinato o il gallo pinto che ti hanno servito in hotel.
Ci sono molte ricette semplici di cucina costaricana che puoi provare a ricreare una volta a casa.
Le ricette tradizionali della cucina costaricana non devono necessariamente essere complicate. Infatti, se durante il tuo soggiorno hai mangiato molto cibo locale, troverai il cibo semplice, confortante e diretto.
Noterai anche come ogni piatto metta in risalto la frutta e la verdura di stagione: il tuo piatto assomiglia a un cesto di raccolto, anche se in modo artistico.
Ecco alcune ricette di cucina costaricana che secondo noi dovresti provare a cucinare a casa.
Photo Credit: ofbatteranddough.com
Empanadas with a flaky chili-spiked pastry folded over a rich flavorful filling of chorizo sausage, peppers, onions, garlic, black beans, and potatoes and topped with avocado cream.
Photo Credit: www.fusioncraftiness.com
Salsa Lizano is a Costa Rican condiment popular amongst the locals; you can find a bottle in every restaurant.
This is not your ordinary salsa. It's peppery, slightly sweet, acidic, and is layered with savory flavor.
I have eaten it with eggs, tacos, and steak. Its unique qualities are difficult to describe; you're just going to have to make some for yourselves.
Gallo Pinto Costa Rica Recipes
Why is Gallo pinto called Gallo pinto?
If you translate this Spanish name to English, you will get "spotted rooster."
Does it make sense?
Yes, definitely.
If you get the colorfulness of having spotted characteristics, you will get why this Spanish dish is named like this.
Gallo pinto is one of the traditional Costa Rican food recipes that everyone knows. Simply put, it is the national dish of Costa Rica.
Basically, it is rice and beans that are stir-fried together and are also widely eaten in Nicaragua. This combination is mixed with red bell peppers, cilantro, onions, and Salsa Lizano.
Salsa Lizano, for anyone who is not familiar with it, is a special condiment concocted in Costa Rica in the 1920s.
The sauce is brown in color and is thin enough to be used both in cooking and in eating directly. All Costa Rican eateries and restaurants will have Salsa Lizano on each table.
What do you eat with Gallo pinto?
Authentic food recipes of Costa Rica will tell you to eat it with a fried egg; however, it is not the only way to do so. You can partner this Costa Rican food with goodies such as bacon, bananas, or even cheese.
Photo Credit: whereismyspoon.co
The national dish of Costa Rica, a savory breakfast dish consisting of black beans and rice, topped with fried eggs.
It is a complete meal that will keep you satisfied for hours and hours, really no need for lunch when you had rice, beans, and fried eggs for breakfast.
Photo Credit: thegingeredwhisk.com
I also have a Gallo pinto, haha! Gallo Pinto is an easy and delicious Costa Rica rice and beans breakfast bowl with loads of flavor!
This easy 30-minute skillet meal is a great Costa Rican Rice and Beans Recipe that uses a combination of leftovers and fresh produce to make a lovely meal for any time of the day!
Altri articoli sul Costa Rica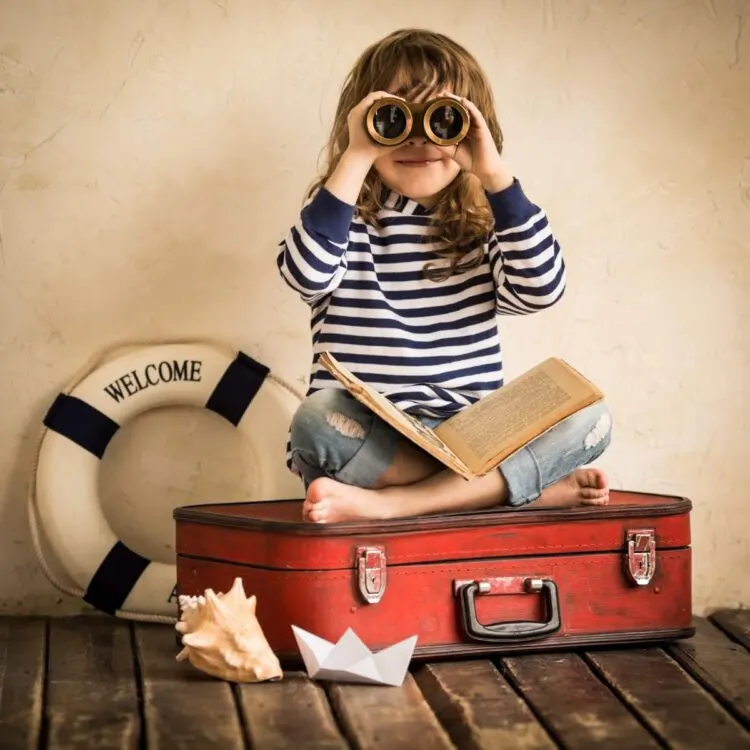 Protect your trip: With all our travel experience, we highly recommend you hit the road with travel insurance. SafetyWing offers flexible & reliable Digital Nomads Travel Medical Insurance at just a third of the price of similar competitor plans.