Oggi ho fatto un giro turistico"Ride The Ducks Seattle" a Seattle. Era un modo diverso e divertente di esplorare una nuova città, e mi è piaciuto molto.
È sicuramente una delle migliori cose da fare a Seattle.
I Ducks, originariamente chiamati DUKW, sono in realtà mezzi da sbarco anfibi utilizzati dall'esercito americano durante la seconda guerra mondiale.
Erano progettati per trasportare il carico dalle navi in mare alla terraferma. Leggi di più sulla storia qui.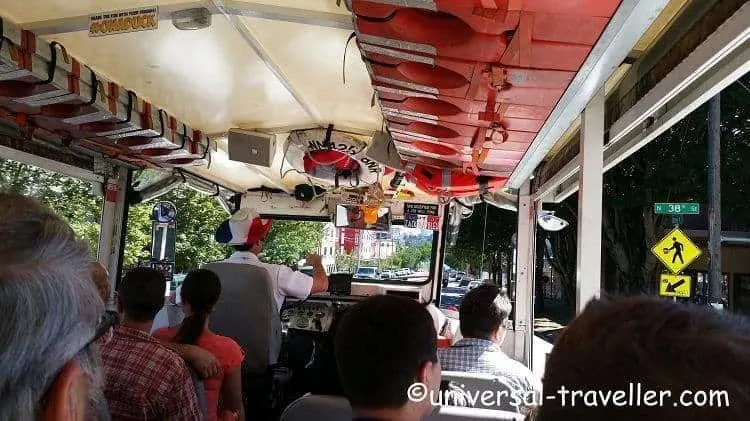 Il tour è iniziato al Westlake Center, da dove ci siamo diretti verso Lake Union e abbiamo attraversato l'Aurora Bridge, dove abbiamo goduto di una bella vista di Mount Rainier e Lake Union.
Messaggi correlati
Il mio momento migliore è stato quando ci siamo tuffati nel Lake Union, dove abbiamo avuto una vista mozzafiato dello skyline di Seattle.
Dopo mezz'ora, eravamo di nuovo sulla terraferma e abbiamo continuato il nostro cammino, passando per il famoso Space Needle e il Waterfront di Seattle.
Il tour continuò attraverso il distretto storico e finì di nuovo a Seattle Downtown.
Riding The Ducks è una festa su ruote… che galleggia! La nostra guida ha raccontato barzellette durante tutto il tour e ha suonato clip musicali.
Ci ha incoraggiato a cantare, ballare e salutare i pedoni. È sicuramente una bella attività con un gruppo di persone divertenti che sono in quel tipo di tour.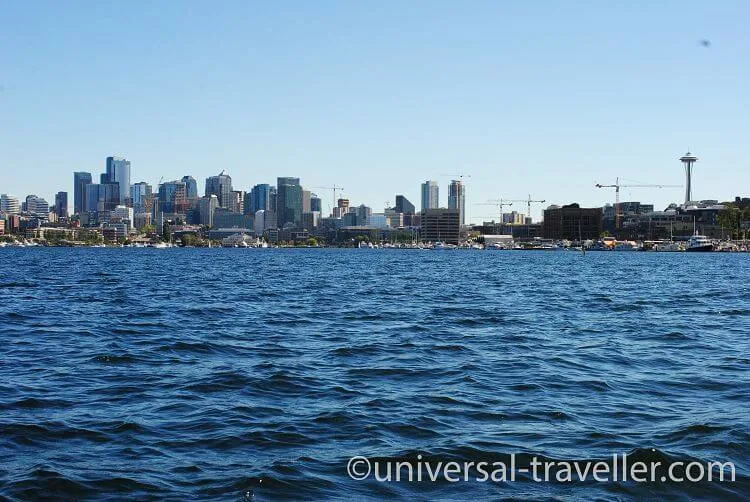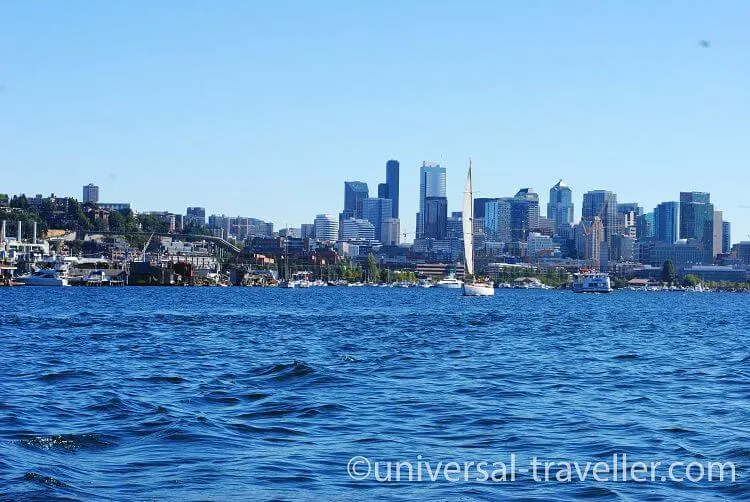 Informazioni utili
Durata del tour: 90 minuti (Un'ora a terra e circa mezz'ora in acqua)
Inizio del tour: Seattle Center o Westlake Center
Prezzi:
Adulti – $29 + tasse
Bambini (da 3 a 12 anni) – $18 + tasse
Neonati (da 0 a 2) – $1 + tasse
Disclaimer: mi sono stati forniti i biglietti per prendere il "Ride The Ducks Tour" a Seattle. Non è stato fornito nessun altro compenso. La mia opinione, come sempre, è esclusivamente mia. Mi è piaciuto questo tour e penso che sia un modo piacevole e diverso di esplorare Seattle.
Non sarai mai a corto di posti in cui viaggiare negli Stati Uniti. Ecco la nostra lista dei MIGLIORI LUOGHI DA VISITARE NEGLI USA.
Las Vegas è nel suo itinerario di viaggio? Ecco 95 COSE GRATUITE E COSTOSE DA FARE A LAS VEGAS.
Hai bisogno di più ispirazione? Abbiamo anche messo insieme liste delle migliori cose da fare a NEW YORK, BOSTON, SEATTLE e LOS ANGELES.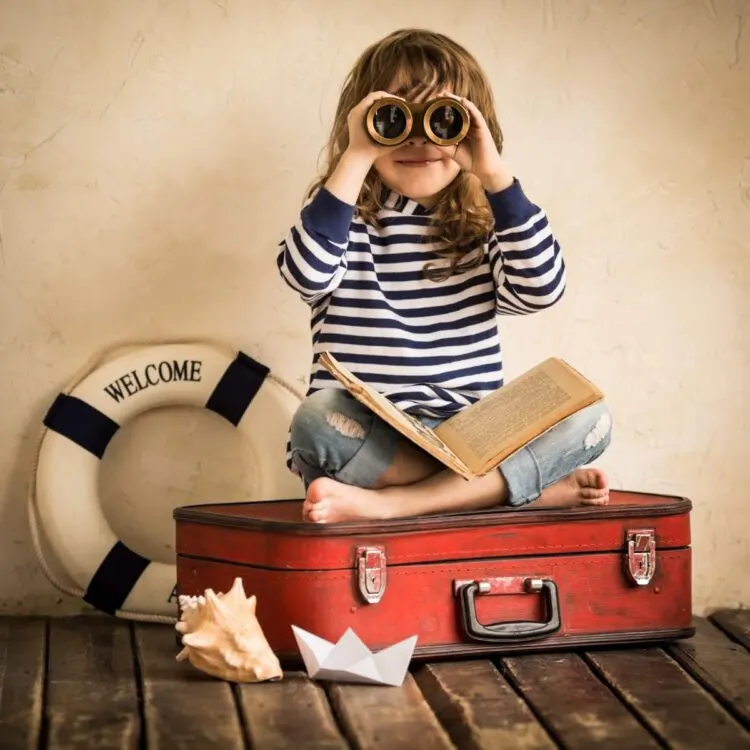 Protect your trip: With all our travel experience, we highly recommend you hit the road with travel insurance. SafetyWing offers flexible & reliable Digital Nomads Travel Medical Insurance at just a third of the price of similar competitor plans.