Il Palawan Wildlife Rescue and Conservation Center, precedentemente noto come Crocodile Farm, si trova a circa 30 minuti dal centro di Puerto Princesa, nelle Filippine.
All'ingresso della fattoria, puoi vedere lo scheletro di un enorme coccodrillo marino lungo circa 5 metri. In seguito, il tour ti porta alla Casa dei piccoli, dove si possono vedere piccoli coccodrilli di diverse età.
Accanto alla casa dei piccoli c'è una gabbia con coccodrilli più grandi. Ci sono coccodrilli d'acqua salata davvero enormi.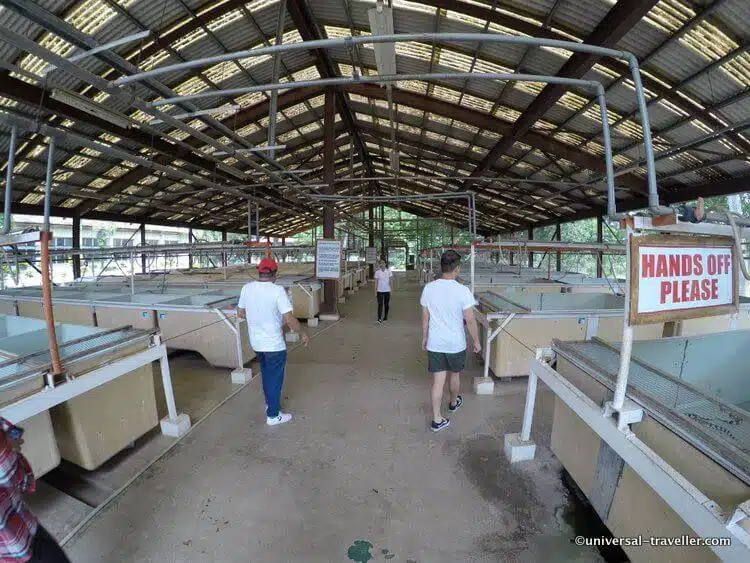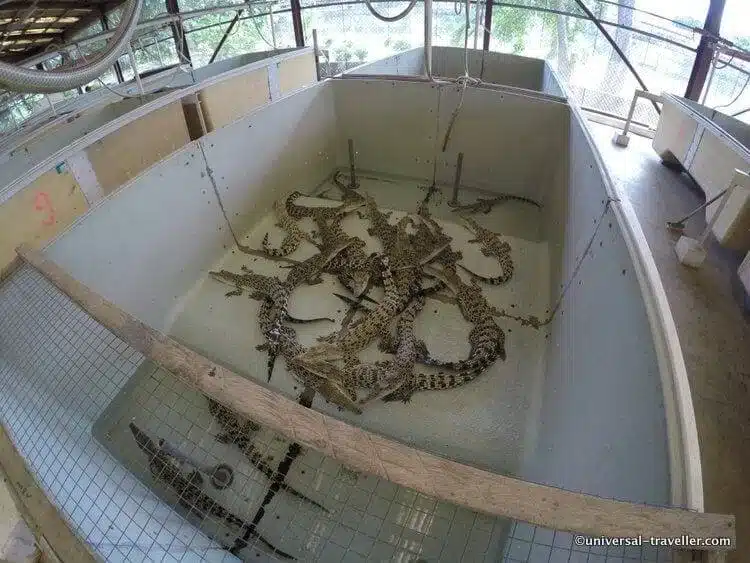 Come arrivare alla Crocodile Farm Palawan
Il modo più semplice per raggiungere la Fattoria è con il triciclo. Puoi anche prenotare uno dei tour della città che di solito includono una sosta alla fattoria.
Se vuoi sperimentare il modo di viaggiare locale, puoi prendere un multicab per soli 23 Pesos. Un multicab è un tipo di autobus che può trasportare fino a circa 20 persone.
Può guidare più velocemente di un triciclo; tuttavia, il conducente cerca di trovare più passeggeri quando non è pieno.
Messaggi correlati:
Quanto costa visitare la Crocodile Farm Palawan?
L'ingresso alla Fattoria dei coccodrilli costa solo 40 Pesos (meno di 1US$) e comprende una visita guidata che inizia ogni mezz'ora.
Dopo il tour, potrai anche visitare il parco faunistico e scattare una foto con un piccolo coccodrillo. Dovrai pagare un extra solo se vuoi che la tua foto con il coccodrillo venga stampata.
Se invece scatti una foto con la tua macchina fotografica, è gratuita.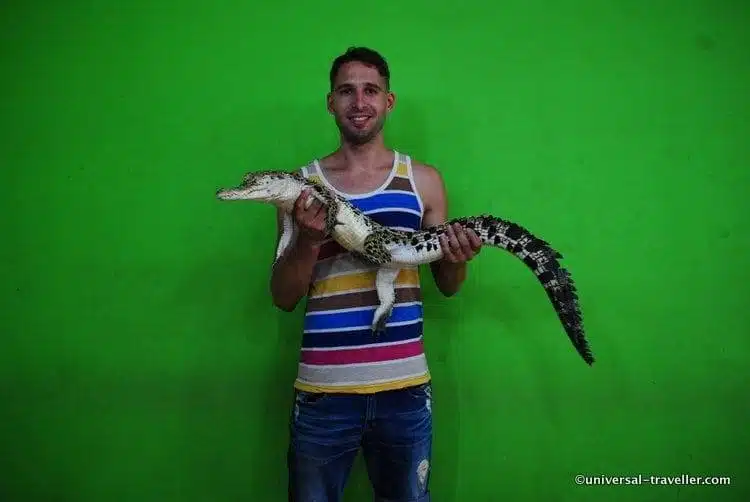 Hai bisogno di altre informazioni per pianificare il tuo viaggio a Palawan, Filippine? Trova qui le migliori cose da fare a Palawan, nelle Filippine.
Altre foto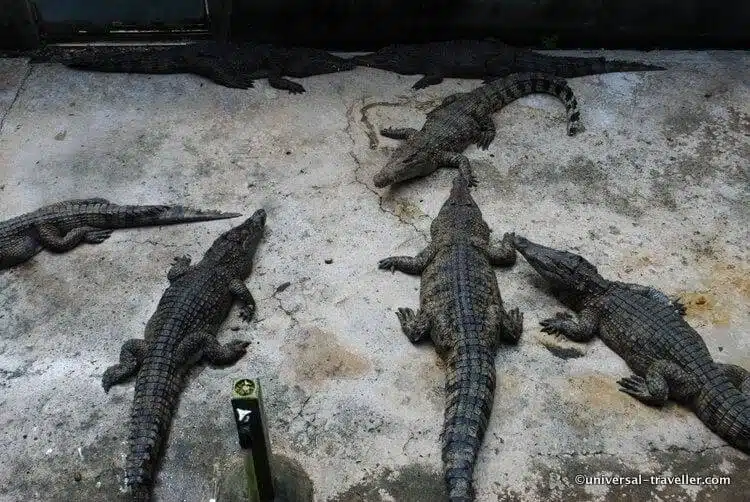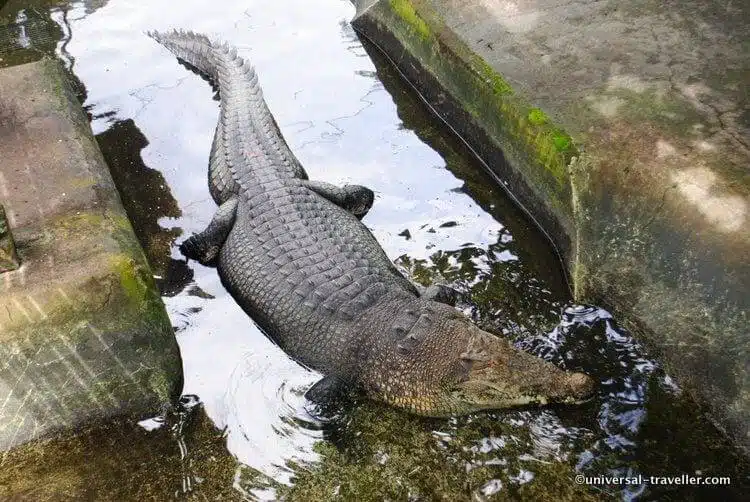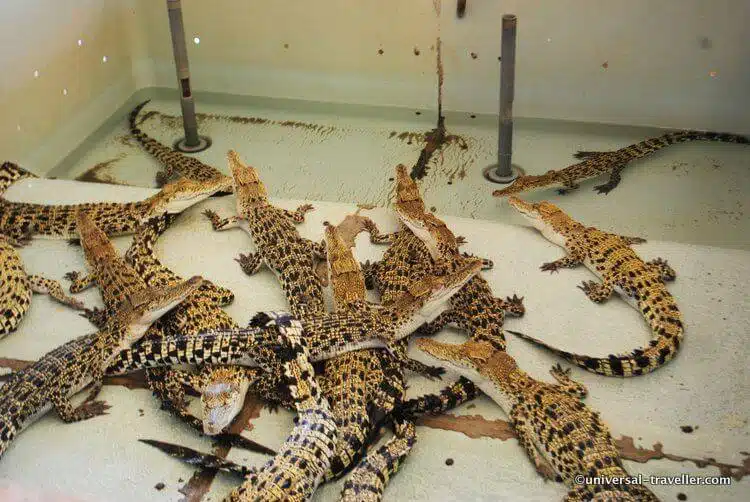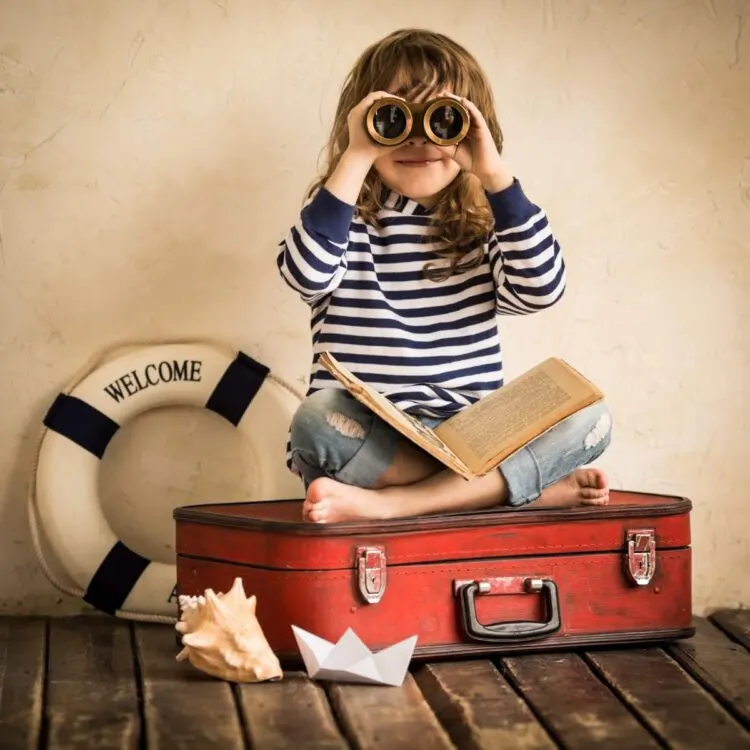 Protect your trip: With all our travel experience, we highly recommend you hit the road with travel insurance. SafetyWing offers flexible & reliable Digital Nomads Travel Medical Insurance at just a third of the price of similar competitor plans.