Passeggia sul lungomare, osserva le persone che ballano e conosci gli abitanti del luogo. Spesso sono le piccole cose a rendere speciale il tuo giorno.
1. Passeggiata sul lungomare
Il lungomare di Panama City è un luogo vivace e collega il centro con la città vecchia di Panama. È predestinato alle passeggiate e un buon posto per rilassarsi e incontrarsi con gli amici.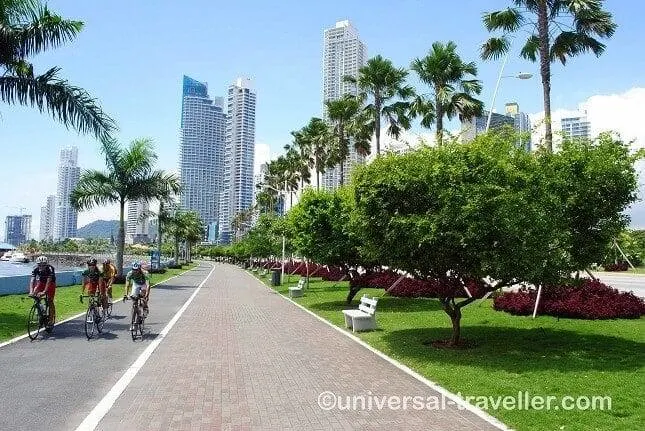 2. Esplora il mercato del pesce
Alla fine della passeggiata si trova il mercato del pesce della città di Panama. Puoi sentirne l'odore già da lontano, ma dovresti comunque andarci. È un luogo interessante e, con pochi soldi, puoi gustare un pranzo delizioso. Ti consiglio di provare Cerviche.
Messaggi correlati:
3. Guarda uno dei gruppi di danza locali che si esercitano
Mentre cammini sul lungomare, vedrai molti gruppi di persone che ballano o fanno sport insieme. Prenditi un po' di tempo per guardarli e goditi la bella atmosfera. Forse hai la possibilità di parlare con alcune persone del posto. Sono soprattutto le piccole cose a rendere speciale il tuo viaggio.
4. Visita della città vecchia (Casco Viejo)
Casca Viejo è la città vecchia di Panama City e dal 2003 è stata dichiarata Patrimonio Culturale dell'Umanità dall'UNESCO. In un'area relativamente piccola ci sono molti luoghi di interesse come Plaza de Francia, Plaza de la Independencia, la Chiesa di San Francisco, il Teatro Nazionale, il Museo del Canale di Panama, la Cattedrale Metropolitana e molte case tipiche. Ti consiglio di noleggiare una bicicletta; non è gratuita ma piuttosto economica e probabilmente è il modo migliore per scoprire il Casco Viejo.
5. Esplorare la città di notte
Esci dal tuo hotel e goditi Panama City di notte. Dal lungomare puoi vedere molti edifici illuminati.
Altre risorse Internet di Panama:
Sei su Pinterest? Appunta questo!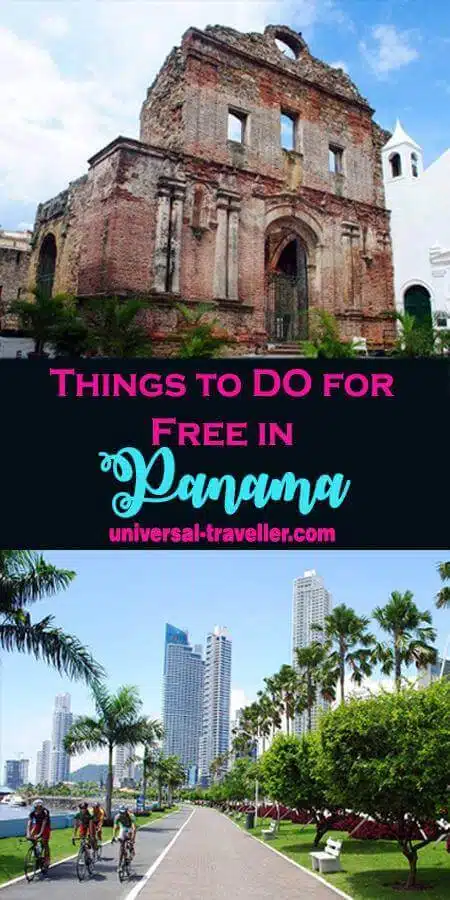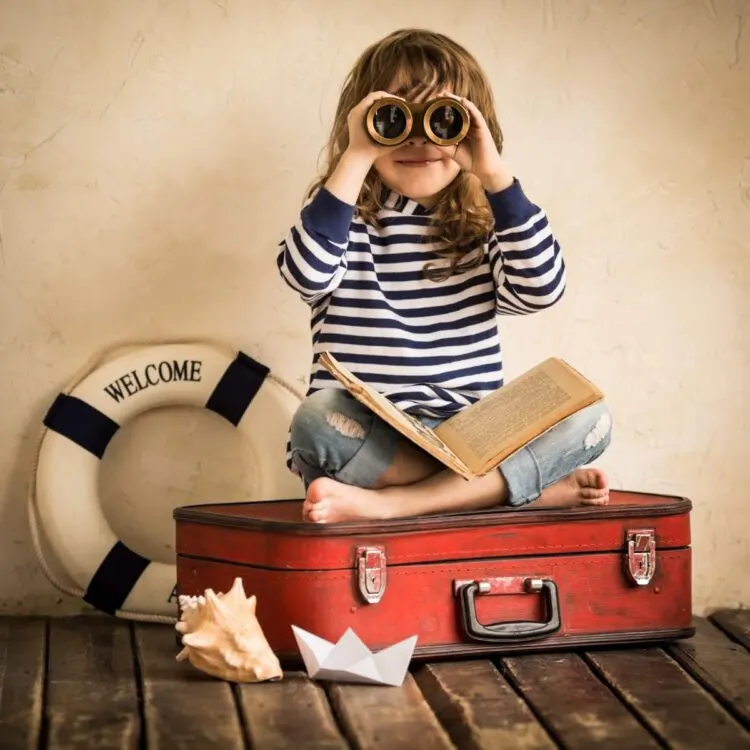 Protect your trip: With all our travel experience, we highly recommend you hit the road with travel insurance. SafetyWing offers flexible & reliable Digital Nomads Travel Medical Insurance at just a third of the price of similar competitor plans.