Conchi – La piscina naturale di Aruba si trova su un tratto di costa deserto. Già il viaggio attraverso alcuni dei terreni più impervi di Aruba è un'avventura in sé. Una volta arrivato, potrai goderti uno dei luoghi più belli di Aruba.
La Piscina Naturale di Aruba, chiamata anche ¨Conchi¨ o ¨Cura di Tortuga¨, si trova nel nord dell'isola caraibica nel Parco Nazionale di Arikok, un'area molto remota.
La piscina è circondata da un terreno accidentato e il viaggio dall'ingresso del parco è già di per sé un'avventura. È accessibile solo con un fuoristrada o un ATV.
In alternativa, c'è un sentiero escursionistico che parte dall'ingresso, oppure puoi andare a cavallo. Tuttavia, il viaggio è molto divertente e offre panorami mozzafiato.
Una volta arrivato alla piscina naturale, potrai goderti l'acqua calma e cristallina, una splendida vista sull'oceano e il suono delle onde che si infrangono sulle formazioni rocciose.
Potrai nuotare, fare snorkeling, saltare dalle rocce o semplicemente rilassarti dopo l'emozionante viaggio in auto.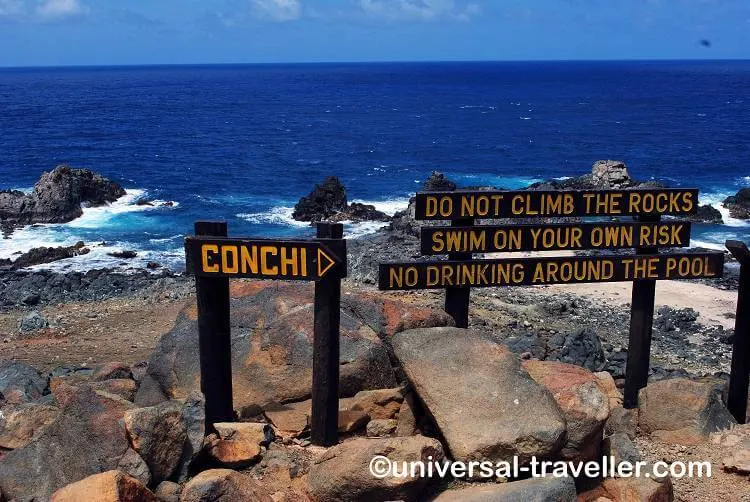 Come è nata la piscina naturale di Aruba?
Secondo F. Van Den Oever, Aruba è composta da tre diversi tipi di rocce: rocce ignee, rocce metamorfiche e rocce sedimentarie. Le rocce ignee sono materiali vulcanici.
Ad Aruba, tuttavia, non ci sono vulcani; l'attività vulcanica che ha creato Aruba si è invece verificata sott'acqua. Quasi 100 milioni di anni fa, il magma proveniente dall'interno della terra si riversò in superficie dalle fessure della crosta terrestre.
Poiché l'intero processo è avvenuto sott'acqua, le rocce hanno una forma rotonda, chiamata lava a cuscino. È questo tipo di lava che ha formato la struttura della famosa Piscina Naturale di Aruba.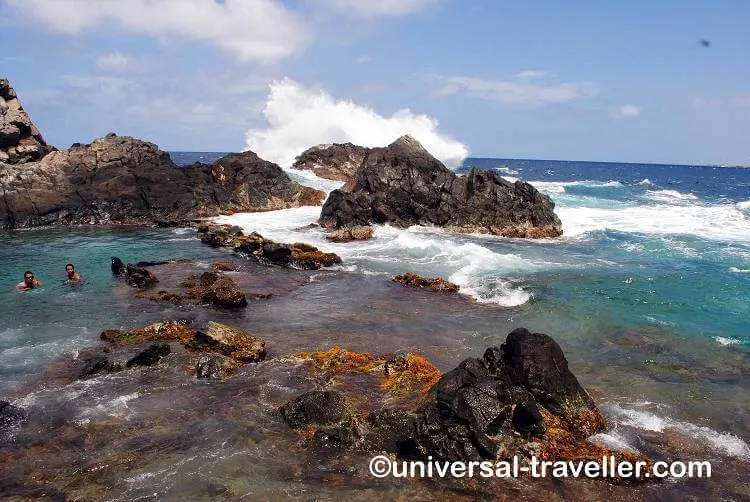 Hai bisogno di altre risorse per pianificare la tua vacanza ad Aruba? Allora dai un'occhiata ai post del mio amico Michele sulle 10 cose da fare ad Aruba gratis e alla lista dei cibi tradizionali arubani che devi assolutamente provare.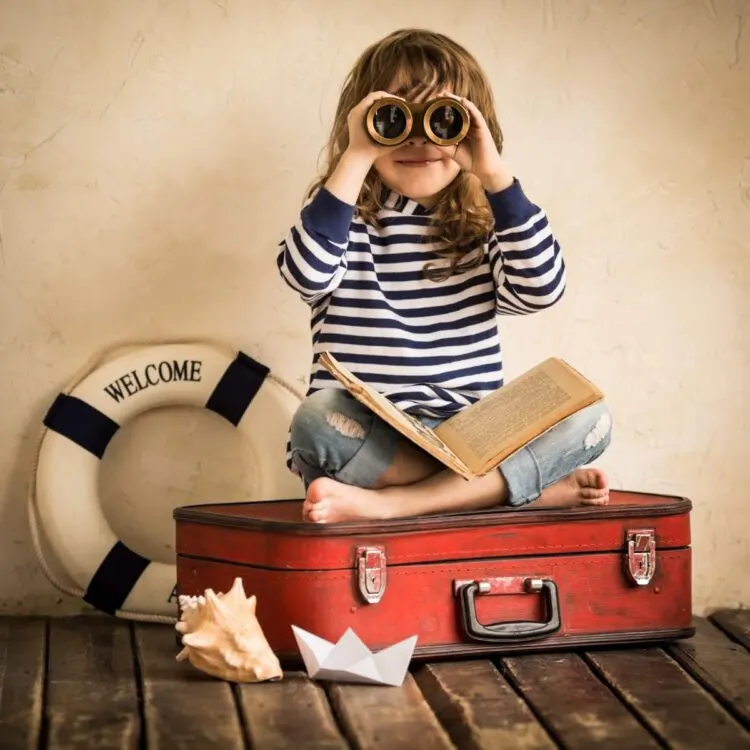 Protect your trip: With all our travel experience, we highly recommend you hit the road with travel insurance. SafetyWing offers flexible & reliable Digital Nomads Travel Medical Insurance at just a third of the price of similar competitor plans.