Viaggiare a San Francisco dalle principali città circostanti è diventato più facile che mai. In questo articolo ti illustriamo i diversi modi per viaggiare a San Francisco.
Definita una delle città più visitate della regione e del mondo intero, San Francisco accoglie ogni giorno migliaia di visitatori. Se vivi nelle vicinanze – a Seattle, San Jose, San Diego e Los Angeles – non c'è alcun motivo comprensibile per non visitare questo luogo.
Hai l'imbarazzo della scelta su come viaggiare a San Francisco. Diversi mezzi di trasporto pubblici e privati collaborano per portarti in questa grande città. Un'informazione in più: anche spostarsi a San Francisco è un gioco da ragazzi!
Suggerimento: offriamo guide dettagliate su trasporti negli Stati Uniti.
Come viaggiare a San Francisco
1. Volare a San Francisco
Ci sono tre aeroporti principali che puoi utilizzare come porta d'ingresso a San Francisco. Si tratta dell'Aeroporto Internazionale di San Francisco (SFO), dell'Aeroporto Internazionale di Oakland (OAK) e dell'Aeroporto Internazionale di San Jose (SJC).
SFO si rivela una scelta popolare per i viaggiatori. Molte compagnie aeree utilizzano questo hub, rendendolo uno degli aeroporti più trafficati al mondo. United Airlines è il vettore leader per quanto riguarda i voli internazionali e nazionali in arrivo a SFO.
Da SFO al centro della città non sarà un problema perché avrai l'imbarazzo della scelta tra i mezzi di trasporto pubblici e privati.
2. Andare in autobus a San Francisco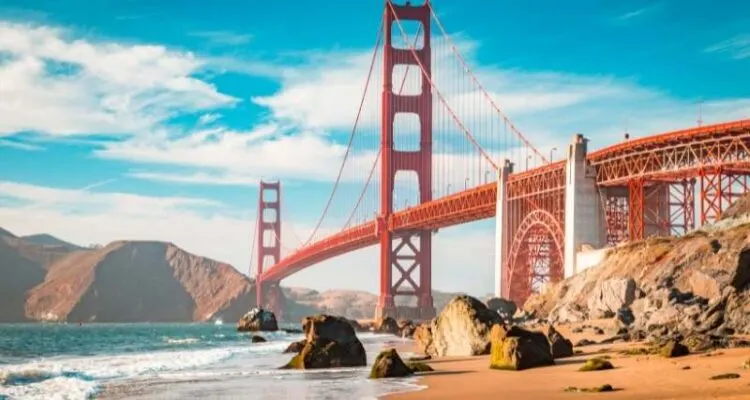 Ci sono molti autobus che puoi prendere per andare a San Francisco. Tutto dipende dal punto di origine:
Samtrans copre percorsi multi-città, compresi gli autobus che arrivano a San Francisco.
AC Transit porta i passeggeri da Oakland e da altre città della Baia Est a San Francisco.
Golden Gate Transit viaggia dalle contee di Marin e Sonoma verso diversi punti di San Francisco.
Vallejo Baylink porta i passeggeri da Vallejo al Ferry Building di San Francisco attraverso la Route 200 con traghetti e autobus.
Si noti che a San Francisco non esiste un terminal centrale per gli autobus. Tutte le compagnie hanno delle fermate designate all'interno della città.
3. Andare in treno a San Francisco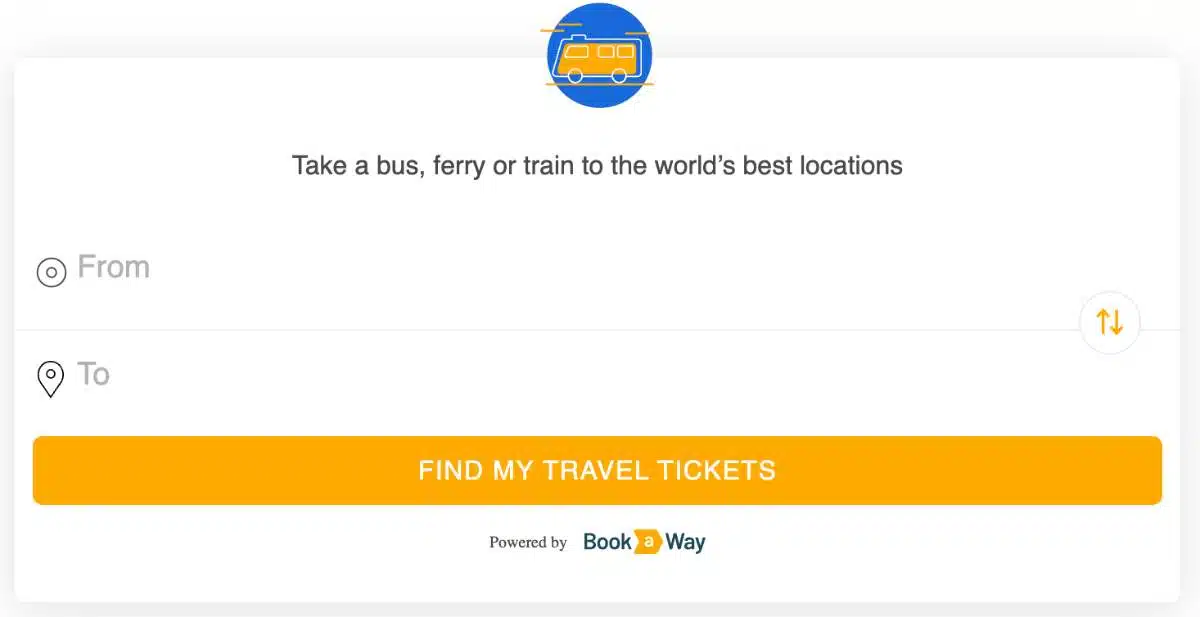 Amtrak dedica la California Zephyr ai passeggeri che da Chicago, Omaha, Denver e Salt Lake City raggiungono San Francisco. È uno dei modi più panoramici per raggiungere la città.
Per altre tratte Amtrak, come la Coast Starlight, la Capitol Corridor e la San Joaquins, è previsto un trasferimento in autobus per raggiungere San Francisco.
Il Bay Area Rapid Transit (BART) ha fermate che ti porteranno in diversi punti di San Francisco, tra cui SFO. Questo è utile se vieni da East Bay, Oakland o Berkeley.
Il CalTrain ha una stazione in Dubuque Avenue, a South San Francisco. Se provieni da zone come la Penisola, la Silicon Valley o la South Bay, dove il CalTrain è in servizio, puoi utilizzare questa modalità per raggiungere San Francisco.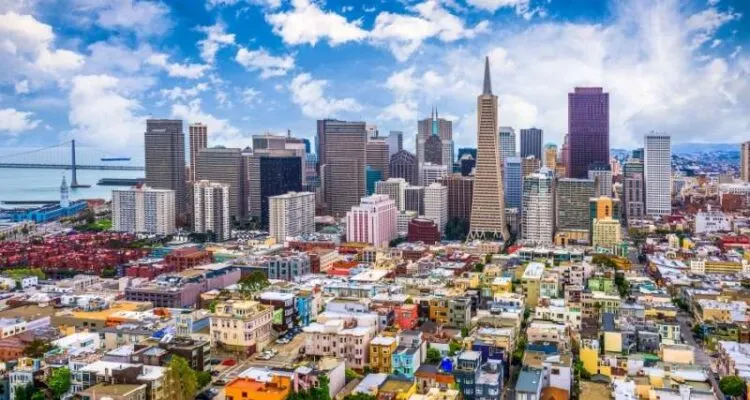 4. Andare in barca a San Francisco
Arriva a San Francisco in grande stile a bordo di una nave passeggeri, di una nave da crociera o di uno yacht privato. Nella zona ci sono due moli: il Fisherman's Wharf e il Ferry Building.
Entrambi sono situati vicino alle stazioni degli autobus e dei treni, rendendo possibile e comodo il tuo viaggio all'interno di San Francisco.
Vallejo Baylink serve la regione di North Bay e trasporta i passeggeri in California attraverso un percorso panoramico.
Il Golden Gate Ferry ha orari di trasporto giornalieri per i viaggiatori che arrivano a San Francisco da Sausalito, Larkspur e Tiburon.
Blue and Gold Fleet ha traghetti in partenza da Sausalito, Tiburon, Angel Island, Oakland, Alameda, Richmond e Vallejo. A San Francisco offrono numerose crociere che ti permettono di visitare diverse attrazioni della Bay Area.
5. Guidare fino a San Francisco
Queste sono le opzioni stradali per raggiungere San Francisco:
La US 101 collega parti del nord e del sud a San Francisco. Da nord, passa davanti al Golden Gate Bridge.
La Interstate 280 serve le stesse parti della US 101 con un paesaggio migliore lungo il percorso.
La Interstate 80 entra a est di San Francisco e passa accanto al San Francisco Bay Bridge.
How to travel to San Francisco
San Francisco ha così tanto da offrire, rendendo difficile pianificare il tuo viaggio. Per aiutarti, ho messo insieme una lista delle MIGLIORI COSE DA FARE A SAN FRANCISCO e fornirti idee su come trascorrere un pomeriggio a San Francisco.
Trova qui tutto quello che devi sapere su COME ARRIVARE A SAN FRANCISCO.
Vuoi fuggire dalla città per qualche giorno? Che ne dici di un viaggio a Las Vegas? Leggi qui COSA FARE A LAS VEGAS e COME ARRIVARE A LAS VEGAS DA SAN FRANCISCO.
Non sarai mai a corto di posti in cui viaggiare negli Stati Uniti. Ecco la nostra lista dei MIGLIORI LUOGHI DA VISITARE NEGLI USA.