Panama City is yet another worthwhile destination where you can travel from San Jose, Costa Rica. Going to Panama City from San Jose is made possible by different means of transportion.
San Jose enjoys a strategic location which gives it access to nearby countries such as Nicaragua and Panama. Good thing these countries are efficiently connected by bus routes, shuttle services, highways and airways.
How far is Panama City, Panama from San Jose?
The distance between San Jose, Costa Rica to Panama City, Panama is 318 miles or 512 kilometers.
Getting to Panama City, Panama from San Jose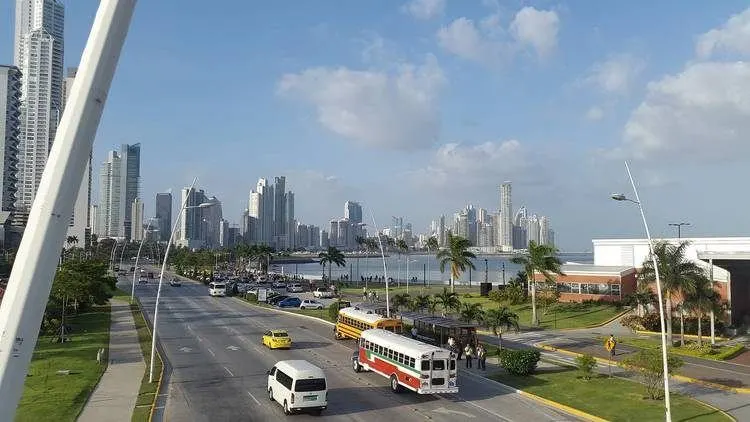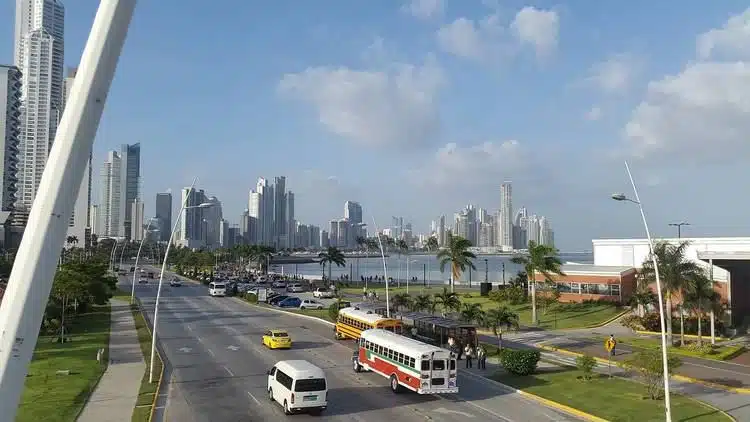 1. Bus from San Jose to Panama City, Panama
There is a direct bus trip connecting these two cities, making this option both convenient and budget-efficient.
To go by bus from San Jose to Panama City, you can take a Tica Bus from the San Jose terminal. A tourist class ticket costs 85 USD while the executive class costs 115.50 USD. The differences between the two are in the trip timings and inclusive meals. Other than these, you are to board the same type of bus.
The bus trip from San Jose to Panama City takes sixteen hours. You will be transported from terminal to terminal, so it is best to research how to get from the main bus terminal in Panama to your final destination.
Get your documents ready as you will be crossing borders for this trip.
There are no known transport companies that offer shared shuttle services straight from San Jose, Costa Rica to Panama City, Panama. If you are keen on using this mode, you can opt to ride Caribe Shuttle from San Jose to Bocas del Toro. This travel leg costs 78 USD and will run for ten hours.
We recommend staying for a few nights at Bocas del Toro before heading out again. It is a tourist destination in itself, so accommodations and activities to do are numerous.
From Bocas del Toro, you have to a total of two buses and one water taxi. This route takes you to Almirante, David and then to Panama City. In ten hours you will reach the Albrook Bus Terminal.
[Form id="6″]
3. Private Transfer from San Jose to Panama City, Panama
Interbus offers private transfers from San Jose to Panama City. Travel according to your own schedule as the van picks you up at your hotel location in San Jose. The frequency of stops is in your hands, too, allowing you to take in the scenic view to Panama City more enjoyably.
The travel time from San Jose to Panama City via private shuttle is twelve hours. The total cost for this option is 750 USD for up to six passengers. This is the best option if you are traveling as a family or a group and cannot meet the demands of public transport regarding limited baggage and specific timings.
4. San Jose to Panama City, Panama Flight
You can book a flight from Juan Santamaria International Airport (SJO) to Panama City Tocumen International (TCY) for a fare that ranges from 108 to 162 USD. Airlines such as Avianca and Copa have direct flights to Panama City.
It takes about one hour and 18 minutes to travel from San Jose to Panama City by air. Of course, factor in the airport procedures you have to adhere to and add about two hours on top of that.
Booking a flight is undoubtedly the fastest way to travel between these two cities. Time efficiency comes with a cost, of course, so decide whether flying is the best option for you.
5. Driving from San Jose to Panama City
If you have a private vehicle with you in San Jose, you can drive to Panama City passing by the Paso Canoas border. The travel time to the Panama border is about five hours.
Aside from your personal documents, you will need an exit permit to bring your car onwards. Obtaining a permit entails securing some papers before your long drive.
The requirements include the vehicle exit permit, the vehicle title, the certificate of corporate standing if it is owned by a corporation, and a Power of Attorney should you not be on the list of legal representatives. Upon presenting these papers, you will have to purchase a Panama vehicle insurance.
From the border going to Panama City, it is still a seven-hour drive. You can choose to drop by places like the city of David to have a break.
Unfortunately, you cannot easily take a rented car from one country to another as you will be crossing borders.