Planning to visit Cozumel from Playa Del Carmen? Are you confused about which one's the best route and the most affordable? This article will introduce many cheap yet exciting transportations that will get you from Playa Del Carmen to Cozumel without any difficulties.
Cozumel is a beautiful Mexican island in the Caribbean Sea located off the eastern coast of the Yucatan Peninsula, Mexico. Playa del Carmen is one of the closest lands to the referred island.
Read also: Best things to do in Cozumel
The Caribbean Sea separates Playa del Carmen and Cozumel; the distance isn't too large, but it's enough to let you enjoy the ferry ride, the sea, waves, and sunsets.
Tip: Playa Del Carmen itself is a treasure land at Riviera Maya. This is one of the many reasons tourists prefer Playa del carmen to visit Cozumel. If you are in Cancun, this article will help you to get from Cancun to Playa Del Carmen.
Distance between Playa Del Carmen to Cozumel
Playa Del Carmen is 30-35 minutes away from Cozumel. The sea stretches 11.8 miles (19km) between the two lands. Playa Del Carmen offers multiple ferry rides throughout the day to Cozumel.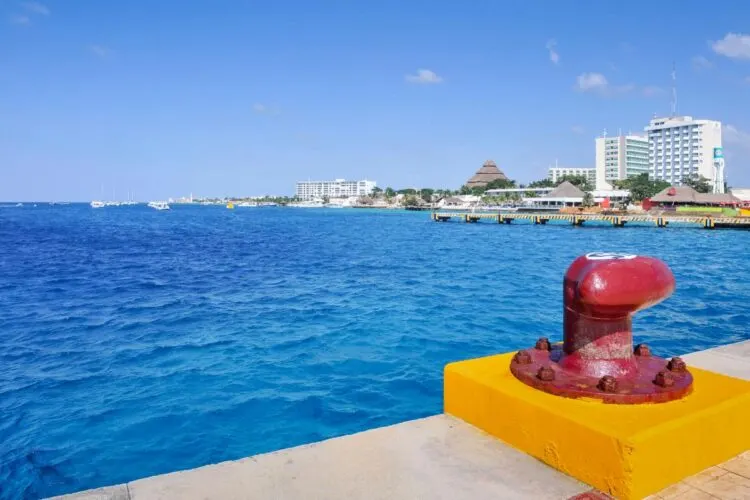 Means of Transportation from Playa Del Carmen To Cozumel:
Cozumel Ultramar ferries are the best means of transportation while traveling to the island. These ferry rides usually cover 20 kms in 30 minutes; Ultramar is known for high-speed ferries.
Also, ferries are the only means of transportation from Playa del Carmen to Cozumel. Two main ferry companies are:
Ultramar- $13
Winjet- $12.90
Many people prefer Ultramar because it's fast and convenient. Surprisingly, both the companies offer the exact arrival time, same departure, and similar services inside the ferry. You can opt for whichever is close to your departure.
Bookaway
Explore Mexico with Bookaway! It is a reliable and easy-to-use platform where you can compare prices & schedules and make a booking online.

How to get from Playa Del Carmen to Cozumel
Since the island is trendy, it expects a heavy crowd, numerous local vendors, and tourists scattered all over the place.
It's almost impossible to get offline tickets at the counter, kiosks, or from the locals. The best option is to skip the queue and purchase your tickets online.
Ultramar ferry ticket costs $13 (262 mexican pesos). Winjet is slightly cheaper and will cost you $12.90. The seashore is usually crowded, and it might take some time to reach your booked ferry.
Tip: Always purchase a one-way ticket to enjoy your days in Cozumel without limits or boundaries.
Cozumel Ferry's timing:
Playa del Carmen ferries start sharp at 6 AM and continue to travel back and forth until 10 PM. You will find a new ferry to board every two hours. The return schedule from Cozumel to Playa Del Carmen starts at 7 AM and continues until 9 PM.
Bookaway
Explore Mexico with Bookaway! It is a reliable and easy-to-use platform where you can compare prices & schedules and make a booking online.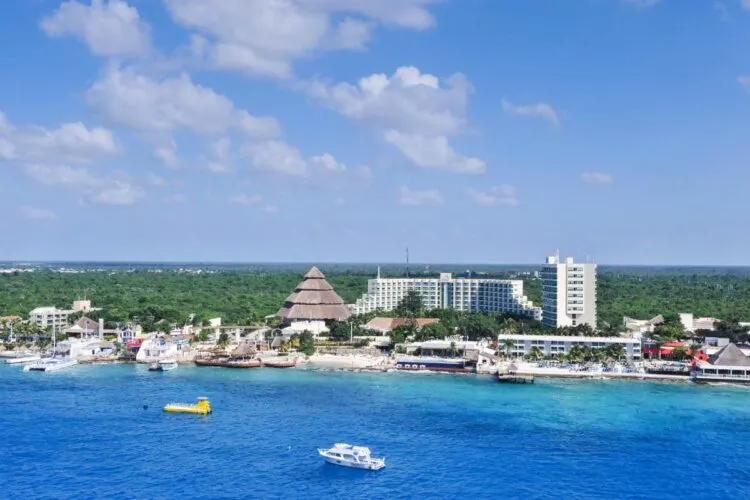 Cargo ferries from Playa Del Carmen to Cozumel
You can witness Cozumel best on wheels. There are many Cargo ferries that depart from Calica to Cozumel. Calica is 6.4 miles (10.4km) away from Playa del Carmen to the south. Taxi drive from Playa del Carmen takes 5-10 minutes max. to reach the port where all the car ferries depart.
Most of these cargo ferries are scheduled four times a day from/to Cozumel. Two major companies that offer car ferries are:
Car ferries usually cost $300-$400 for one-way tickets, so it's going to be expensive. However, you can always rent a car in Cozumel; many excellent services offer minimal rates and the best tours of the island.
Rentalcars provide rental cars at a very affordable price.
Bottom line
Did this guide help you locate Cozumel from Playa Del Carmen? If so, share your experience with us in the comment section.