If you don't know how to get from Liberia Airport to Tamarindo, let me show you the different ways of traveling between the two destinations.
Public transport or private ride? Cheap means or luxurious comfort? On your trip to Tamarindo from Liberia Airport, you are the boss.
How far is Tamarindo from Liberia Airport?
The distance between Liberia Airport and Tamarindo is 29 miles or 47 kilometers.
The main transportation options to get from Liberia Airport to Tamarindo are:
Bus
Public bus
Flight
Shuttle
Private Transfer
Uber/ Taxi
Rental Car
How to get from Liberia Airport to Tamarindo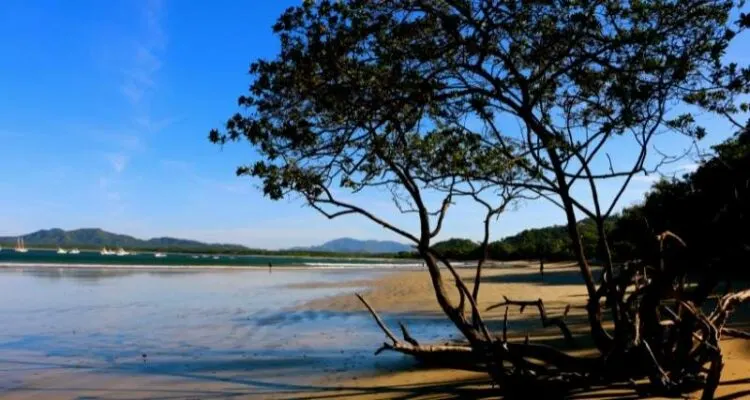 1. Flight from Liberia Airport to Tamarindo
There are airports at both locations: Liberia has Daniel Oduber Quirós International Airport (LIR), while Tamarindo has Tamarindo Airport (TNO.)
Read also: BEST THINGS TO DO IN TAMARINDO.
However, given the proximity of the two destinations, it is impossible to fly from Liberia Costa Rica Airport to Tamarindo as no airline services this route.
2. Bus from Liberia Airport to Tamarindo
La Pampa and Alfaro are two bus companies that offer transfers to Tamarindo from Liberia Airport. La Pampa comes directly from Liberia, while Alfaro is coming all the way from San Jose and passes by Liberia.
La Pampa provides frequent transportation from Liberia Airport to Tamarindo; Alfaro only has a few passings by during the day.
There are some pointers you have to keep in mind when considering taking the bus to Tamarindo.
First, the bus does not always stop at the airport. Therefore it is best if you walk to the main road and wait there.
Also, the bus that you may be hailing is non-air-conditioned, so it is better to anticipate such situations and dress comfortably.
The bus from Liberia to Tamarindo costs about $3 and will take about two hours of your time.
3. Shuttle from Liberia Airport to Tamarindo
From Liberia Airport, you can catch a Tamarindo shuttle bus which can either be shared or private.
If you don't mind waiting for other passengers going to the same destination and are traveling on your own, you can save a lot of money by opting for a shared Liberia to Tamarindo shuttle.
Shared shuttle companies will bring you from the Daniel Oduber Quiros International Airport LIR and Liberia Town to Tamarindo for the price of $30. Take note of the fixed departure timings that these transport services have when considering this option.
A private Liberia airport shuttle to Tamarindo, on the other hand, is perfect for those traveling in groups who would like to enjoy the convenience of having the minibus to themselves.
This option will also give you the liberty of choosing the departure time and the number of essential stops you make along the way.
If you plan on getting a private shuttle from Liberia airport to Tamarindo, the basic cost for a group of six and below is $95. An additional cost of $20 per person applies if you are more than six.
The total travel time to Tamarindo from Liberia Airport via shuttle is two hours.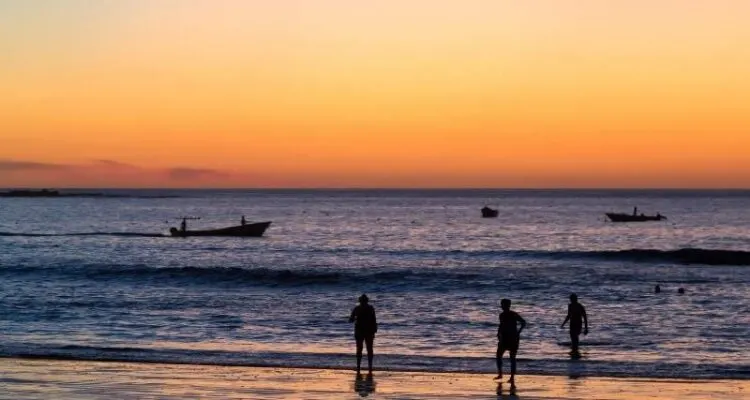 4. Taxi or Uber from Liberia Airport to Tamarindo
You can take a taxi from Liberia Airport to Tamarindo. This option is convenient, especially for those who do not want anything to do with reservations, cancellations, or delays.
Taking a taxi to Tamarindo from Liberia is just like having your own driver waiting for you at the airport and dropping you off at your final destination.
The cost to ride a taxi from Liberia to Tamarindo starts at $70. Just be sure to take an official taxi so that your ride is insured.
People called 'taxis piratas' will try to talk you into hiring their private vehicles instead, for a lower price than the official taxis.
Aside from the taxi, you can also take an Uber from Liberia Airport to Tamarindo. The company has been serving these locations actively since April of 2019. It is a good option because of its fixed pricing and the convenience of booking a ride using your smartphone.
Furthermore, Uber drivers are winning over the traveling public more and more in Costa Rica. While we do not have anything personal against taxi drivers who are just trying to earn, many of them have been known to take advantage of tourists regarding trip costs.
Uber saves you from such situations by being transparent about your fare from the moment you search for a driver.
5. Private Driver from Liberia Airport to Tamarindo
Enjoy the convenience of having your private driver waiting for you at the airport to take you straight to your hotel in Tamarindo.
This option is great, especially if you are arriving in Liberia very early in the morning or late at night and will have close to no public transportation available at that time.
Your hotel will charge you anywhere around $100 for this service.
6. Drive from Liberia Airport to Tamarindo
If you want to drive yourself from Liberia Airport to Tamarindo, Costa Rica, you have the option of renting a car and picking it up at the airport as you land.
This option is perfect for those who would like to take charge of their trip, leaving as they please and stopping by interesting places along the way. Furthermore, you can use the rented car to explore Tamarindo at your own pace.
The driving distance from Liberia, Costa Rica, to Tamarindo is 42 miles or 68 kilometers. Take Boulevard Aeropuerto and head towards Route 21. Turn right onto Route 155 until you reach the intersection going to Av. de las Palmas. Drive through Calle Central and to your Tamarindo destination.
Getting from Liberia to Tamarindo by driving takes about one hour and ten minutes of your time. This is one of the most time-efficient options when traveling between the two destinations.
The cost to rent a car for your Liberia to Tamarindo trip starts at $35.
I recommend the following websites to plan & book your trip to Italy