Thinking of traveling from Jaco to Manuel Antonio National Park? You can choose to ride a bus, go by shuttle or rent a car.
Going on a day trip to Manuel Antonio National Park from Jaco has become a popular activity for tourists and residents.
It's a rewarding experience to come to the other side of Puntarenas and explore nature, have fun with outdoor activities and just relax in the midst of the thick jungle.
Because of Jaco's proximity to Manuel Antonio National Park, several tour operators offer tour packages that will take you on a trip to see the park alongside other destinations that you will pass by.
If you are the type to go alone or are in pursuit of a spontaneous adventure with friends, try one of these recommended modes of transport.
How far is Jaco to Manuel Antonio National Park?
The distance between Jaco and Manuel Antonio National Park is about 43 miles or 73 kilometers.
How to get from Jaco to Manuel Antonio National Park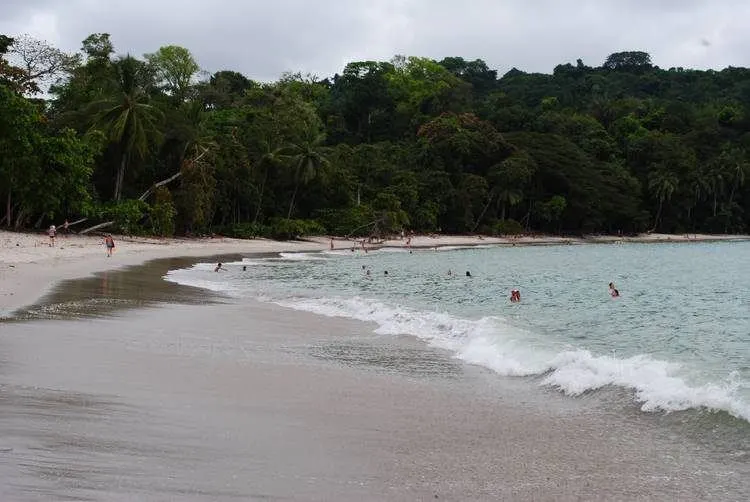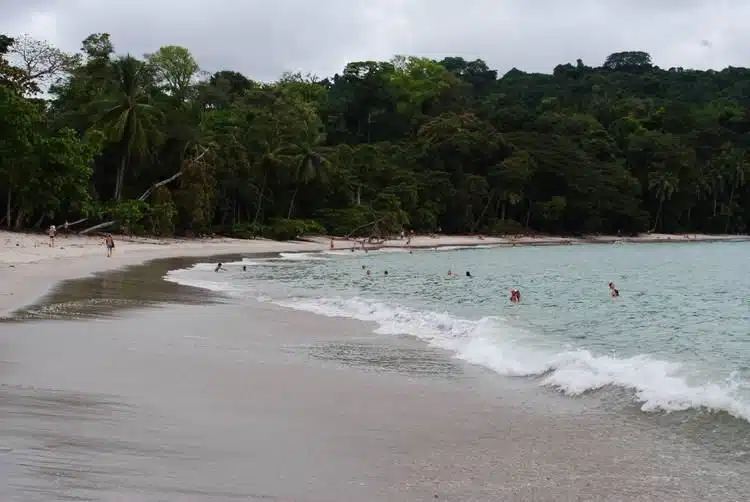 1. Ride a bus
To arrive from Jaco to Manuel Antonio via public transportation, you have to take two buses.
The first bus takes you from Jaco to Quepos; the next one will bring you from Quepos to Manuel Antonio National Park.
To catch the bus to Quepos, head towards the bus stop on the beachside nearest you.
If you want an exact location to wait on, look for the Best Western Hotel and you will find a bus stop for Quepos right across it.
It takes about two hours to reach Quepos from Jaco.
The cost for this leg is about 1300 colones. You can find the bus schedule of Jaco to Quepos online at the Transportes Quepos Puntarenas website.
Once you arrive at the Quepos bus station, look for the bus with a sign that indicates that its route is to Manuel Antonio National Park.
It will take about 30 minutes before you reach the park. The bus from Quepos to Manuel Antonio costs about 335 colones.
To ride a bus from Jaco to Manuel Antonio, will take two hours and thirty minutes without the waiting time and costs about 1635 colones.
2. Take a shuttle
If you don't like to switch buses and want to go straight from Jaco to Manuel Antonio, you can opt for a shuttle bus.
This option proves to be more time-efficient, with only about one hour and 15 minutes of travel time.
It is rather more costly, with one seat priced at $45.
However, as mentioned, it's the convenience of not needing to wait by the side of the road and transferring from one bus to another that truly makes this option worth your money.
If you are traveling as a group, you can opt to get the whole bus and make it private for $100 for a maximum of six passengers.
Higher rates apply for bigger groups. This option allows you to leave at your most convenient time, stop by interesting sites along the road and be with the same people you are traveling with.
Shuttle services coming from Manuel Antonio to Jaco Costa Rica are also available.
Tip: On GuateGo you can check all available transportation options from Jaco to Manuel Antonio. It is a reliable and easy-to-use platform where you can compare prices & schedules and make a booking online.
3. Rent a car
Drive your way from Jaco to Manuel Antonio by renting a car.
This option gives you the liberty to travel at your own pace and arrive at your most desired time, stopping by places that interest you and going for breaks in between.
You will have to take Carr. Pacifica Fernandez Oreamuno on Route 34.
In the end, take Route 235 until you reach Route 618. Follow the map going to Colina Monito Road.
Your drive from Jaco to Manuel Antonio National Park will take about one hour and 20 minutes, without factoring in your personal stops.
The price for a rental car in Jaco ranges from $41 to $72.
More Costa Rica Articles
The MANUEL ANTONIO NATIONAL PARK is one of the most biodiverse places on earth. However, there are more THINGS TO DO IN MANUEL ANTONIO.
To help you plan your trip I have also put together a list with THE BEST DAY TOURS IN MANUEL ANTONIO and a guide about HOW TO TRAVEL TO MANUEL ANTONIO FROM SAN JOSE.
I have lived and worked in Costa Rica for one year. While working for a local tour company in the capital city San José I traveled to all the BEST PLACES TO VISIT IN COSTA RICA.