How to Explore Vienna, Austria like a Local: Locals introduce their city.
In today's MYCITY interview Franziska from "nur mal kosten" introduces Vienna, Austria. Send an email to info[at]universal-traveller.com when you'd like to present your city.
NAME, Profession
FRANZISKA, Student
Please introduce yourself:
I'm Franziska, foodie, sports junkie, travel lover, and since June 2014, author of "nur mal kosten." I just came back to Vienna from my exchange semester in British Columbia, Canada.
My city:
Vienna, Austria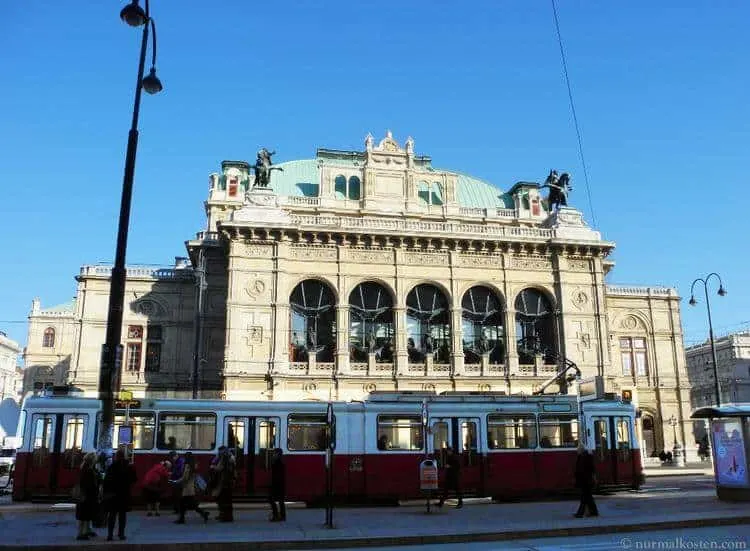 My favorite place to eat in Vienna:
Okay, as I couldn't decide, I've got three places for you; Neni for oriental food, Margarita for Italian food and Restaurant Sperl for Viennese food.
A typical dish of Vienna:
Of course, the famous Wiener Schnitzel with potato salad! Other than that, you should also definitely try "Frittatensuppe" (beef soup with pancake slices) and Altwiener Zwiebelrostbraten (steamed beef roast with fried or steamed onions). If you prefer sweet dishes, go get yourself some "Sachertorte" or "Mohr im Hemd."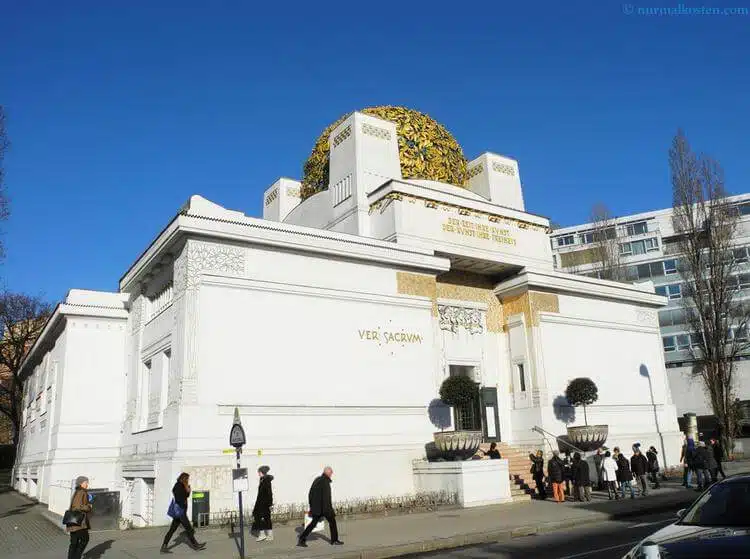 My favorite bar in Vienna:
The "Look bar" in the first district is nice to hang out with. Otherwise, I would recommend going to a pub-like Flannigan's, Charlie P's or Four Bells.
What about the Nightlife in Vienna?
I am a huge fan of U4, but Platzhirsch, Passage, or Volksgarten could also be to-go places depending on what you like. It might be interesting: even though the drinking age is 16, some clubs might have different rules – check that before you go there.
Things to do for free in Vienna:
Borrow a City Bike, visit one of Vienna's parks or the Prater, and go for a swim in the Alte Donau (Old Danube). In June, you can even attend Europe's biggest open-air festival – the Donauinselfest – for free!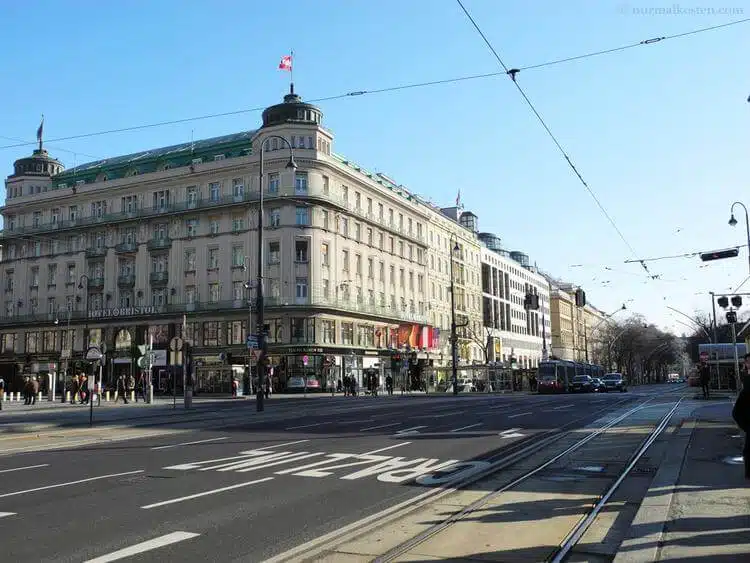 Keep away of:
Fiaker. Tourists seem to like them a lot, but it's costly, and in my opinion, you should save the money for a nice dinner or something more fun.
Best way to get around in Vienna:
Vienna has a pretty good public transport system, and I recommend using it. On weekends the underground operates the whole night, and during the weeknight, buses will bring you back to your hotel (or the next club).
Best place for first date in Vienna:
A Heuriger (Feuerwehr Wagner, Fuhrgassl-Huber) or a Viennese Café (e.g. Hawelka, Sperl,…).
Best place to meet locals in Vienna:
MQ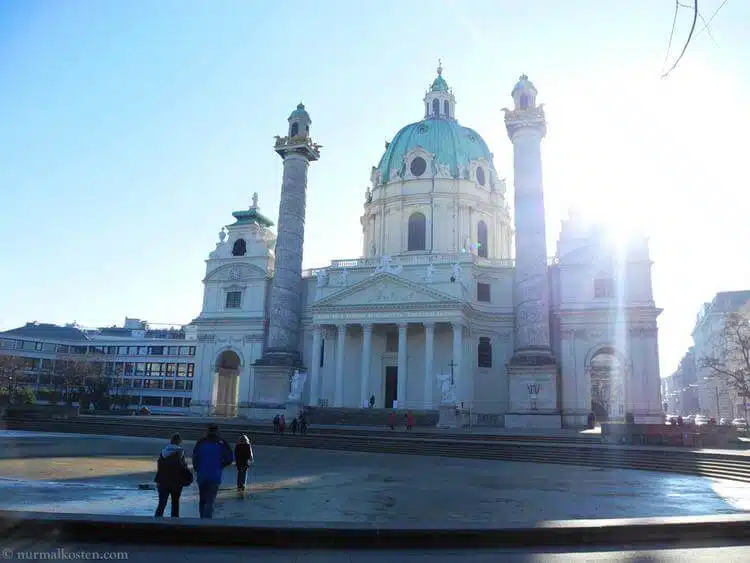 Best place to relax in Vienna:
Stadtpark, Burggarten, Prater Hauptallee, Donauinsel – Vienna offers a lot of possibilities to get away from everything.
Best spot to watch people in Vienna:
Check out the first district, especially at Kaertner Straße or Schwedenplatz. You can get a glimpse of very interesting people.
Where to stay in Vienna?
Even though I obviously haven't spent a night there, I recommend the "25 hours" hotel or the hotel "Daniel" as they seem really nice.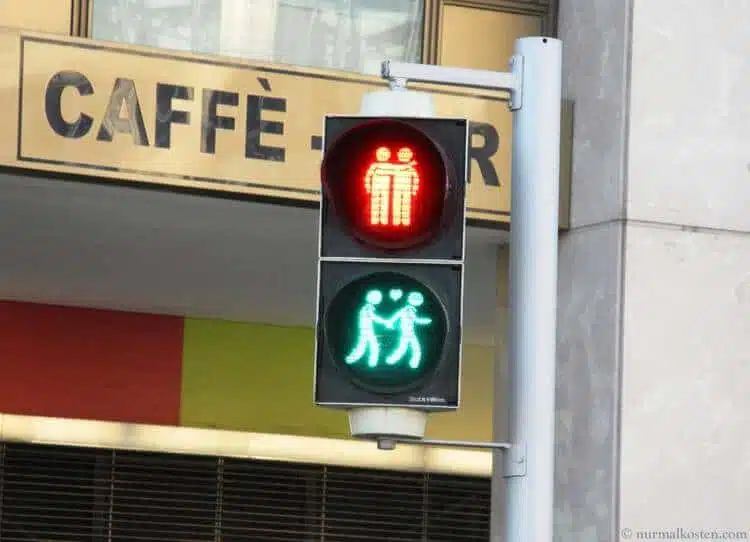 Five hot tips for enjoying Vienna:
1. If you go to Vienna during summer, go to the Prater. It's one of the best things to do in Vienna. The Viennese Giant Wheel is its most famous fare, but just walk around and try others too. If you get hungry, get a "Stelze" with cabbage salad at the "Schweizerhaus" and afterward you can take a stroll along the 4 km long "Prater Hauptallee" – a place where a lot of Viennese go to exercise or just get some fresh air.
2. If you stay in Vienna during winter, you have to drink punsch (punch) and eat "Kartoffelpuffer" (similar to hash browns) at one of Vienna's "Christkindelmaerkte." Avoid the one at Rathausplatz, which is only for tourists, and go to Maria-Theresien-Platz, Schoenbrunn, or (my favorite one) Karlsplatz.
3. Visit one of Vienna's markets – it doesn't have to be Naschmarkt (even if it is amazing ;-) ); there are also Brunnenmarkt, Yppenmarkt, Meislmarkt, and many others where you can experience that Vienna is a cultural melting pot.
4. Watch a play at Burgtheater. Vienna is within the most important (German) theatre cities, and the Burgtheater is just amazing.
5. Honestly, just walk around the city. Vienna has beautiful buildings everywhere, so you just need to pay attention to your surroundings.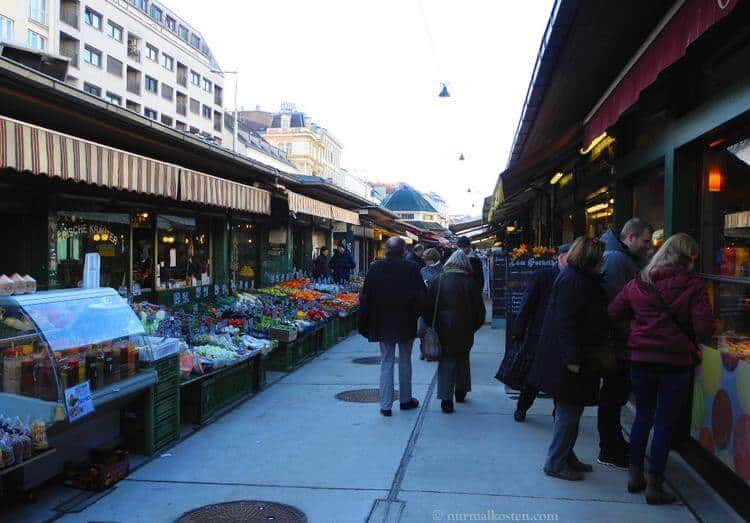 One thing you would like to change about Vienna?
Nothing – it's my home town, and I love it a lot.
Franziska lives in Vienna and shares her experiences on "nur mal kosten". She loves cooking, working out, traveling, skiing, and enjoying life with her loved ones. Follow her story on Facebook, Instagram, and Pinterest.
More Vienna Internet Resources:
Are you on Pinterest? Pin this!