How to Explore Sydney, Australia like a Local: Locals introduce their city.
In today's MYCITY interview Lyn from "The Travelling Lindfields" introduces Sydney, Australia. Send me an email when you'd like to present your city.
NAME, Profession
LYN LINDFIELD, Traveller and Blogger.
My city:
Sydney, Australia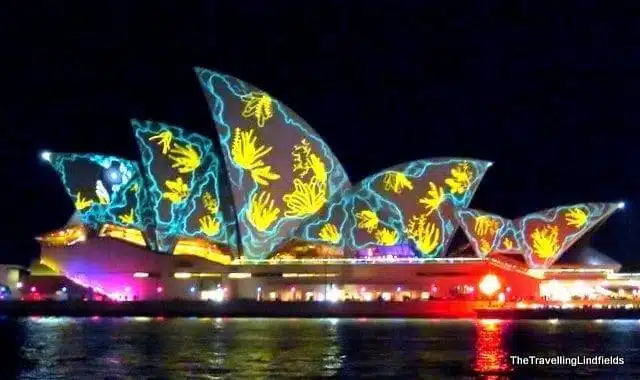 My favorite place to eat in Sydney:
Sydney has such a stunning harbor you can't go past a picnic on the harbor foreshores. One of the big department stores in the city, David Jones (Market St), has an excellent Food Hall.
Call in there, grab some cheese and antipasto, and head down to the harbor. The views are stunning everywhere, but the closest spot for a picnic in the Botanic Gardens.
If you want a flash restaurant, then try the Gunners Barracks at Georges Heights, Mosman. It has stunning harbor views and a brilliant chef.
A typical dish of Sydney:
Sydney is very much an international city, with a huge variety of different ethnic cuisines. The most typical Australian dish is probably the meat pie with tomato sauce, but it is something you eat at the beach or in a park, not in a restaurant.
Anything from the sea would qualify as a typical dish, especially oysters – Sydney Rock oysters. If you don't want to pay a small fortune for them, buy them at the Sydney Fish Markets and sit outside on the picnic tables but be prepared to fight off the sea-gulls.
My favorite bar in Sydney:
The Opera Bar at the Opera House is pretty swish, but you can't go past the Coogee Bay Hotel to enjoy a pub lunch outside.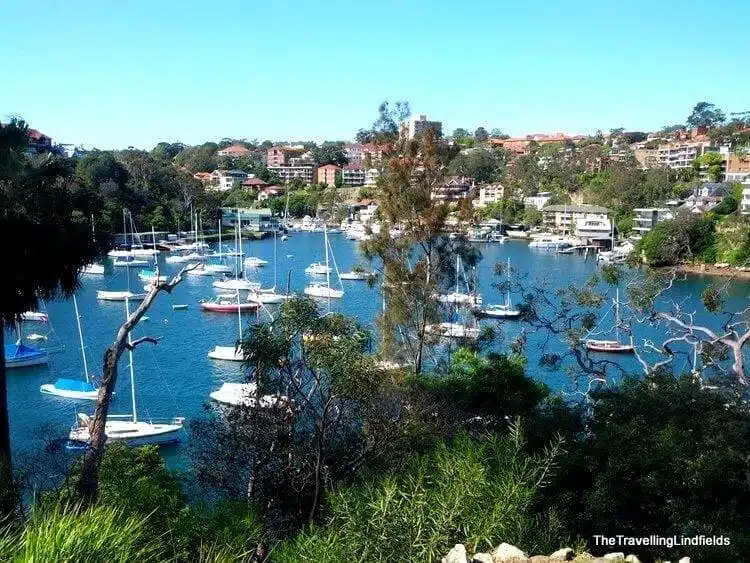 What about the Nightlife in Sydney?
The Ivy Bar in the CBD is very popular, or head down to The Rocks near Circular Quay, where you will find a myriad of small bars, restaurants, and pubs.
Things to do for free in Sydney:
Sydney is probably one of the best city's in the world when it comes to doing things for free. We have miles and miles of fantastic beaches, beautiful parks, and wonderful harbor walks.
One of the best things to do for free is to walk around the foreshores of Sydney Harbour. There are harbor walks starting from many different points, but the easiest is to begin at Circular Quay in the city and walk in either direction.
Just keep following the harbor shoreline, and you can't go wrong.
Keep away of:
Be wary of the sun. It is very strong here. If you want to spend time at the beach, make sure you have sunscreen and apply it liberally. Sunburnt tourists are, sadly, a common sight.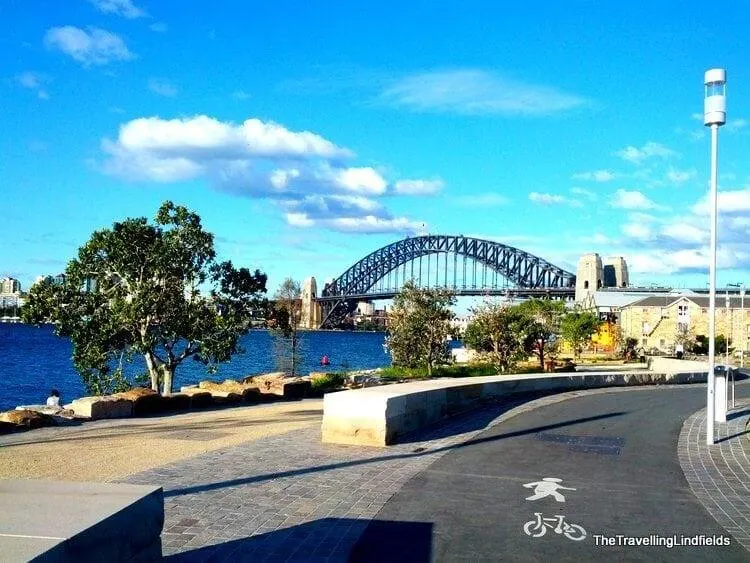 Best way to get around in Sydney:
Without a doubt, the best way to get around is by ferry – that way; you get great harbor views and transport. Sydney's rail network is also reasonably good. Just make sure you check the timetable since the trains don't run as often as they do in other large cities. You can check timetables online at www.transportnsw.info.
Best place for first date in Sydney:
A picnic by the harbor or in the Botanic Gardens. Often, there are fireworks down at Darling Harbour on Saturday nights, which you can see from any of the waterfront restaurants or take the ferry to Watson's Bay for fish and chips.
Best place to meet locals in Sydney:
Any bars or pubs around town, but if you want an adventure with locals, join the 'Bold & Beautiful Swim Squad' any morning at Manly Life Saving Club for a 7 am harbor swim to Shelly Beach.
Best place to relax in Sydney:
At the beach or one of the Sydney rock pools.
Best spot to watch people in Sydney:
The famous Bondi Beach is touristy, but it's still worth seeing. Balmoral is a harbor beach, so there are no waves, but it is lovely and great for people watching or taking the Manly Ferry across to Manly. You'll find lots of cafes as well as sand, water, and sun.
Where to stay in Sydney?
Darling Harbour is next to the city, within a few minutes walk, and has a great range of accommodation ranging from backpacker hostels to five-star hotels.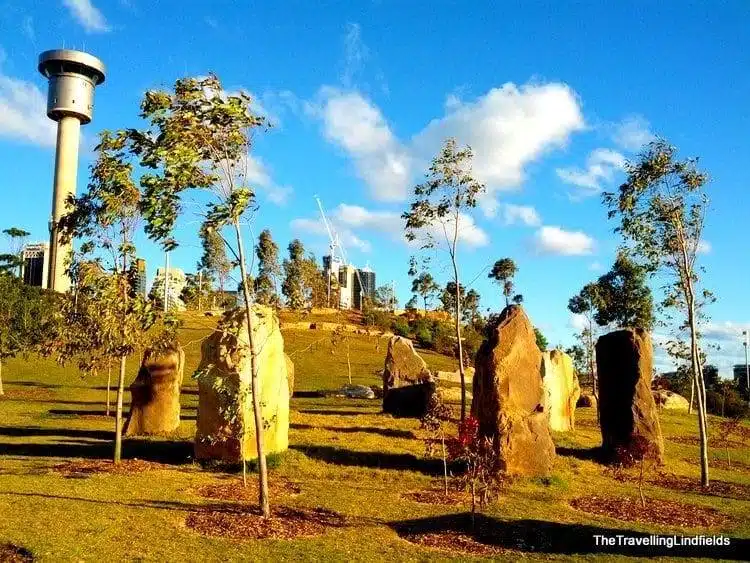 Five hot tips for enjoying Sydney:
1. Explore Sydney Harbour on foot. There are harbor foreshore paths everywhere. One of the best and newest is the shared cycleway and footpath around Barangaroo. You can read about it here.
2. Catch a ferry. It doesn't really matter where the ferry is going; just get out on the water.
3. Walk or cycle across the Harbour Bridge. The eastern side of the bridge has a footpath with great views of the Opera House. The western side has a cycleway with views of the inner harbor.
4. Visit during the Vivid Sydney Festival. Vivid Sydney is a light festival that runs from late May to early June. It is just brilliant. See some photos from last year here.
5. Hire a car and drive along the northern beaches, stopping in at as many as you have time for, then have lunch in the sunshine at the Newport Alms Hotel – check that the renovations to their Terrace Restuarant have been completed.
One thing you would like to change about Sydney?
The crowds: Sydney is a fabulous city, but word has got out. Public events like the New Year's Eve Fireworks are really crowded.
Find here the most epic and unique things to do in Australia.
David and Lyn live in Sydney and write The Travelling Lindfields travel blog. They like road tripping, cycling, and dipping their toes in history and culture. Come traveling with them, and they'll show you how it's done. Find them on Facebook, Twitter, and Pinterest.
Are you on Pinterest? Pin this!