How to Explore Regina, Canada like a Local: Locals introduce their city.
In today's MYCITY interview, Kenton from "Kenton de Jong Travel" introduces Regina, Canada. Send an email to info[at]universal-traveller.com when you'd like to present your city.
NAME, Profession
Kenton de Jong, Multimedia Developer/Freelance Blogger
Please introduce yourself:
My name is Kenton de Jong, and I'm a 23-year-old from Canada. Last December, I started Kenton de Jong Travel to share my then-recent trip to Japan with my friends and family, but my blog received a lot more traffic than I anticipated. Since then, it's been a rollercoaster that had ultimately landed me being published on my Regina Tourism website, as well as being featured on Tourism Saskatchewan.
Related Posts:
My city:
Regina, Saskatchewan, Canada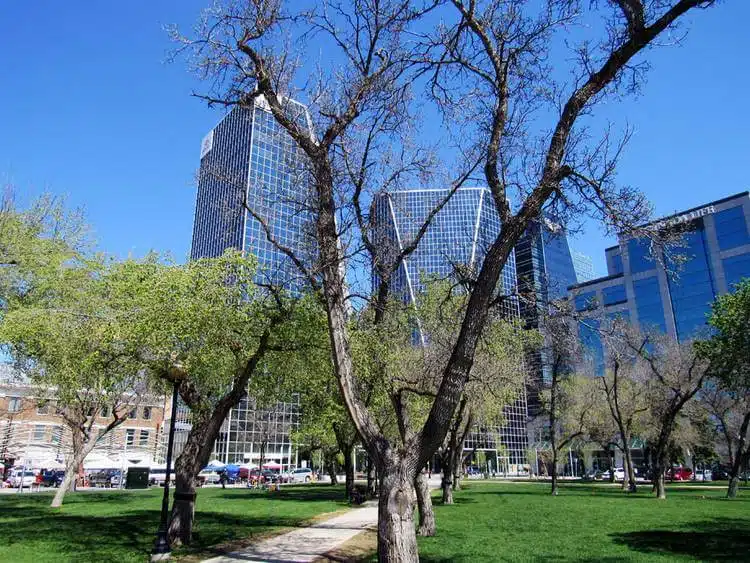 My favorite place to eat in Regina:
Beer Brothers Brewery, but there are dozens of other places of equal caliber!
A typical dish of Regina:
I always get the cheeseburger poutine and cola, but they have a wide selection of beers. I don't drink alcohol, but a typical dish would definitely include one of their city famous beers.
My favorite bar in Regina:
Beer Brothers, of course, but if I had to pick a different one, I'd say the Knotted Thistle or the Capitol Jazz and Tapas Bar.
What about the Nightlife in Regina?
For the past 20 years, Regina's nightlife has suffered, especially downtown after the close of the theatres. However, a massive effort has undergone downtown to revitalize the area, and dozens of new bars, clubs, and restaurants have popped up. The strip on Dewdney Ave has a lot of clubs. Still, once you actually get into downtown, you get to some of the fancier restaurants, like Malt City, the Copper Kettle, O'Hanlon's, Tastes of Tuscany, The Chopped Leaf, The Fat Badger, Flip, Victoria's Tavern, and countless more!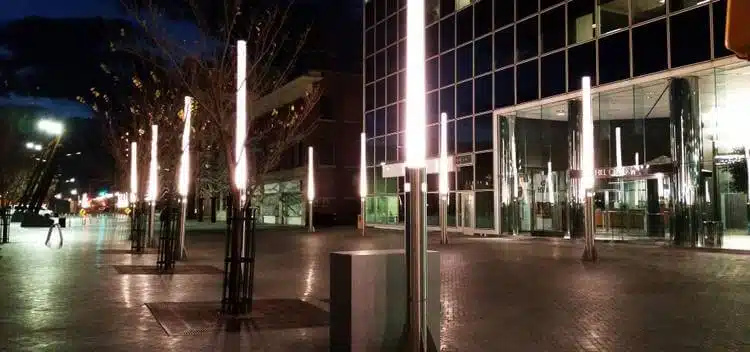 Things to do for free in Regina:
Spending time in Wascana Park can be free, and since it's 3 times larger than New York's Central Park, there's always a lot to do there! You can also get a tour of the Legislature, visit Government House, go to the Royal Saskatchewan Museum, or see the tour of the remains of Union Station under Casino Regina. You can always visit several of the art galleries around the city. There is also frequent live entertainment in the City Square Plaza if you want to sit downtown and absorb the sights and sounds of the city.
Keep away of:
All cities have rough areas, and unfortunately, Regina has one just north of the downtown area infamously known across Canada as "Canada's Worst Neighborhood," thanks to MacLean's Magazine 2007 article. North Central is getting better as the years pass, as crime falls and more effort is being made to clean up the area. Sadly, more is still needed to be done, and walking in the area after dark is not recommended.
Best way to get around in Regina:
That depends on what you like to do. Driving is prevalent, but public transit is also very effective. If you're an outdoorsy person, you're welcome to take the Bike Path, which connects to all corners of the city. The Bike Path is part of a national bike path that spans the country's length, so you can arrive at other cities via it, too (although it would take a while to bike that far).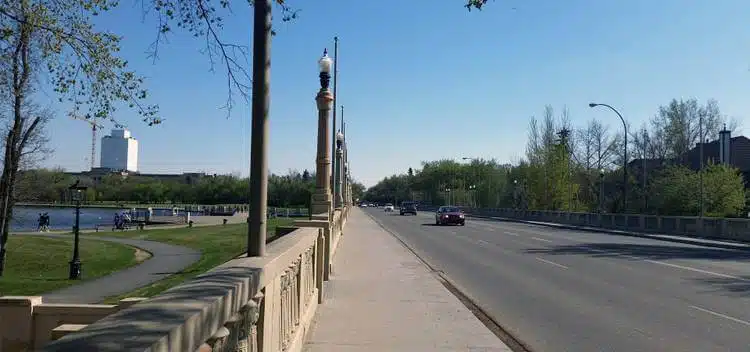 Best place for first date in Regina:
The Cinema Under the Stars happens every Wednesday between July and August in Victoria Park in the summer. You could also grab a hot dog and stroll Scarth Street to the City Square Plaza and then through Victoria Park. You could swing by the artsy Cathedral Area and see quirky New Age shops and some of Regina's best architecture. If you're adventurous, you could also rent a canoe and go canoeing in Wascana Park.
In the winter, you could go skating on a rink in Victoria Park, go ice fishing on Wascana Lake, or go for a sleigh ride through Wascana Park.
Best place to meet locals in Regina:
It would either be the Cathedral Arts Festival, the Farmers Market, or any fairs or concerts around the city.
Best place to relax in Regina:
Wascana Park is the first place that comes to mind, but there are dozens of pristine parks throughout the city, along with waterfalls, bridges, and creeks.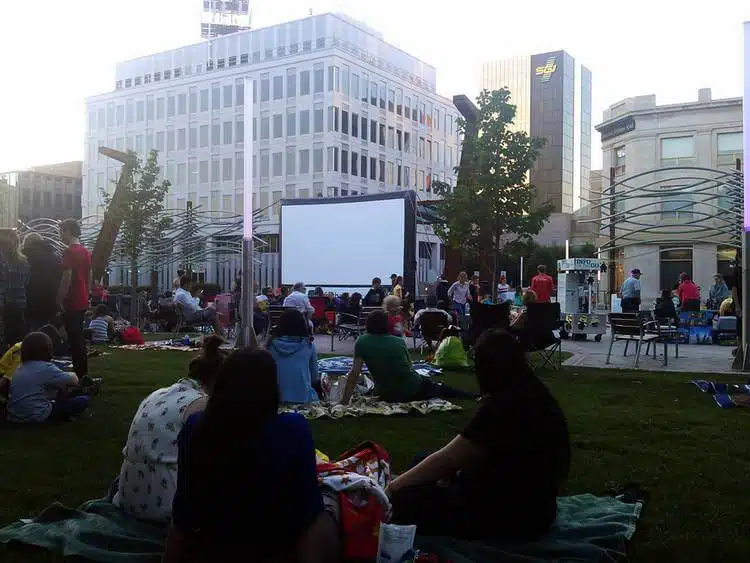 Best spot to watch people in Regina:
Either downtown in Victoria Park, Wascana Park, or at the Regina International Airport.
Where to stay in Regina?
The best hotel would be the Radisson Plaza Hotel, commonly called Hotel Saskatchewan. This massive hotel was built by the Canadian Pacific Railway in 1927 in cross country effort to build luxury hotels and promote tourism. If that isn't your thing, you could also rent out one of the AirBnb suites that dot the city, some of which are on the upper floors of Scarth Street mall, right in the heart of downtown.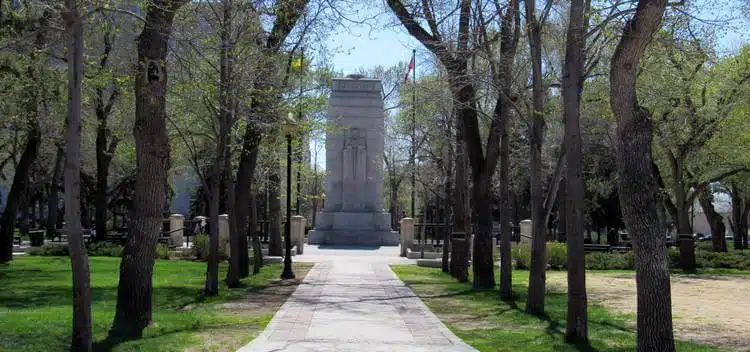 Five hot tips for enjoying Regina:
Come during the summer, from April to September. Winter can be very nasty.
If you don't want pub food, Regina has a fantastic Italian, African, Indian and Asian food scene, so feel free to experiment!
There's always something quirky happening around the city in the summer, so be sure to drop by the city website so you don't miss anything
One of the best things to do in the summer is grab a slice of pizza at the Tumbler's truck outside the Saskatchewan Legislature and watch the boats go by on the lake.
Being the heart of "Rider Nation", a fan base around the Saskatchewan Roughriders, it would be very much worth your time to drop by a game, check out the tailgate and go to the after party. The city shuts down on Game Days, so if you aren't at the game, you're missing out on something that makes Regina, Regina!
One thing you would like to change about Regina?
The bus system is getting better, but it still has a way to go. Always give yourself time to catch the next bus if your bus is running late or doesn't show up. I would say public transit, in general, is the biggest flaw in enjoying the city.
Kenton de Jong is a 23-year-old Canadian with love for technology and traveling. After taking a year off school, Kenton traveled to Europe to learn about web and software development. Returning home, he always had a dream of starting his own travel blog but didn't know-how. Frustrated with the blogging options available at the time, he was inspired to go back to school and learn web development to create his own blog. It would take years for this dream to come into reality, during which he nevertheless continued traveling. Finally, on December 5th, 2014, after four long years, he launched his blog "Kenton de Jong Travel" and had raving success. He has since begun considering a new career as a travel agent, full-time freelance blogger, or social studies teacher. Because of his love for knowledge, unquenchable thirst for history, and desire to see the world, you'll want to keep an eye on his travels as he is just getting started! Follow him on facebook, twitter and instagram.
Are you on Pinterest? Pin this!