How to Explore Ras Al Khaimah, United Arab Emirates like a Local: Locals introduce their city.
In today's MYCITY interview Jana from "Janas Reisefieber" introduces Ras Al Khaimah, United Arab Emirates. Send me an email when you'd like to present your city.
NAME, Profession
JANA KROK, LL.M., Legal Consultant
Please introduce yourself:
I am a 30 years old German jurist. I love traveling, and I take every chance I can to discover a new country, its inhabitants, and its culture. One year ago, I moved to Ras Al Khaimah, UAE, to work as a Legal Consultant at the Strohal Legal Group, the only international Austrian law firm in Ras Al Khaimah. I support my mostly German-speaking clients to set up their own company in Ras Al Khaimah and advise in company law, labor law, and international taxation. I write about my travel experiences and my life as an expatriate in Ras Al Khaimah on my travel blog Janas Reisefieber.
My city:
Ras Al Khaimah, UAE.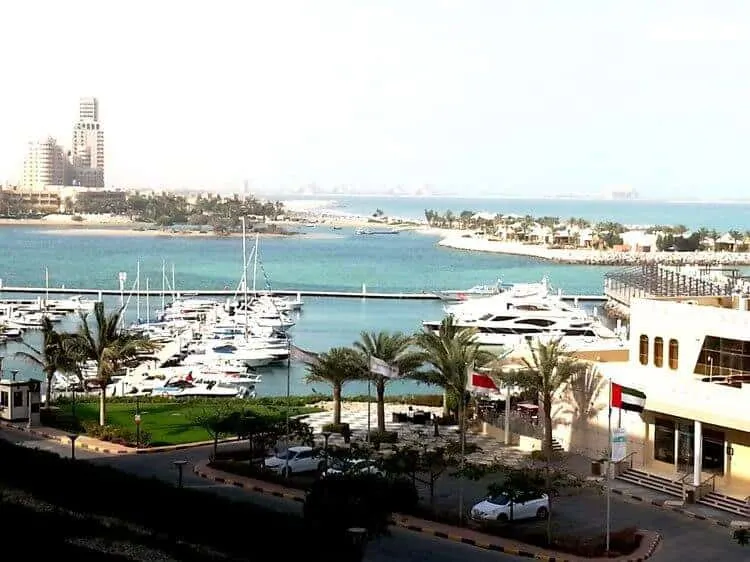 My favorite place to eat in Ras Al Khaimah:
Chili's, an American Tex-Mex restaurant with giant burgers, amazing fajitas, favorite triple dippers, and free-refilled drinks. The best place to have a relaxing evening with good friends.
A typical dish of Ras Al Khaimah:
Shawarma, a sandwich with a fresh and spicy lamp or chicken meat and salad, is available everywhere and perfect for a fast lunch.
My favorite bar in Ras Al Khaimah:
Belgian Beer Café, a bar with various kinds of fresh drafted Belgian beers.
What about the Nightlife in Ras Al Khaimah?
Meet friends in one of the various restaurants in Ras Al Khaimah, join the Belgian Beer Café or the English Pub for a cold drink or go shopping all night long in one of the malls.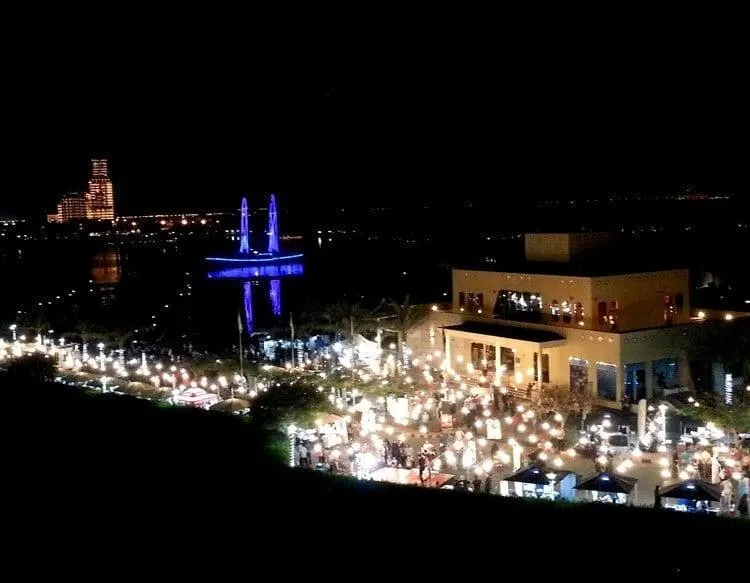 Things to do for free in Ras Al Khaimah:
Make your own barbeque in the middle of the desert—an amazing experience.
Keep away of:
Cover up and show respect for the religion and culture. Short clothes are ok, but try to cover your shoulders and knees in public.
Best way to get around in Ras Al Khaimah:
Here is no public transportation available in Ras Al Khaimah. Therefore, rent your own car from one of the rental car offices or go by taxi. It is not that expensive.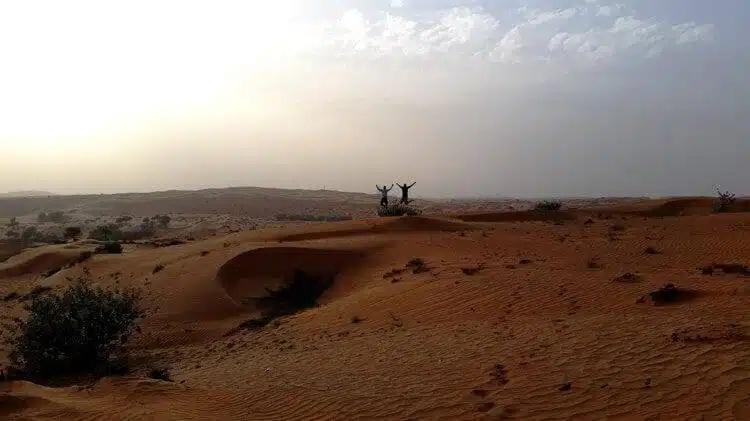 Best place for first date in Ras Al Khaimah:
Enjoy a romantic dinner at the Basilico Restaurant at Cove Rotana. The food is delicious, and the view over the sea is wonderful. You will fall in love.
Best place to meet locals in Ras Al Khaimah:
You can meet locals everywhere in Ras Al Khaimah, especially at the big shopping malls at the weekend. Totally crowded.
Best place to relax in Ras Al Khaimah:
The sea is all around you. So sit at one of the nice beaches, listen to the waves, and relax.
Best spot to watch people in Ras Al Khaimah:
The food court of the big malls. Just enjoy watching all the locals, ex-pats from different countries and of course, the tourists. I am sure you can spot most of the tourists at first glance.
Where to stay in Ras Al Khaimah?
The most luxurious hotel is the Waldorf Astoria, and it is really worth the money. Another amazing hotel is the Cove Rotana with all its nice lagoon villas. There are also several all-inclusive hotels like the Rixos Bab Al Bahr and the DoubleTree by Hilton Resort at Spa Majan Island. You will have a lot of fun there.
Five hot tips for enjoying Ras Al Khaimah:
Try the Grand Restaurant in Al Jazeera. I love the vegetable masala there. It's a simple restaurant, but the food is tasty and very cheap.
The fresh made juices, you can buy everywhere, are the best refreshment in hot summer days.
If you go to the cinema to see a movie, don't forget to bring a jacket or a scarf. It is freezing there.
Explore the nature around you and go up to the Hajar Mountains or spend an unforgettable evening in the dessert and watch the sun go down.
Don't forget to bring your sun milk und really use it. The sun is always stronger than expected.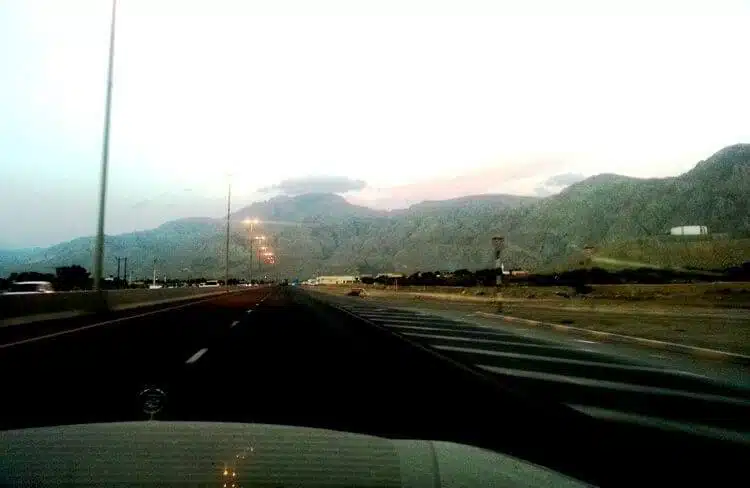 One thing you would like to change about Ras Al Khaimah?
Ras Al Khaimah is a growing emirate. I would not change anything, but there will be many changes in the near future—hopefully just good ones.
I am Jana, and I am an expatriate living and working in Ras Al Khaimah, UAE. Find out more about my daily adventures as an ex-pat and visit my travel blog Janas Reisefieber or join me on Facebook.
Are you on Pinterest? Pin this!