How to Explore Ottawa, Canada like a Local: Locals introduce their city.
In today's MYCITY interview Jill from "AdventureJ" introduces Ottawa, Canada. Send an email to info[at]universal-traveller.com when you'd like to present your city.
NAME, Profession
JILL NAPRSTEK, full-time Paramedic, a part-time travel blogger.
Please introduce yourself:
Hi, I'm Jill from the adventure travel blog, AdventureJ! I'm a 30-something Canadian girl seeking adventure both at home and abroad. Some of my past adventures have lead me to rappel down waterfalls in Costa Rica, ice climb on Europe's largest glacier in Iceland, ride a camel into the Thar desert in India, snowboard paraglide off the top of a mountain in western Canada, and try bamboo rafting in Thailand.
While I do love to travel, my home city of Ottawa is a pretty fantastic place to be based. Ottawa is the capital city of Canada and is such a mix of cultures; there's always something new and exciting happening!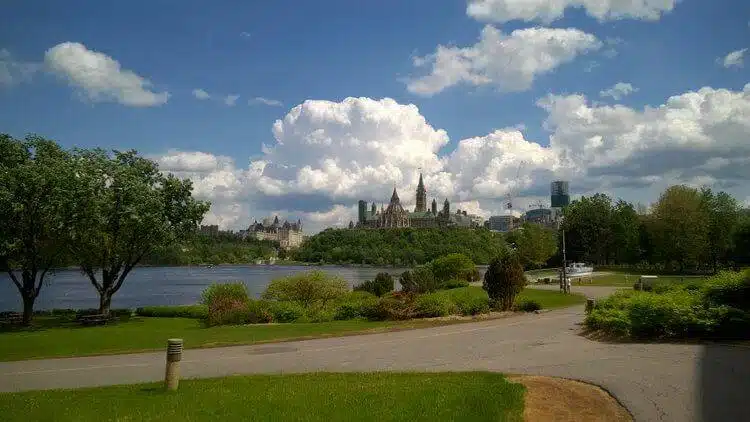 My city:
Ottawa, Canada
Related Posts:
My favorite place to eat in Ottawa:
Oh, this is a tough one as there are so many great places! It all depends on what I'm in the mood for. I love Stone Faced Dolly's for brunch, and I'm always up for an Indian lunch buffet at Haveli's. Evo's serves up amazing Greek food for dinner, and I live close to my favorite Thai restaurant, Pookies.
A typical dish of Ottawa:
I have to say I don't think that there is a typical dish in Ottawa as the city is such a blend of cultures and ethnicities. If you want to try something Canadian, you really have to get poutine. Many places serve this, but if you want all the options, Smoke's Poutinery downtown is the place to go. If you're looking for something sweet, definitely get a Beaver Tail!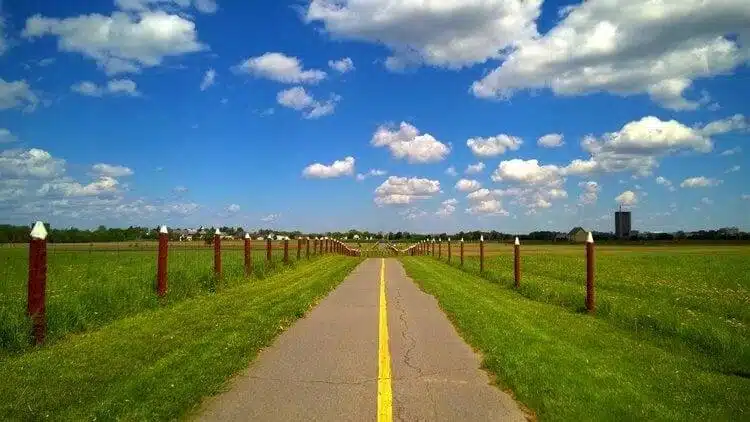 My favorite bar in Ottawa:
I love going out to the Heart & Crown in the Irish Village (located in the Byward Market downtown). It's a collection of 3 bars, all attached, each with its own ambiance. Every Friday and Saturday night, they have a live band playing great music you can dance to. I like that it is more laid back than a nightclub (it's a pub) and the people who go there are such a mix of ages and backgrounds. Both tourists and locals frequent here!
What about the Nightlife in Ottawa?
I have to confess that I don't really take part in the nightlife much anymore. But that being said, there is lots of nightlife in the Byward Market, and on nearby Elgin St., Ottawa has such a mix that you can find pretty much whatever you're looking for.
Things to do for free in Ottawa:
Walk along the Rideau Canal and visit the locks; Explore Dows Lake and the beautiful Arboritum, especially in the spring when the world-famous Tulip Festival is happening. You can visit the Canadian Parliament and walk around the grounds for amazing views of the Ottawa River. I love to go hiking in the nearby Gatineau Park located across the river in Quebec. Go for a run or a bike along the beautiful Ottawa River Parkway or spend the day at one of the 4 city beaches.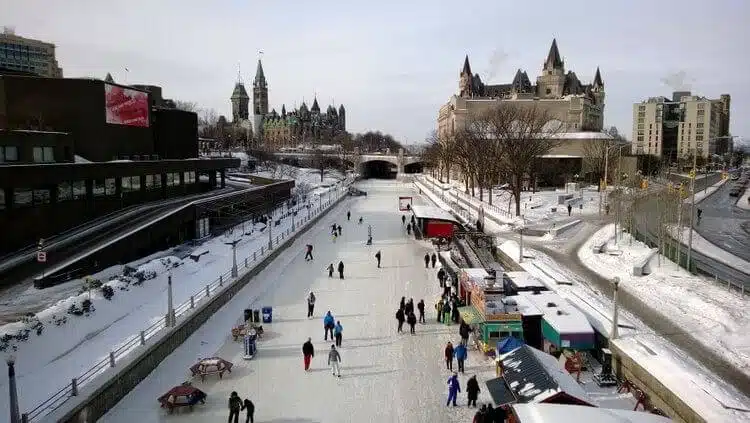 Keep away of:
Honestly, I can't think of anything to put here! There are, of course, certain areas of the city you want to avoid walking around alone at night but really use common sense.
Best way to get around in Ottawa:
Suppose you're downtown, by foot or bike. Ottawa is a fairly small city by international standards, and it really doesn't take long to get around. Also, Ottawa has an incredible network of bike paths that will take you pretty much anywhere. If you're traveling a bit further or don't want to bike, you can take a bus or Uber, which is very big right now in Ottawa.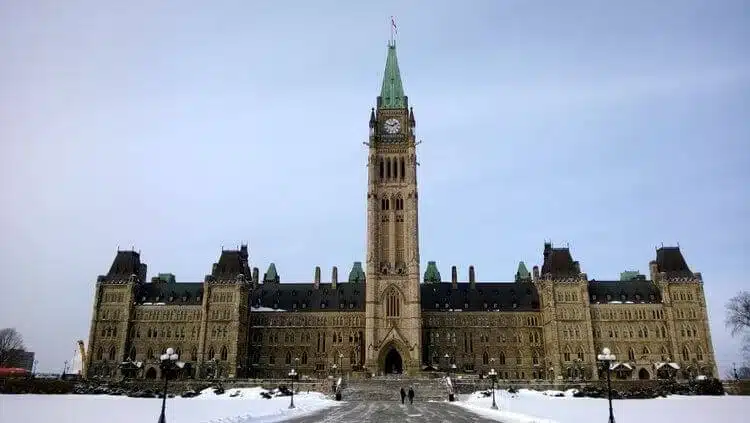 Best place for first date in Ottawa:
Hmmm… I guess that depends on what your interests are! For our first date, my boyfriend and I went skating on the Rideau Canal (obviously in the winter, and this is the world's largest skating rink!), and then we had dinner at one of the restaurants at Dows Lake, overlooking the frozen lake.
Best place to meet locals in Ottawa:
Oh, we're everywhere!
Best place to relax in Ottawa:
Le Nordik Spa is located across the river in Chelsea, Quebec. It's a bit expensive, so if the price is an issue, head to a green space/park by the river or the canal and spread out a blanket on the grass. This is a popular thing to do on those beautiful summer days.
Best spot to watch people in Ottawa:
Any patio in the Byward Market.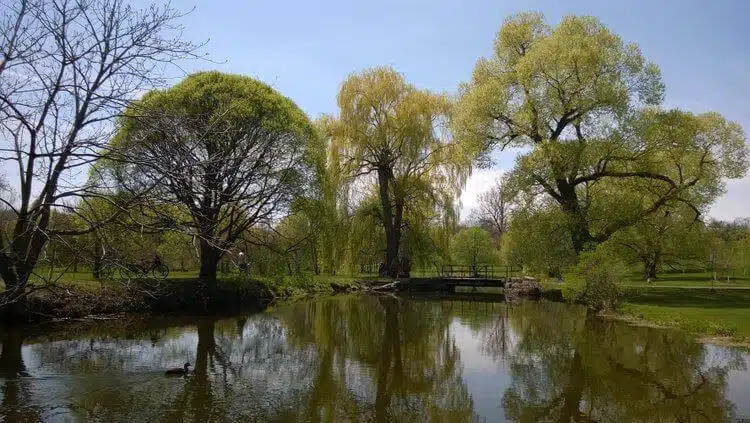 Where to stay in Ottawa?
Well, I can't comment too much on this as I stay at my house! But for a first-time visitor, I'd advise staying anywhere downtown for convenience. If you have the cash, stay at Fairmount Chateau Laurier, the castle-like hotel located right beside the Canadian Parliament, the Rideau Canal, and in the heart of downtown.
Five hot tips for enjoying Ottawa:
Get outside and explore the city on foot.

Ottawa hosts A LOT of festivals, more than most other Canadian cities (especially in the summer), so be sure to look into what's happening when your visiting.

I love the Museum of Nature and their large collection of dinosaurs!

Go across the Ottawa River to Quebec (walking distance from downtown or take the water taxi) and spend a day at the Canadian Museum of History. It's a stunning building from the outside and they have amazing displays inside as well as an IMAX theatre.

Wander the Sparks St Mall and grab a drink on one of their patios for great people watching.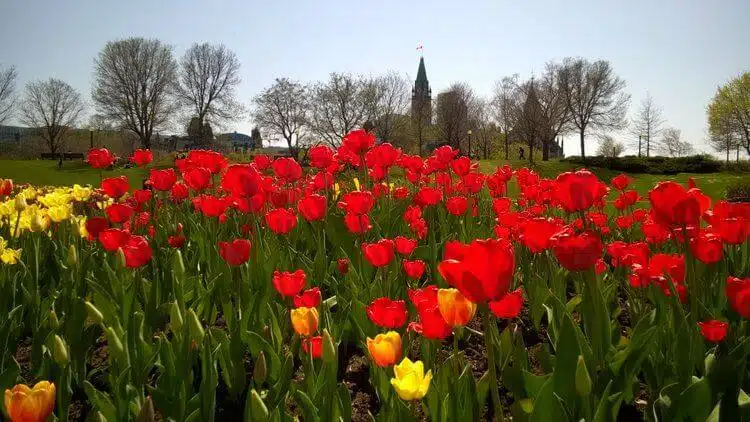 One thing you would like to change about Ottawa?
Better public transportation. As with many typical Canadian cities, my city is pretty spread out, and most people choose to drive everywhere. This doesn't help if you're in town visiting and without a car! But Ottawa is working on this as they are currently putting in a new light rail system. You can get almost anywhere with the buses, but if you're traveling to the other end of the city, it might take you a while.
Born with wanderlust in her veins, undoubtedly inherited from her Czech ex-pat dad and Canadian backpacking mom, Jill first began traveling the world at the age of 16 when she went overseas to visit family in the Czech Republic. After that, the travel bug had a firm hold on her as she continues to traverse the globe today, searching for adventure and new experiences. To stay connected with the travel community, she started her own adventure travel blog called AdventureJ, where she shares her travel tales and tips with other like-minded souls. Connect with her through Facebook, Instagram, Twitter, and Pinterest.
Are you on Pinterest? Pin this!