How to Explore Milan, Italy like a Local: Locals introduce their city.
In today's MYCITY interview Margherita from "The Crowded Planet" introduces Milan, Italy. Send an email to info[at]universal-traveller.com when you'd like to present your city.
NAME, Profession
MARGHERITA, travel blogger and copywriter!
Please introduce yourself:
Hi! My name is Margherita. I have lived away from Milan for several years, but I moved back in 2010. I'm now a digital nomad, but when I'm not traveling, you'll find me in Milan catching up with friends and family!
Here are some things I like (in no particular order) – cats, mountains, hiking, street food, sleeping, coffee, climbing, trains, and running! Ah, did I say cats?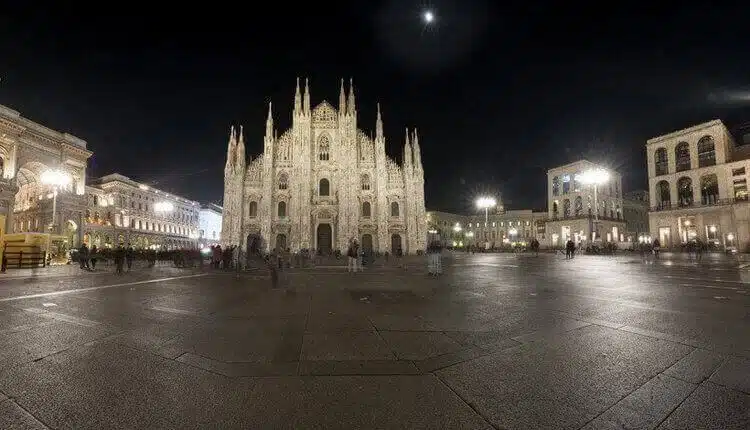 My city:
Milan is awesome! It's one of the coolest places in Italy – first of all because there are many things to do in Milan and you won't get bored, and also there aren't so many tourists!
My favorite place to eat in Milan:
Can I mention two places? One is L'Albero Fiorito, a trattoria that looks out of the 1960s, and La Taverna, where they make the best pizza ever!
I assume most people who visit Milan will want to try Italian food, but there are also many wonderful Chinese and Japanese restaurants in Milan.
A typical dish of Milan:
Milan's signature dish is Risotto Alla Milanese with saffron. Sadly, I can't recommend anywhere to eat it because I make a really nice one, so I never go out to eat it!
My favorite bar in Milan:
I love beer, so my favorite bar would have to be a brewery – and Milan happens to have the best brewery in the world!
Birrificio Lambrate is in two locations, both in the Lambrate neighborhood where I live. My favorite brews are Gaina (IPA) and Ghisa (stout).
Other popular Italian drinks are Aperol Spritz, Amaretto or Fernet.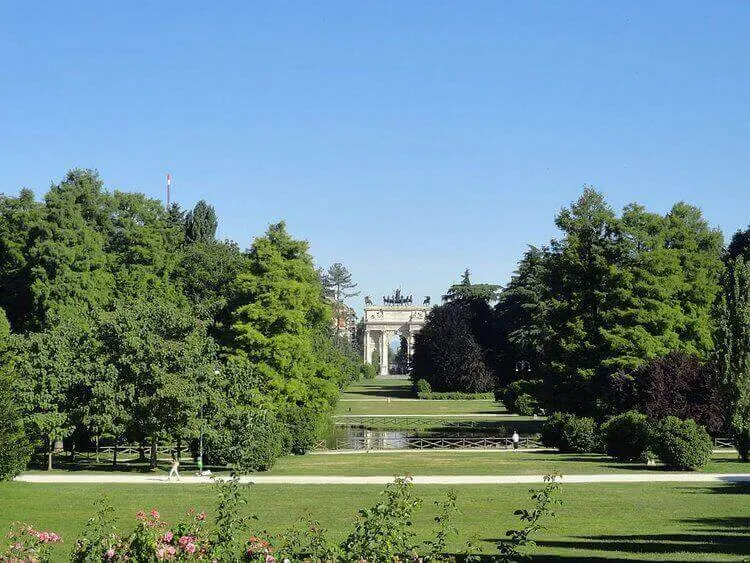 What about the Nightlife in Milan?
The coolest place to go out at night in Milan is the Navigli area. It's very picturesque – the Navigli are two artificial canals lined with alfresco bars, restaurants, and cute shops.
There are also many clubs and many gelati shops – it's fun to walk around with an ice cream in summer or get a drink and sit by the canal!
Things to do for free in Milan:
Not many people know Milan has wonderful parks! One of the best is Parco Sempione, which is also a cool destination for architecture lovers as it houses lots of different buildings from the 20th century.
Click here for a One day in Milan itinerary.
Keep away of:
The city center on Saturday and Sunday afternoons! There are many people just strolling around and shopping. On the other hand, though, it's great for people-watching!
Best way to get around in Milan:
Public transport in Milan is great! You don't need to drive or take taxis or UBER – buy a €1.50 ticket, and you'll be able to move on buses and trams for 90 minutes. Or you can also take the metro, but you'll miss out on the views!
Best place for first date in Milan:
I love a Japanese restaurant called Sol Levante for lunch, followed by a walk around the Porta Venezia Public Gardens.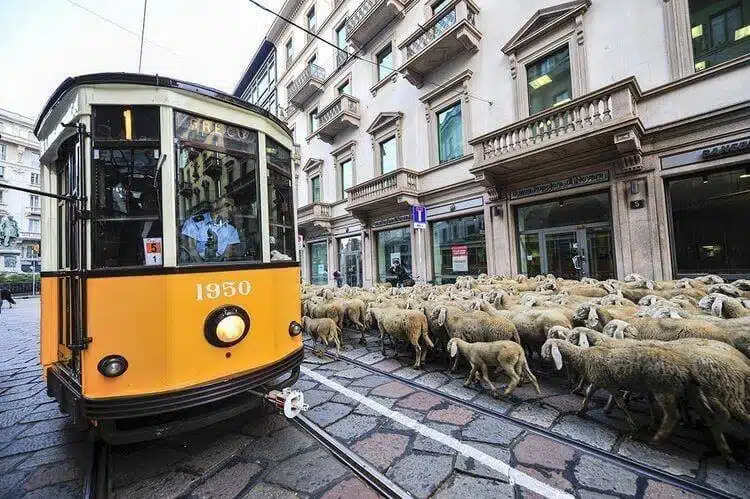 Best place to meet locals in Milan:
Go to a street market! There are markets every day except Sunday all over the city, and they're a great option if you want to go shopping for clothes or food – or both! My favorite is the Viale Papiniano market on Tuesday and Saturday.
Best place to relax in Milan:
I love QC Termemilano, a wonderful SPA in the center of the city, inspired by the thermal baths of Ancient Rome. For a quirky Milano touch, there's even a sauna in a vintage tram!
Best spot to watch people in Milan:
Colonne di San Lorenzo in the evening! It's a popular place for people to meet, share a drink, play music and watch the world go by, especially in summer!
Where to stay in Milan?
As it's my hometown, I had never stayed at hotels in Milan until a few months ago – now I collaborate with a UK newspaper as a hotel reviewer, so I've been to many!
Ostello Bello Grande and Babila Hostel are great examples of 'luxury hostels', Eco Hotel Residenza and Starhotel e.c.ho are two of my favorite eco-friendly properties, and for a touch of luxury, I love the Westin Palace!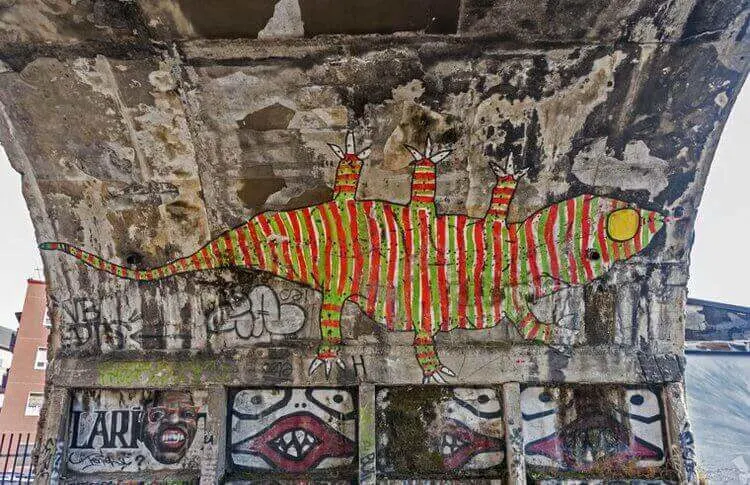 Five hot tips for enjoying Milan:
1. Eat street food! Milan restaurants can be expensive, but luckily there are many street food options. The Navigli area (especially Via Vigevano) is a great place to begin – and in summer, you'll find lots of food trucks all over the city!
2. Look for street art! Milan has been a street art hotspot for over 20 years. Some of the best works of art can be found in the Leoncavallo area (around Via Watteau) or near Corso di Porta Ticinese.
3. Milan is also a wonderful place to explore by bike, as the city is almost totally flat. Bike-sharing services are available – a nice option for a day out is cycling along Naviglio Grande all the way to nearby Abbiategrasso!
4. One of my favorite Milan sights is Cimitero Monumentale, the city's cemetery for the most notable citizens. It's a real open-air museum and a wonderful place to get lost!
5. Milan is also near some amazing places. When planning your trip to Italy, I recommend dedicating one or two days to day trips around the city.
You can't miss Lake Como, and Bergamo is also worth visiting for its magnificent historic center and medieval walls!
Milan is also a great starting point for an Italy road trip.