How to Explore Manchester, the United Kingdom like a Local: Locals introduce their city.
In today's MYCITY interview Nic from "The Roaming Renegades" introduces Manchester, United Kingdom. Send an email to info[at]universal-traveller.com when you'd like to present your city.
NAME, Profession
NIC HILDITCH-SHORT. MA Design Graduate and travel blogger.
Please introduce yourself:
I'm Nic, and alongside my husband, Paul, we run the travel and adventure blog "The Roaming Renegades." We are passionate about not only travel but climbing, music, art, and lifestyle design too. We are currently quitting our jobs to travel the world and create a life around travel rather than the "normal" career/ retirement path.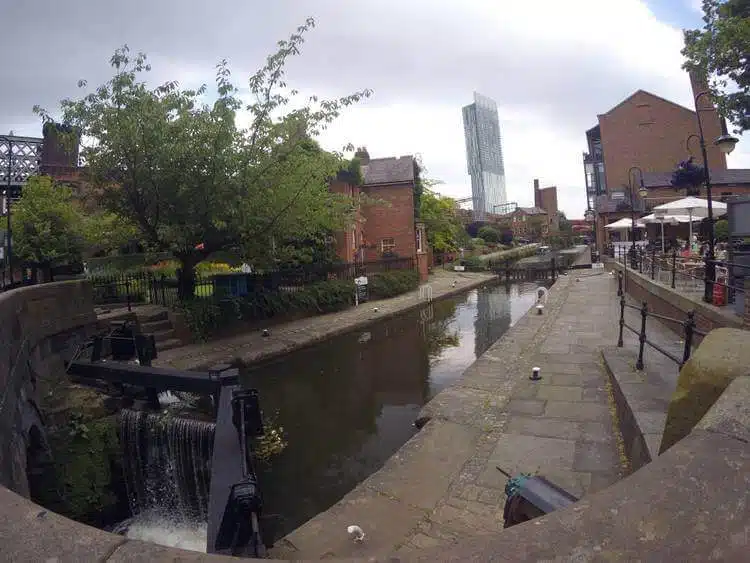 My city:
Manchester, United Kingdom
My favorite place to eat in Manchester:
There are so many, and the city is so varied, but if I had to choose one it would be "Little Yang Sing" in Chinatown for a proper meal, "Changos Burrito bar" for lunch and "Moose Coffee" for breakfast!
A typical dish of Manchester:
Again, very hard to narrow down as we are a very multi-cultural city, but I might have to say an Indian from down "Curry Mile" in Rusholme, but chips, mushy peas, and gravy are a northern staple too!
My favorite bar in Manchester:
That would have to be the black dog in the Northern Quarter because I love chilling out and shooting some pool!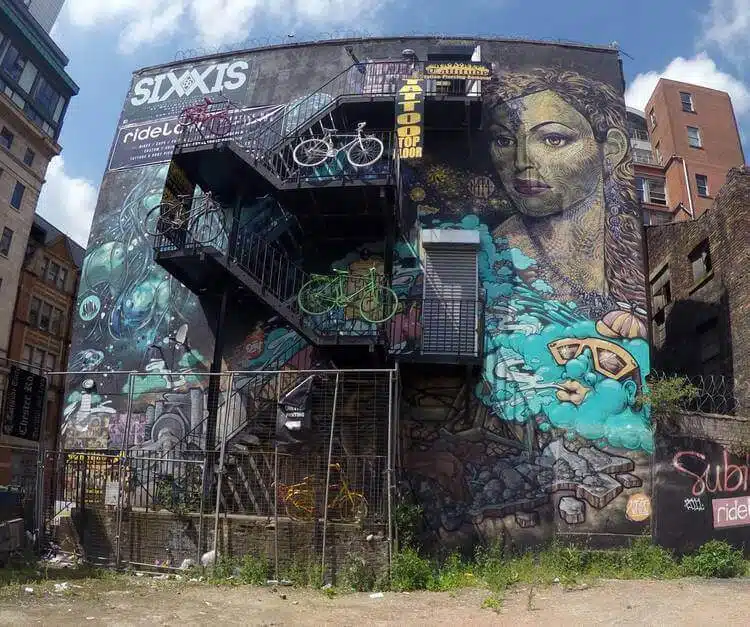 What about the Nightlife in Manchester?
Manchester has an amazing nightlife, but it can get rowdy. Northerners like a drink! But there are a lot of diverse places to go, from the rock club Satan's hollow to trendy bars in the Northern Quarter, the gay village, proper pubs as well as your typical clubs! So something for everyone.
Things to do for free in Manchester:
There is a hell of a lot to do for free in Manchester. You can visit the national football museum, the amazing Town Hall, John Ryland Library, wandering around Castlefield and the Northern Quarter.
Keep away of in Manchester:
Angry drunk people on a Friday and Saturday night!
Best way to get around in Manchester:
Although we have an awesome tram network that serves the city and towns around it well, your feet are your best option once you are in the city center! Manchester is compact but yet has a lot to offer, all within walking distance…or a couple of stops on the tram!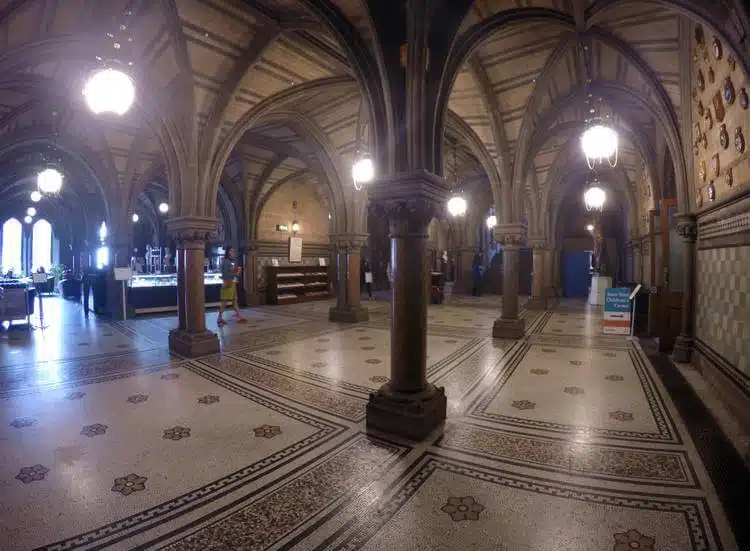 Best place for first date in Manchester:
Cloud 23 at the top of the Betham tower (Hilton), the views up there of the city can't be beaten! Then head just off Deansgate for some authentic Spanish tapas.
Best place to meet locals in Manchester:
Anywhere! Manchester isn't a city of tourists. We are an honest, multicultural, and friendly bunch that can be spotted everywhere and anywhere enjoying our city!
Best place to relax in Manchester:
Take the bus or have a walk over to either Heaton Park or Whitworth gardens; they are amazing country parks with wide-open green spaces.
Best spot to watch people in Manchester:
Piccadilly Gardens in the city's center are always packed full of people, or cathedral gardens if you want to see some more alternative types!
Where to stay in Manchester
The Hilton if you want amazing views over the city, The Palace or Midland for luxury and history. The Northern Quarter area for good value.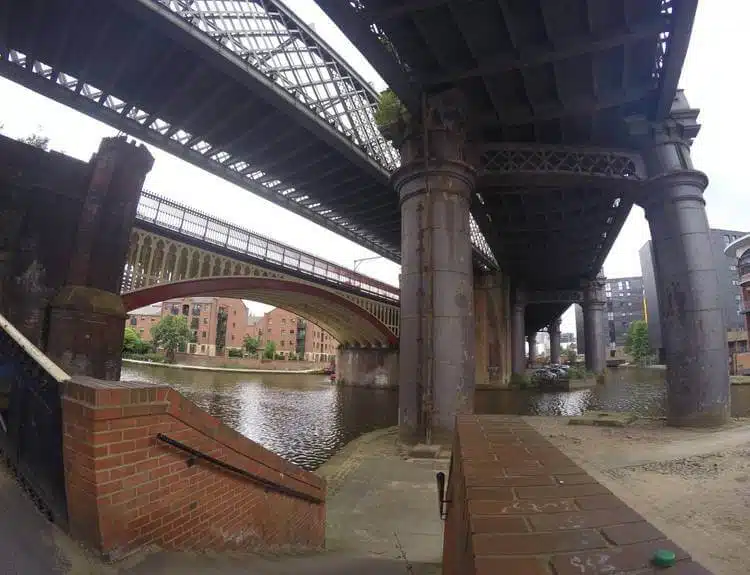 Five hot tips for enjoying Manchester:
Pack for all weathers! It can rain at any moment in Manchester!
Explore the birthplace of the industrial revolution at Castlefield and Ascots.
Discover the alternative and bohemian in the Northern Quarter and don't miss out a visit to Affleck's Palace.
Get out of the city too and see the wild Lancashire moors just on its doorstep.
See where history was made in Chetham's Library where Engles and Marx met to right The Communist Manifesto based on their experiences in Victorian Manchester.
One thing you would like to change about Manchester?
I love Manchester, so there isn't all that much I would change. There are even hills to climb way out in Greater Manchester too! But saying that we are pretty famous for our bad weather so I would make it sunny all year round!
Nic and Paul are a husband and wife team of adventure travelers who quit their 9-5 jobs to create a lifestyle based on their love for travel. They are currently preparing to set off on a long-term journey around the world in April 2016. Follow them on facebook, Instagram, and twitter.
Are you on Pinterest? Pin this!