How to Explore Leuven, Belgium like a Local: Locals introduce their city.
In today's MYCITY interview Sofie from "Wonderful Wanderings" introduces Leuven, Belgium. Send an email to info[at]universal-traveller.com when you'd like to present your city.
NAME, Profession
SOFIE, travel blogger and copywriter
Please introduce yourself:
Hi there! I'm Sofie, born in Belgium and still living there. I used to work as a marketing coordinator for an international publishing house until I quit my job to become a full-time travel blogger and writer. I'm also very fond of tea.
My city:
The university city of Leuven is in the Flemish part of Belgium.
My favorite place to eat in Leuven:
De Werf. It's mostly known among students because all the dishes are presented in a fun, lighthearted way, the prices are very reasonable, and the portions are big.
A typical dish of Leuven:
It's not a dish, but I have to say beer. Leuven is home to the Stella Artois brewery and the big international AB Inbev brewing company.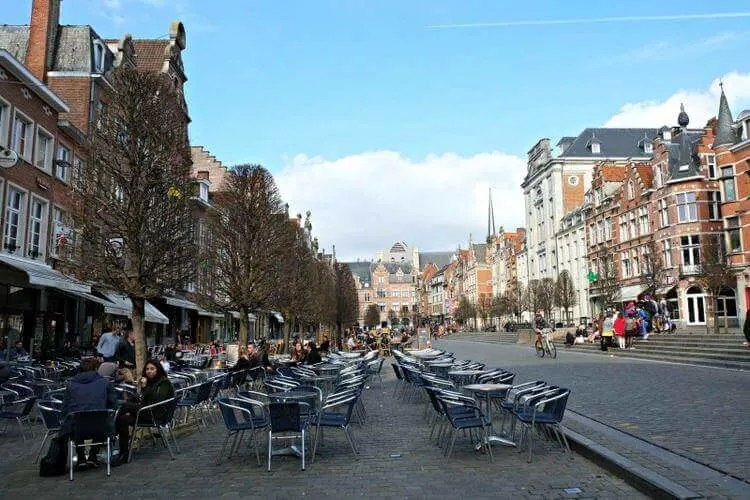 My favorite bar in Leuven:
That's a tough one. I'm actually a bigger fan of the coffee houses in Leuven than I am of the bars as I don't drink alcohol. I love Koffie & Staal, which means "Coffee and Steal." It's a small coffee shop away from the busy shopping streets, with huge windows and delicious cake. What's special about this place is that one of the owners also makes steel furniture, and all the furniture you see in the coffee bar is his and can be bought.
What about the Nightlife in Leuven?
The Oude Markt or Old Market is the place to be. It's also known as the longest bar in Europe because it's a big square on which all bar one buildings have a bar or restaurant on the ground floor. In summer, it's filled up with terraces, and all-year-round it's the place to be for drinks and dancing.
Things to do for free in Leuven:
I love walking through the Botanical Garden or the Old Beguinage. The first is a bit of a hidden gem, the second a UNESCO World Heritage Site breathing tranquility.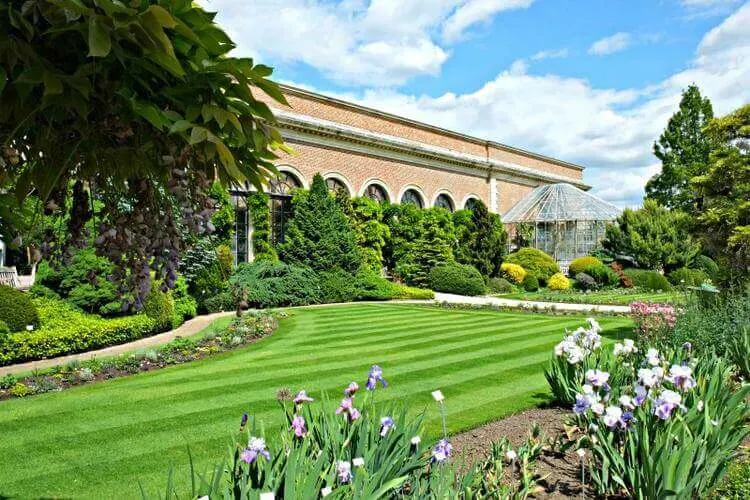 Keep away of:
Come to think of it; there aren't really any tourist traps in Leuven. But if you want to go shopping, I'd say skip the Diestsestraat where you find all the same chain stores you find everywhere and have to the smaller boutiques in the Mechelsestraat and the Parijsstraat.
Best way to get around in Leuven:
On foot. Leuven is pretty small, and the city center is very walkable. In fact, many streets are car-free, and it's often too busy to get through by bike easily. Walking is the way!
Best place for first date in Leuven:
I'm a big fan of Enterprise in the Naamsestraat. It's not a super fancy or romantic restaurant, but the ambiance is really cozy, so you don't have to feel awkward. Plus, the lights are always a bit dimmed, and there's ample choice on the menu. On top of that, Enterprise has an extensive list of cocktail options to loosen things up a bit.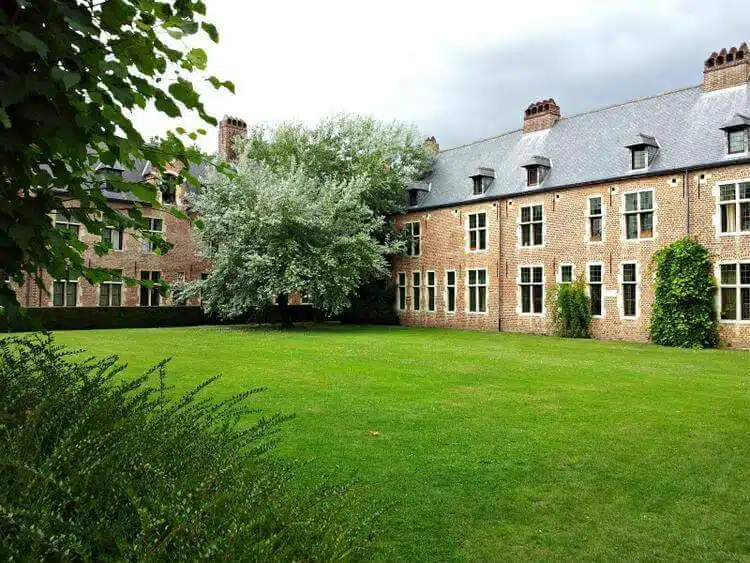 Best place to meet locals in Leuven:
Definitely the Old Market! After a few drinks, everybody becomes more social :)
Best place to relax in Leuven:
Because of the obligatory silence, the lawn at the Grand Beguinage is a good place to relax, and it's usually pretty calm at the St Donatus City Park as well, unless there's an event going on in summer.
Best spot to watch people in Leuven:
The stairs in front of the University Library at the Ladeuze Square are a great place to sit for a while and watch students walk to class or shoppers come out of the parking lot below ground.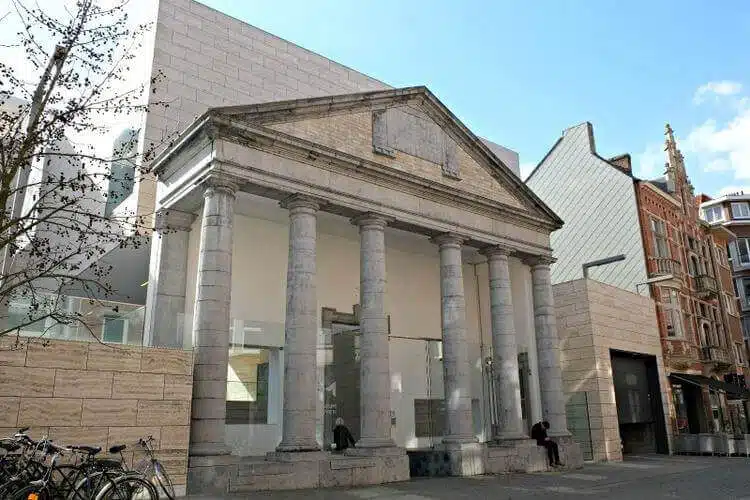 Where to stay in Leuven?
As I live in Leuven, I haven't spent the night at a hotel here yet, but from the top of my head I can tell you that CUBE is supposed to be a cool hostel and Penta Hotel is not your regular hotel, with a reception area that's more like a bar and lounge hall.
Five hot tips for enjoying Leuven:
Come hungry. There are plenty of cool cafes and bistros you'll want to properly try out!
Go in search of the Small Beguinage. Only one street is left, but it's a cute street and UNESCO World Heritage as well.
Don't come on a Saturday if you want to go shopping. The city's always packed on Saturdays.
The M Museum always has interesting exhibitions on and the building itself is an architectural highlight.
Simply start wandering. There's a lot to see and do but you'll easily bump into everything as you go.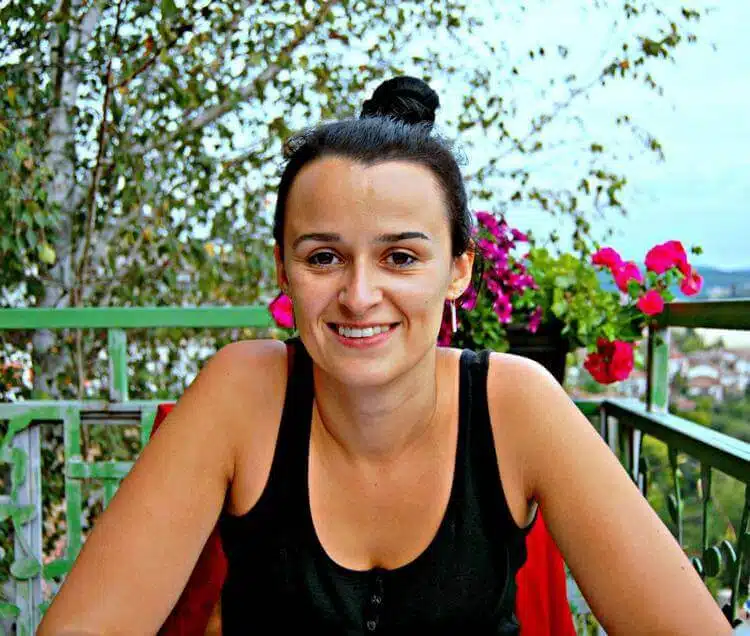 In 2012, Sofie launched her travel blog WonderfulWanderings.com as a passion project. Since then, she's turned it into her full-time job and has successfully collaborated with over 80 brands and destinations worldwide. All while wearing sneakers, of course. She writes practical travel stories with a personal touch, helps travelers plan their itineraries, and regularly contributes to Expedia and Discover Benelux. Traveling the world, crafting articles, or taking a dance class when she's home, Sofie loves it all… as long as she can have a cup of tea first. Want to connect with Sofie? You can find her on Facebook, Instagram, and Twitter.
Are you on Pinterest? Pin this!