How to Explore Granada, Nicaragua like a Local: Locals introduce their city.
In today's MYCITY interview Matteo from "Nicaraguayestravel" introduces Granada, Nicaragua where he is living since 2009.
NAME, Profession
MATTEO, Copy Writer and Travel Blogger.
Please introduce yourself:
Born and raised in Italy. I have been travelling since very young. I came first time to Nicaragua in 2007 and I loved it. I eventually moved here in 2009.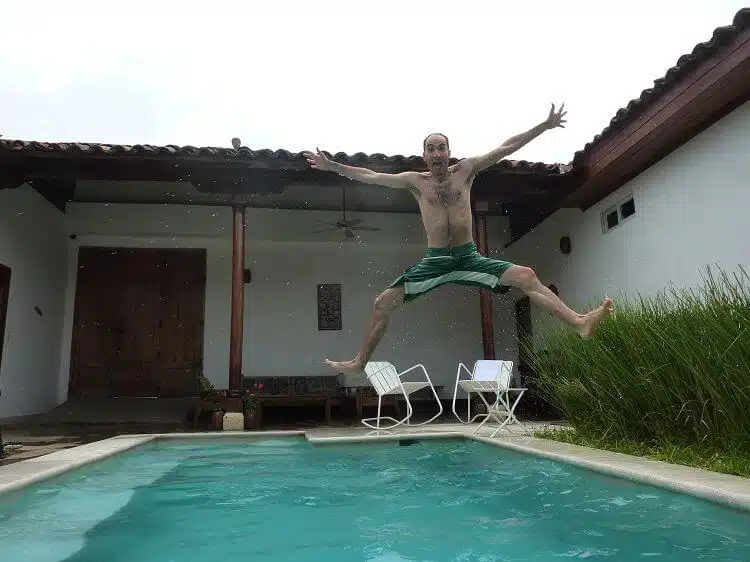 My city:
Granada, Nicaragua
Related Posts:
My favorite place to eat in Granada:
Pizzeria Monna Lisa where they serve a true and authentic Italian Pizza! For breakfast, I love to go to Kathy's Waffle House where they have great waffle, fresh fruit, and Nicaraguan coffee and is right across the street from the Convento San Francisco.
A typical dish of Granada:
Vigoron, prepared with cabbage salad known as curtido, boiled yuca, and chicharrones wrapped in Banana leaf.
My favorite bar in Granada:
Bocadillos Tapas & Bar – a nice little bar located right in Casa San Francisco hotel. Inexpensive, they serve fresh food and offer great selection of beers.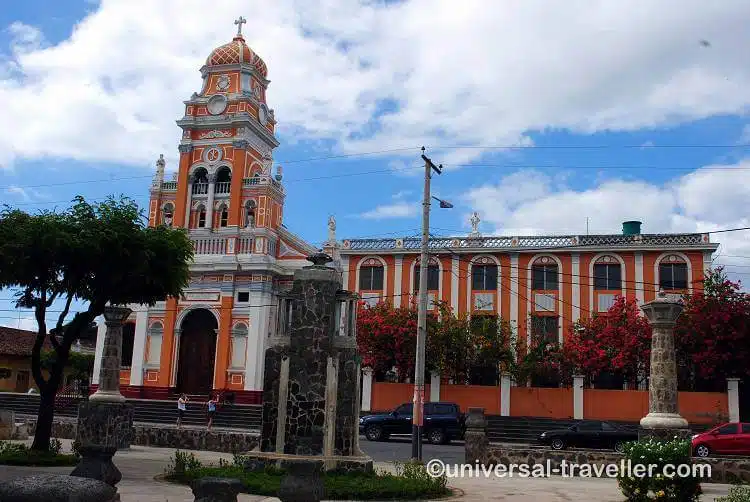 What about the Nightlife in Granada?
The Calzada is a great place to meet people, drink and hang around until late. There is often live music on.
Things to do for free in Granada:
Enjoy the view at the end of the Calzada, on the beautiful Lake Nicaragua.
Keep away of:
Strange and weird people that sometimes sit on the benches of Parque Central.
Best way to move around in Granada:
Granada center is small so you can walk everywhere. You can also do a tour to the best monuments of Granada with a carriage horse that usually cost around 12-15 $
Best place for first date in Granada:
Hotel Dario, with a great and romantic inner courtyard.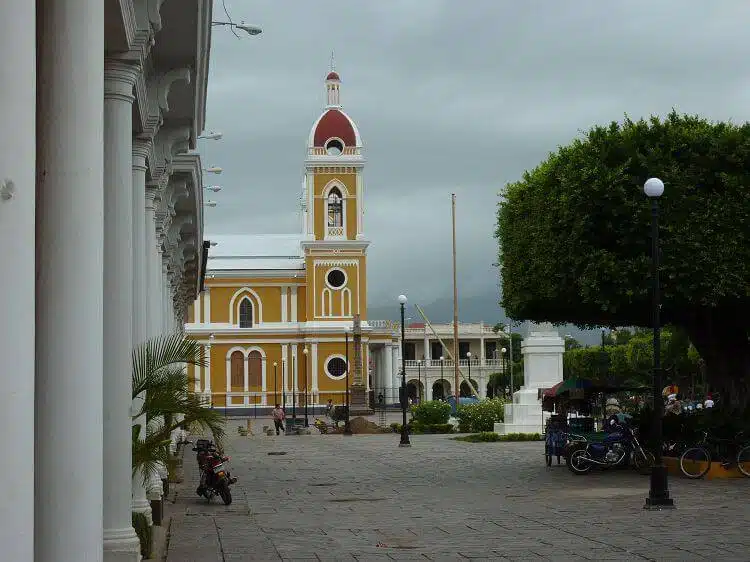 Best place to meet locals in Granada:
Parque Central.
Best place to relax in Granada:
Parque Central and on the Shore of Lake Nicaragua.
Best spot to watch people in Granada:
Parque de Los Poetas. Just off the center and visited only by locals and families
Five hot tips for enjoying Granada:
Wake up early to visit the city; it can get really hot in the afternoon, when you rather rest in your Hotel's swimming pool.
Choose a Hotel with a Swimming Pool!
Although in Granada you can find great international dishes, try some Nicaragua dish, like Vigoron, Indio Viejo or Gallo Pinto. It is often cheaper and you get to try something new.
Do a tour to the Isletas de Granada and Volcan Mombacho, you won't regret.
Few minutes away from Granada is located the fabulous Laguna de Apoyo, it's an amazing place to relax and refresh after visiting the city.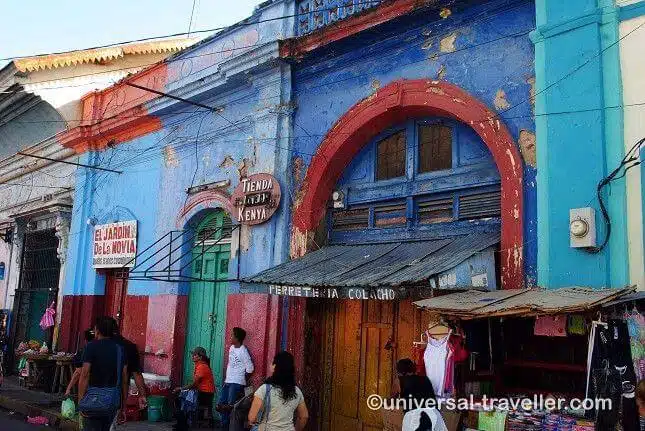 One thing you would like to change about Granada?
The heat and the crowd during Semana Santa (Nicaraguan holy's week).