How to Explore Goa, India like a Local: Locals introduce their city.
In today's MYCITY interview Rachel from "Hippie in Heels" introduces Goa, India, where she is living for more than two years. Send me an email when you'd like to present your city.
NAME, Profession
RACHEL JONES, travel writer, masseuse, candle-maker… ex-Nurse.
Please introduce yourself:
I'm Rachel, and I run the blog hippie in heels which is a "glamorous travel blog" about my travels around the world, but mostly Asia and islands. Recently I've spent almost a month in Hawaii & time in Indonesia and Langkawi, Malaysia. I live in Goa, India, and have for the last 2+ years.
My city:
North Anjuna (Goa is the State).
My favorite place to eat in Goa:
Vinayak, it's a small hidden Goan restaurant in my village of Assagao.
A typical dish of Goa:
Goan cafreal is a common curry here that people come to have, but what the locals eat every day is "fish curry rice," which is exactly what it sounds like!
My favorite bar in Goa:
There aren't so many bars as there are random beach trance parties. We like to drink at Thalassa after a long boozy dinner which turns to a nice party in Vagator on a cliff overlooking the ocean.
What about the Nightlife in Goa?
The nightlife in Goa is all about psy and trance music. The fees to enter places can be high because apparently, the DJs are well known. It's unlike nightlife anywhere in the world, and people come to Goa mainly to party.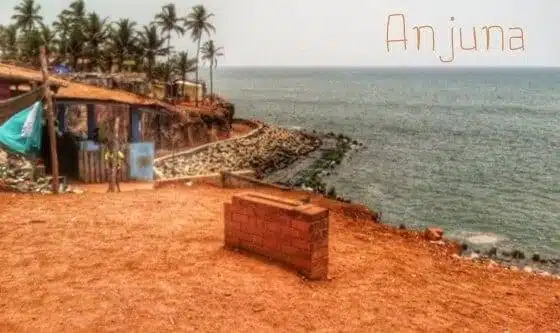 Things to do for free in Goa:
You can go to Dudsagar Falls, although you'll have to rent a scooter ($4 per day to get there), and you can go to the beach! Take time to tour Old Goa's churches and Panjims European streets.
Keep away of:
Baga area.. it's a little bit trashy in my opinion although there are some good restaurants you can't really enjoy the beach here without being bothered by men.
Best way to move around in Goa:
Renting a car or scooter is a must. Taxis band together and charge really high prices! You'll spend a fortune if you taxi everywhere.
Best place for first date in Goa:
Again, Thalassa. It's known as the sunset spot in Goa, and it's where my boyfriend and I met and went on our first real date.
Best place to meet locals in Goa:
Shady little streetside bars and restaurants. Locals don't really go to the "famous" places to eat.
Best place to relax in Goa:
Little Vagator beach is nice, but it's best to rent a villa for the week and split it with your friends – choose one with a pool and a housekeeper, maybe even hire someone to cook local dinners. An example of this is Noi Varo in Siolim.
Best spot to watch people in Goa:
You can go to the Charpora river and watch the men fish, or in Ashwem, you can watch people learn to kitesurf. If you visit Old Goa, you'll get that "real India" feel that some say Goa lacks.
Five hot tips for enjoying Goa:
Renting a scooter is a must when traveling in India.
Pack separate Goa clothes (for nightlife) with all your other conservative "india clothes".
Don't buy much at the markets, they can be such a rip off! It is better to buy outside Goa where the stuff is coming form, mostly the mountains and Rajasthan.
You can see Goa on your own rather than pay for tours like "dolphin" tours that aren't great.
Don't be disappointed if there isn't a lot to "do". It's a place to just chill!
One thing you would like to change about Goa?
Tough question… I love Goa, and the things to change like traffic, power outages, and road work are just "India," so they aren't set to Goa. I guess I wouldn't change anything!
Find here 10 fun things to do with the family in Goa.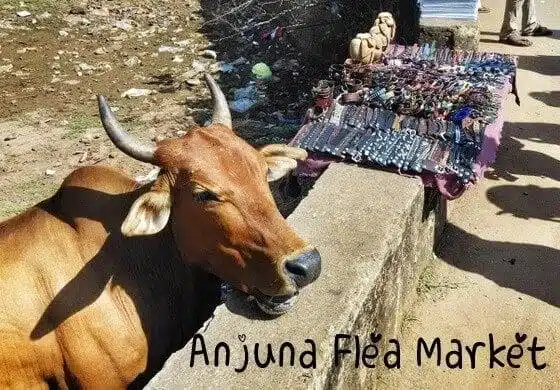 Rachel Jones is an American who left a career in nursing to live on the beaches on Goa, India, two years ago, where she is now a Thai masseuse, candle-maker, and travel writer. Her award-winning website gives advice on the other 24 countries she's been to but has become the go-to site on India travel, focusing on offbeat places & "glamorous travel." Hippie in Heels has been featured in ELLE magazine & was voted by Flipkey one of the top 25 female bloggers to follow this year. You can follow her adventures on Facebook, Twitter, and Instagram.
Are you on Pinterest? Pin this!