How to Explore Frankfurt, Germany like a Local: Locals introduce their city.
In today's MYCITY interview Oliver from "Frankfurtbestof" introduces Frankfurt, Germany, where he was born and bred. Send me an email when you'd like to present your city.
NAME, Profession
OLIVER WEISS, Blogger.
Please introduce yourself:
Oliver Weiss is a born and bred Frankfurter. And though he's a fervent traveler, he's always happy to return to his home base – which he describes as a village with a "touch of city."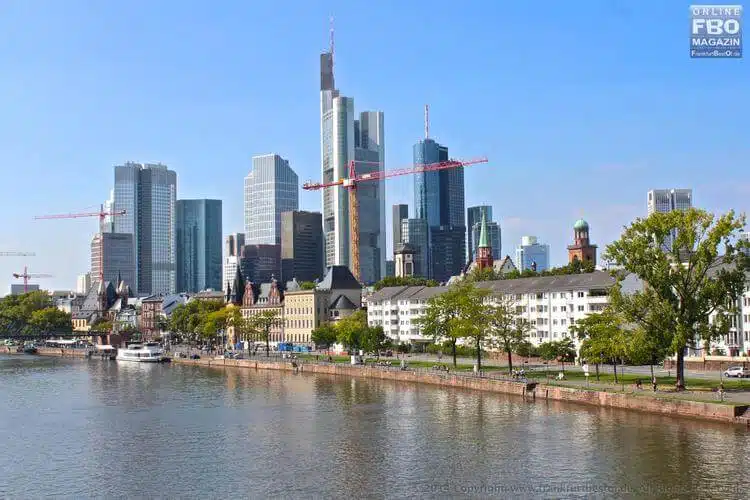 My city:
Frankfurt, Germany.
My favorite place to eat in Frankfurt:
The Kameha Suite is definitely one of the best locations in Frankfurt. The food is lovingly compiled from high-quality ingredients.
The kitchen is at a high gourmet level. The whole is garnished with an extraordinary location—a truly amazing historical building with a combination of modern and historical parts.
In nice weather, you can sit comfortably on the terrace with a fantastic view of Frankfurt's skyscrapers. The staff is friendly, speedy and with a lot of fun at work.
I have ordered the American sushi – a 48h damp beef in a tasty sesame roll. They have "Gin in Suite" on Mondays – a big selection of Gin Cocktails are waiting for you. My Gin-Cocktail was smoked and iced – very tasty! Absolute Best! Keep it up!
A typical dish of Frankfurt:
The dish that represents my city best is, believe it or not, "Frankfurters sausage" (served with potato salad), and Apfelwein (local apple cider) is my city's signature drink.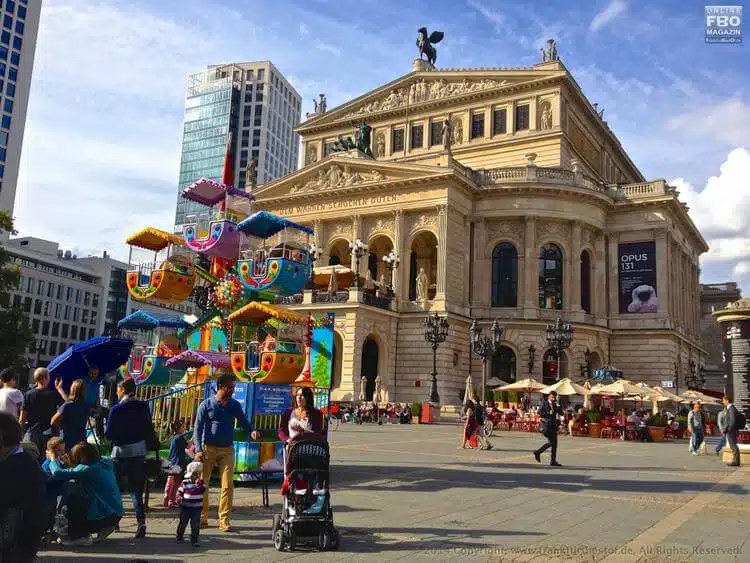 My favorite bar in Frankfurt:
The Breeze Bar is my favorite place to drink extraordinary cocktails.
What about the Nightlife in Frankfurt?
The Gibson Club is the best place to see live music, but if you are in the mood to dance, check out Karlson Club–but only if you like disco.
Things to do for free in Frankfurt:
When it's warm, enjoy outdoor activities, such as joining or a private BBQ. Many of them are held in public parks, where you can easily get an invite. Give it a chance.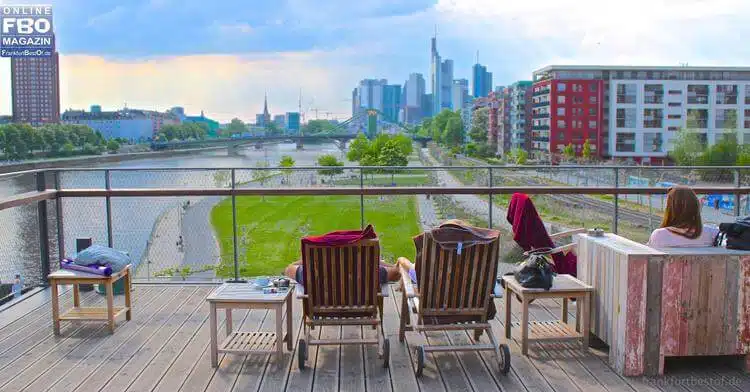 Keep away of:
Nowhere, be friendly, open your mind and heart, and you are welcome everywhere in Frankfurt.
Best way to get around Frankfurt:
By subway or scooter.
Best place for first date in Frankfurt:
On the far side of the Main River. Skyline, stars, and romantic feelings will flow!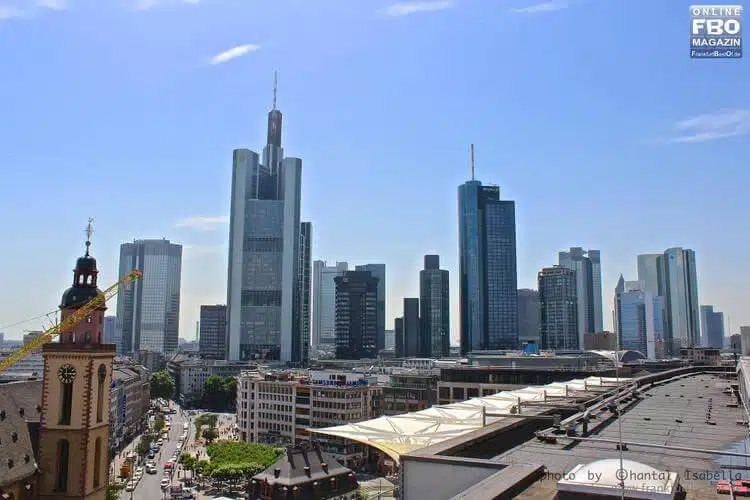 Best place to meet locals in Frankfurt:
Visit the Berger Street in Bornheim. Here you will find many bars and tiny little restaurants- here are the Frankfurter @home.
Best place to relax in Frankfurt:
To escape the crowds and relax, I go on a PRIMUS boat tour down the Main River. If I sit next to the window, I can stare out and meditate while the larger-than-life landscape slowly passes by.
Best spot to watch people in Frankfurt:
You can see the city & people best from the far side of the Main River.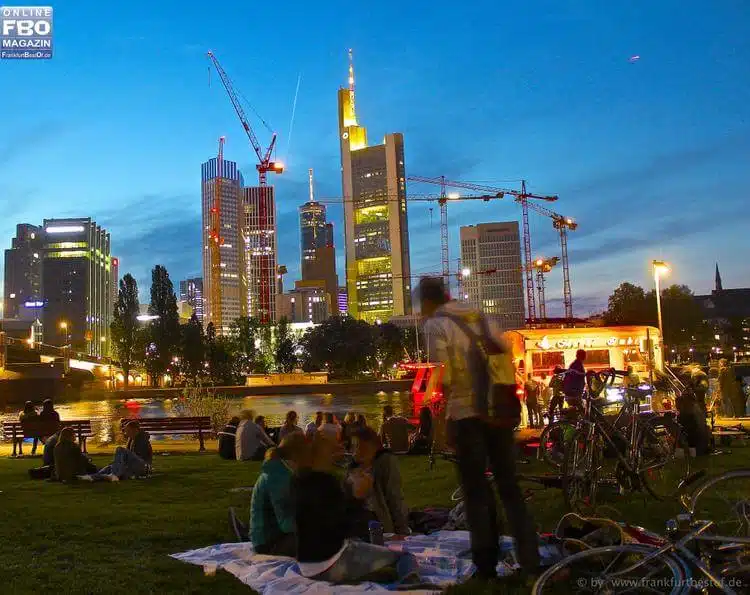 Where to stay in Frankfurt?
One of the best hotels in Frankfurt is the Roomers Hotel. Cool design, great food & fantastic service!
Four hot tips for enjoying Frankfurt:
Visit the Senckenberg Museum of Natural History, because it houses the largest exhibition of large dinosaurs in Europe.
For a fancy night out, I go to Sachsenhausen–which is a bit like a mini Mardi Gras.
Visit the Römer, because it represents a history of several hundred years. Numerous kings were crowned here and made Frankfurt almost a capital.
Go shopping in the Skyline Plaza Shopping Mall.
One thing you would like to change about Frankfurt?
It's one of the most remarkable places in the northern hemisphere with a metropolitan yet relaxing flair. You won't change anything. But if I could – I would change the weather and give Frankfurt more sunny days.
Oliver Weiss is born and bred in Frankfurt. And though he's a fervent traveler, he's always happy to return to his home base–which he describes as a village with a "touch of city." In fact, Oliver has so much love for his hometown that he's willing to share his insider intel with the world for frankfurtbestof.de, and for traveling, he blogs on Bangkokbestof.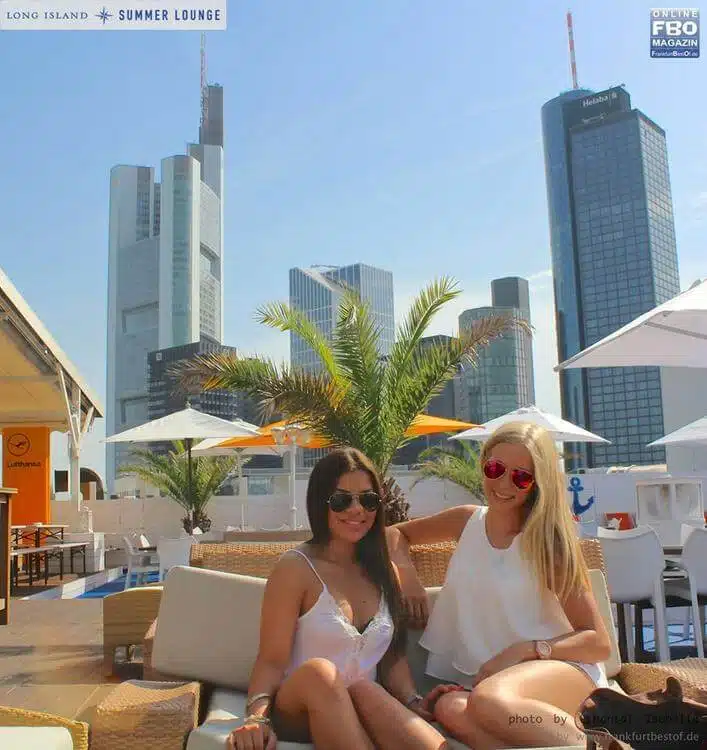 Are you on Pinterest? Pin this!