How to Explore Bratislava, Slovakia like a Local: Locals introduce their city.
In today's MYCITY interview, Zuzana and Enrico from "Travel Hysteria" introduce Bratislava, Slovakia. Send an email to info[at]universal-traveller.com when you'd like to introduce your city.
NAME, Profession
ZUZANA & ENRICO, travel bloggers and incurable dreamers :)
Please introduce yourself:
We are a multicultural couple of travel bloggers. Enrico is from Italy, but he spent the last 3 years working in Slovakia, where he met Zuzana. She comes from a small town in Slovakia, but she's been living in Bratislava for 10 years. Together we run our blog, and it'll be our main occupation soon.
My city:
Bratislava, Slovakia
My favorite place to eat:
Bratislava is really dynamic, and we can say the same for the restaurants here. Every month we see new restaurants opening in town. Our favorite one is U Kubistu: It combines the traditional Slovak cuisine with innovative ingredients, creating a unique fusion cuisine. Fresh and tasty!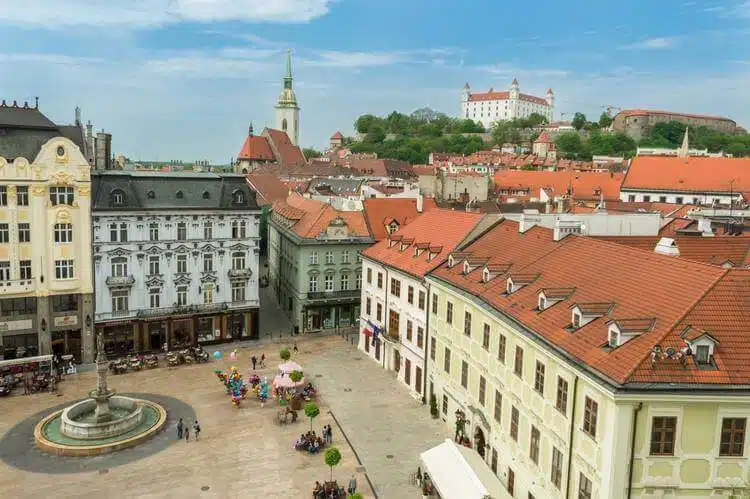 A typical dish of Bratislava:
The most traditional dish is Bryndzove Halusky. Small potatoes dumplings with a strong sheep cheese (called bryndza), topped with crunchy bacon pieces. Heavenly!
My favorite bar:
KC Dunaj. It's a bar, a pub, a disco, a concert place, and a cultural space all together! Often crowded, they serve good drinks, and they play nice music.
What about the Nightlife?
Nightlife in Bratislava is really something. The main events usually take place on Friday night, when the young drink and party. Saturday is another "hot" day, with concerts by different locals of the city. If dancing isn't your thing, you can find hundreds of pubs with good local beers and wines. Almost every month, cinema lovers have a different film festival focusing on a particular topic or country!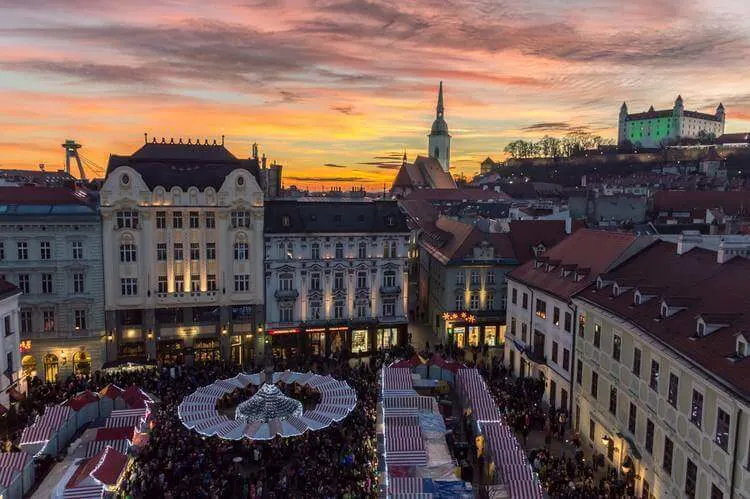 Things to do for free:
In Bratislava, there are different things that you can do for free. The museums often open their doors to the public with permanent and temporary exhibitions. Sometimes, it is possible to see film festivals, documentaries, and short movies without paying a Euro. Other cultural events, such as photography exhibitions or travel-related meetings, are also for free.

Keep away of:
The main streets of Old Town, around Michalska Ulica, are beautiful but full of tourist traps. Do not eat or drink there since the food quality is below average, and the prices are exaggerated.
Best way to get around:
The best and the cheapest way is by…foot! The greatest thing about Bratislava is that everything you might want to see is close, and you can walk from one tourist spot to another. The Old Town, from the Castle to the Blue Church, is definitely walkable.
Best place for first date:
We'd say a romantic stroll along the Danube. We ourselves met for the first time kayaking this river: we owe everything to the Danube!
Best place to meet locals:
The pubs in Oldtown are the best places to meet new people. Especially the ones close to the castle are crowded with locals that like to spend long summer nights outside, in the cobblestone streets. A medieval atmosphere, together with a couple of beers, will break the ice for you!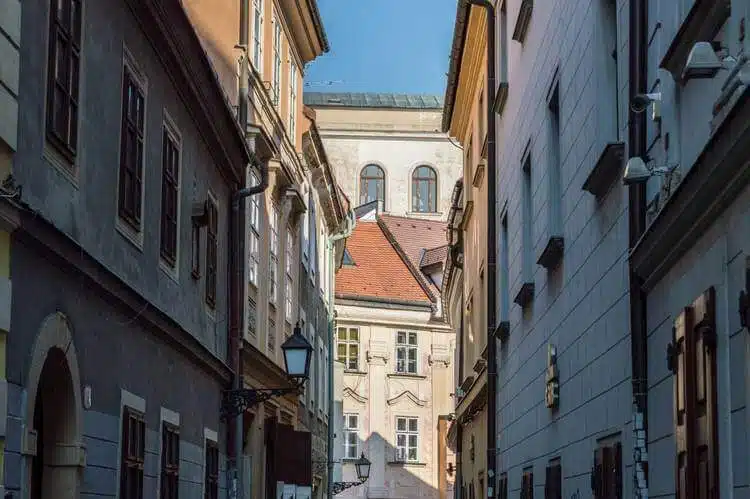 Best place to relax:
Bratislava has at least two big parks and a few lakes. During spring and summer, it's great to go to Sad Janka Kráľa (on the southern shore of the Danube) or Železná studnička and spend some time there relaxing and having BBQ. The lakes are also a good way to escape the summer heat: You can jump on a bus, and in 20' you'll be in cold water!
Best spot to watch people:
The best spot is one of the summer terraces of Old Town. Every night there are people around, so you can grab a drink and sit outside, enjoying the view.
Where to stay?
Hotels in Bratislava are a bit expensive, so we'd suggest checking the hostels or a private flat with AirBnb. The best area to stay in is definitely Stare Mesto/ Old Town, but also the nearest quarter of Ruzinov can be a good choice. Our favorite hotel is IBIS, under the castle.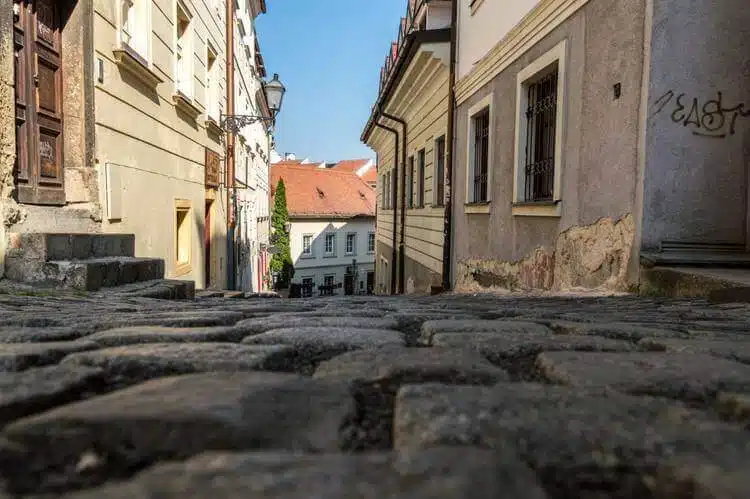 Five hot tips for enjoying Bratislava:
1. If you visit Bratislava during the Christmas period, do not miss Christmas markets in the two main squares. Try the hot wine and local specialties such as Lokse (kind of Slovak pancakes), and enjoy the Christmas atmosphere.
2. Try to find the best beer in the city: many pubs have local and international craft beer, and it's quite cheap. Cheers!
3. Go to Slavin at sunset to see Bratislava from above. Slavin is the name of a monument dedicated to the Russian soldiers who lost their lives fighting against the Nazi occupation. That area is really nice, and the view is splendid.
4. explore Koliba, a forest close to the city. Perfect for a small hike during the summer, it's also enjoyable during the winter, where you can go sledding on the snow.
5. Rent a bicycle and go to Devin. You will find the ruins of an ancient castle, with an interesting story and a beautiful landscape all around.
One thing you would like to change about Bratislava?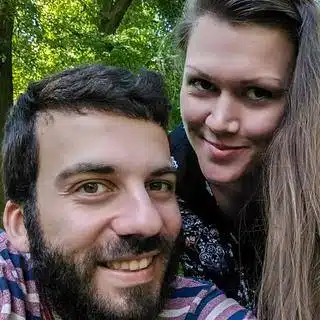 The weather: during the winter it can be freezing!
Enrico & Zuzana are a multicultural Italian-Slovak couple running their travel blog called Travel Hysteria. They are "wannabe full-time travelers": Soon, they'll leave everything behind to travel the world. Travel Hysteria contains travel guides, useful tips, and links, and amazing photos. In case you want to improve your photography skills, download their eBook for free! Follow Enrico & Zuzana on facebook, instagram & pinterest.
Are you on Pinterest? Pin this!