How to Explore Bangalore, India like a Local: Locals introduce their city.
In today's MYCITY interview Ami from "Thrilling Travel" introduces Bengaluru, India, where she is living for 20 years. Send me an email when you'd like to present your city.
NAME, Profession
AMI BHAT, a qualified marketeer taking a break to pursue full-time travel blogging.
Please introduce yourself:
Besides travel, I enjoy photography, and if you don't find me at my desk, I would be out playing badminton or swimming.
My city:
The erstwhile "Garden City of India" and India's current "IT capital" – Bangalore. Now called Bengaluru, this city has been home to me for the last 20 years now. When I moved in, the city has just established its IT roots, and over the last 20 years, I have seen it grow into a large metro from just a small city. Bengaluru is known for its amazing weather. It never gets too hot in Bengaluru. On days when it feels stuffy, the weather cools down with evening showers.
Typical of an IT city, Bengaluru has many migrants – people from different parts of India and ex-pats who have made Bengaluru their home. Certain core local areas like Basvangudi, Banashankari, and Malleswaram have local families, while the newer IT areas like Whitefield and Sarjapur have a good cosmopolitan crowd.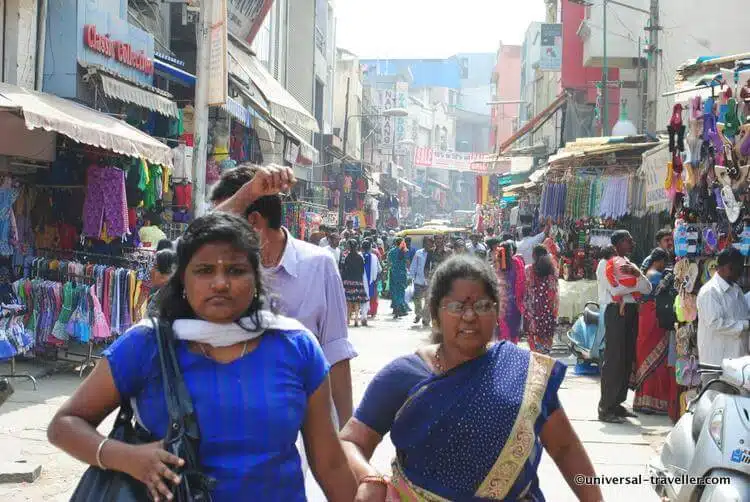 Bengaluru offers its residents a lot of facilities – from entertainment to sports and shopping. The city has some really amazing sports and games facilities – more than two golf courses in the city's heart, lots of tennis courts, squash courts and state-of-the-art badminton courts where players like the current world number one Badminton player Saina Nehwal practice. Added to these, various gaming and fun centers offer activities like paintball, zorbing, laser tags, and more. Around the city, there are several nature parks for some outdoor camping and nature treks – like the one in Bheemeshwari. For those who prefer some history and heritage, one can visit the Bangalore Palace, the Venkatappa Art Gallery, the bull temple, and Lalbagh botanical gardens. And for the foodies, Bengaluru has tons of options to pick from, depending on which cuisine you prefer. So, basically, Bengaluru offers something for every kind of traveler.
My favorite place to eat in Bangalore:
Now that is a tough one as it depends on the cuisine. I love Little Italy and Fat Chef for its Continental and Italian Cuisine, Cheenavala for the Kerala Cuisine, and Biere Street for its fine dine European experience.
A typical dish of Bangalore:
All types of Dosas – in fact, there are 99 varieties available as street food here in Bengaluru. Made out of Rice batter, this dish can be compared to Pancakes. It is quite versatile and is served with various fillings or accompaniments like Potato curries, onions, and the latest – pan-fried noodles. Dosas are an anytime meal, though the localities prefer it as a breakfast dish. Add the hot South Indian Filter Coffee to accompany the Dosa.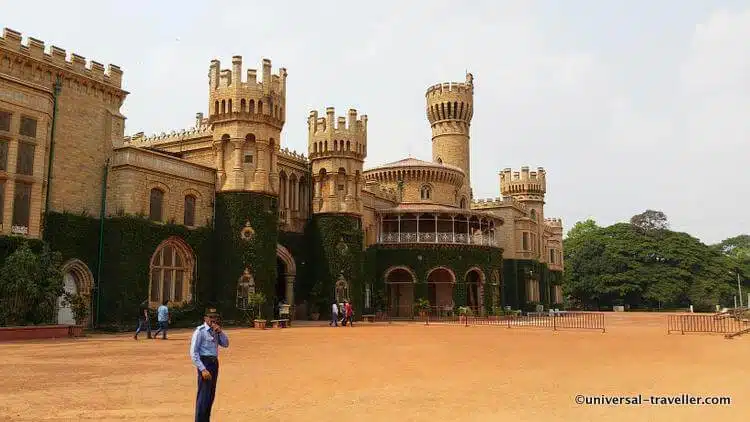 My favorite bar in Bangalore:
Hic! Toit – I love the ambiance.
What about the Nightlife in Bangalore?
Nightlife in Bangalore is restricted to 12 am and nothing beyond.
Things to do for free in Bangalore:
Bangalore has loads of natural lakes around the city, some of them quite well developed for a good run in the morning. Cubbon park and the public library area are some excellent parks for a good walk and run.
Spend some time at the historic Lalbagh botanical gardens to enjoy some amazing flora and bird life right in the heart of the city.
Visit the Iskon temple in Bangalore and marvel at the lovely architecture of the temple.
Check out the Bull temple – with its amazing monolithic bull. Visit the Ganesha temple next to it to see the Ganesha idol made of butter. Every 4 years, the butter is distributed to the devotees and a new idol is made.
Enjoy the amazing Bangalore weather by just strolling around the Ulsoor lake.
Keep away of:
Traffic at peak hours- 8:30 am to 10 am and 6 pm to 8 pm.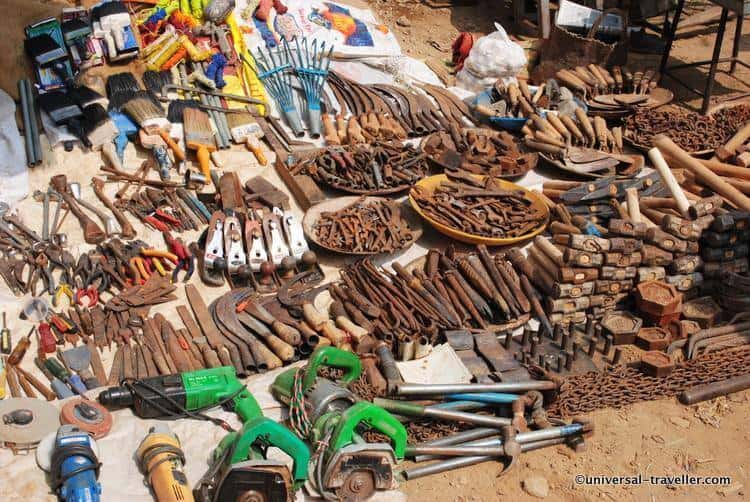 Best way to get around in Bangalore:
Public transport – use the Volvo buses in the key routes or the main metro line if heading to the city's heart. Cabs are also a good option.
Best place for first date in Bangalore:
Fat Chef or Biere Street or Windmills Craft for dinner. A long drive to Nandi Hills for some lovely fresh air and romantic time.
Best place to meet locals in Bangalore:
Head to the Bull temple or Lalbagh Gardens for the same. You can also catch up with them at the old Bangalore restaurants like Brahmins, MTR (the original one), or Koshys.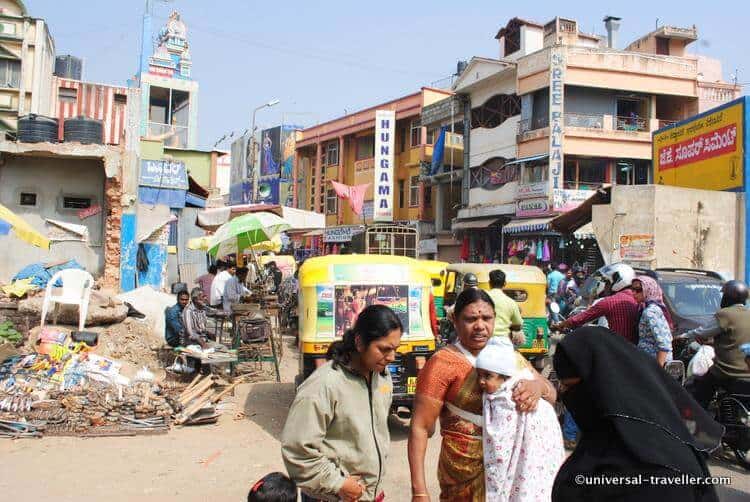 Best place to relax in Bangalore:
Head to some lovely spas like Body Craft for some indulgence. Or, if you prefer, grab a book and sit under a tree in Cubbon Park.
Best spot to watch people in Bangalore:
Head to Cubbon Park or Lalbagh. Cubbon Park in the mornings is quite a place with adults and kids indulging in various sporting activities- cycling, roller skating, etc., and people taking their pets out on walks.
Lalbagh is amazing any time of the day. Head to the Lalbagh lake within the garden premises, where you can not just watch people but see some amazing birdlife.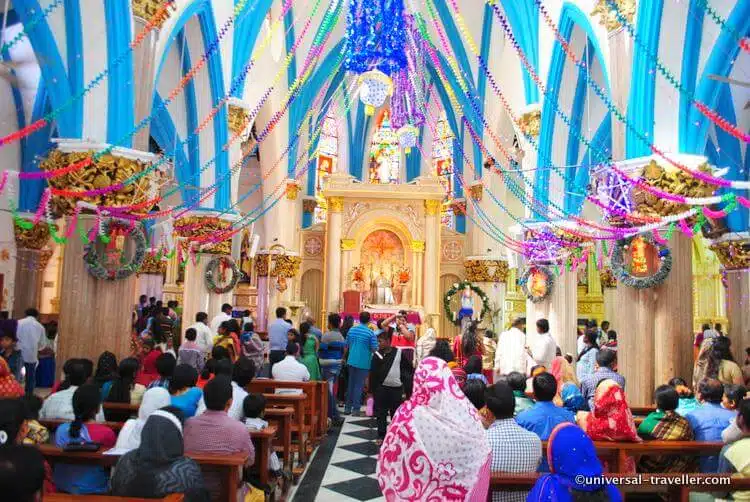 Five hot tips for enjoying Bangalore:
Walk down the VVPuram road in the evening for some amazing local street food.
Experience nature at its best, right at the outskirts of Bangalore – Bannerghatta National Park, Bheemeshwari fishing camp or the myriads of waterfalls around the city.
Experience an adrenaline rush at the Wonderla amusement park with their dry and wet rides.
Try out Mysore Pak – the traditional South Indian Sweet made of ghee.
Go Bowling at one of the many bowling alleys in the key malls in Bengaluru – BluO recommended.
One thing you would like to change about Bangalore?
Infrastructure. We need some good roads and better traffic management. Unfortunately for us, while our city has grown, the infrastructure has not kept pace with the growth.
Ami Bhat is a travel enthusiast who loves sports, photography, and dancing with equal passion. A senior marketing professional, Ami believes in planning a get-away for every long weekend that can come up through the year. And when she cannot travel physically, she travels virtually through her words and travel blog "Thrilling Travel." To get some friendly travel advice or know more about her places, visit her blog. You can also connect with her on facebook, twitter & instagram
More Bangalore Internet Resources:
1. What to wear in India – A practical guide for female tourists
2. Best Places to visit in Bangalore
Are you on Pinterest? Pin this!