Are you over-purchasing bottled water when you travel because tap water is not safe to drink? How about over carrying numerous litres of water with you on multiple day camping trips or hikes?
What if I told you there was a water bottle that allowed you to drink water from any source in the world? You wouldn't believe me, right?
What if I told you this magic little water bottle would even allow you to safely drink contaminated water, even from dirty rivers and ponds? Now you definitely don't believe me, right?
Well, with this magic little Water to Go bottle, you totally can!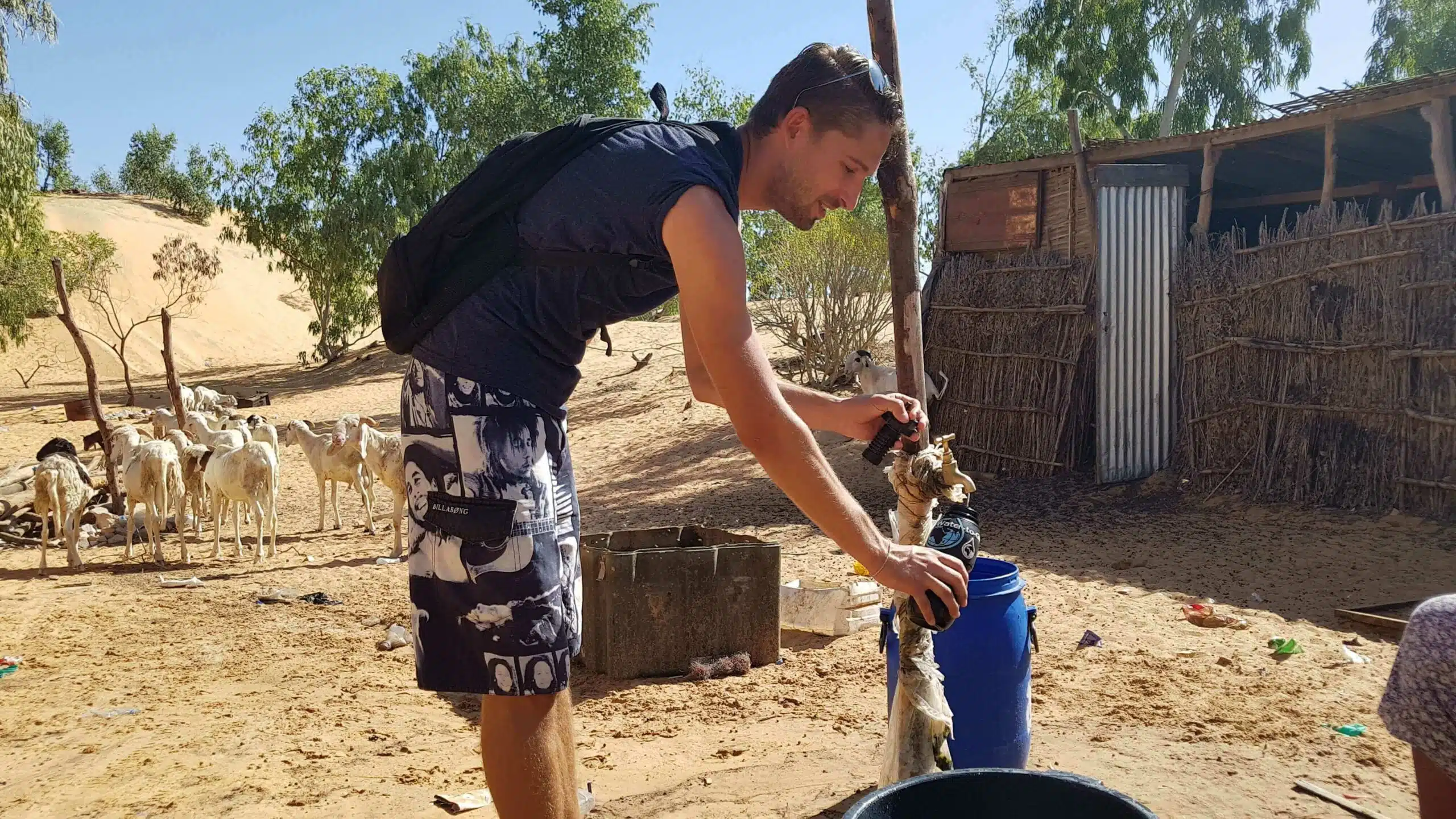 Water to Go bottle is this amazing filtration bottle, that with the aid of NASA technology, takes water from any source (except for seawater) and filters it into pure, clean drinking water. This water bottle claims to kill bugs, parasites, and bacteria and remove over 99.9% of them.
It is absolutely amazing and is your new essential travel item for your next big adventure.
Check it out in action:
You want one, right? Click here to get 15% off your own Water to Go bottle with the discount code UT15.
How does it Work?
Inside the bottle cap is the filter that makes this water bottle so amazing. So no need for any water kits or chlorine tablets. It is an all-in-one bottle.
The filter not only makes the water safe to drink, but it also makes it taste nice.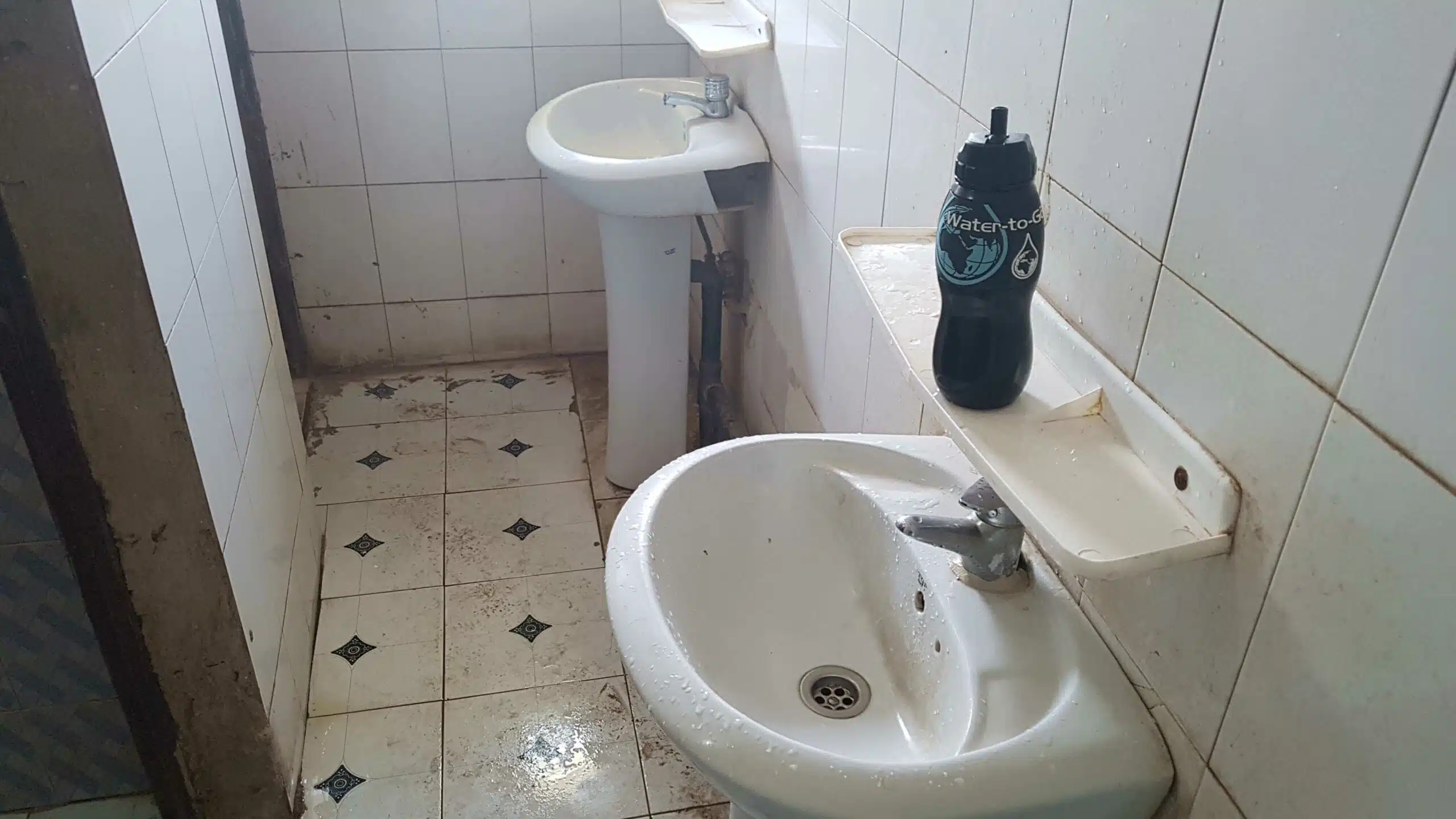 To drink the water, you simply suck through a straw, which also conveniently folds back into the lid when not in use.
This water bottle has undergone intense testing against international standards by an industry specialist in the USA, Europe, and India. All 3 industry specialists have confirmed that the water to go bottles eliminate over 99.9% of harmful contaminants in the water.
Check this video out for more information about how the filtration system works:
The Water to go Bottle in Action
A few weeks before my trip to West Africa started, I found out about the new Water-to-Go bottle. I was immediately convinced of the concept and decided to try it out in one of the driest and most difficult environments on earth.
On the website www.watertogo.eu I have found all the important information and videos on how to activate the filter and how to use the bottle safely.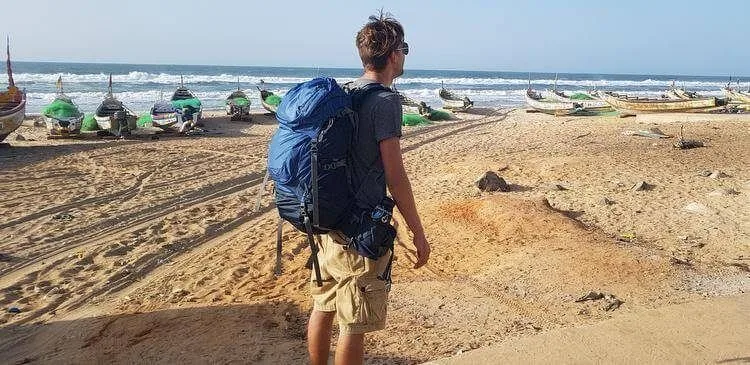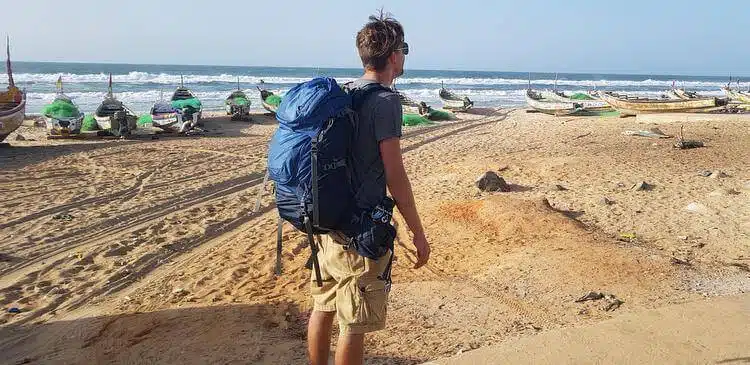 The handling is effortless. Once you have activated the filter, you fill-up the bottle with water except for saltwater and close the lid. If you want to drink something, you simply suck through a straw—no need to wait or add any chlorine tablets etc.
During my trip, I used water from all kinds of water sources like wells, dirty tap water, water from rivers and water that normally only locals can drink.
The water always tasted perfect, and I never got sick. I saved a lot of money on water and haven't had to carry heavy water bottles, and I could always get cold water on my way. Besides, I could reduce plastic waste significantly.
Bottle Features
The water to go bottle comes in 2 different sizes – 75cl and 50cl. It also comes in a range of designs and funky colours.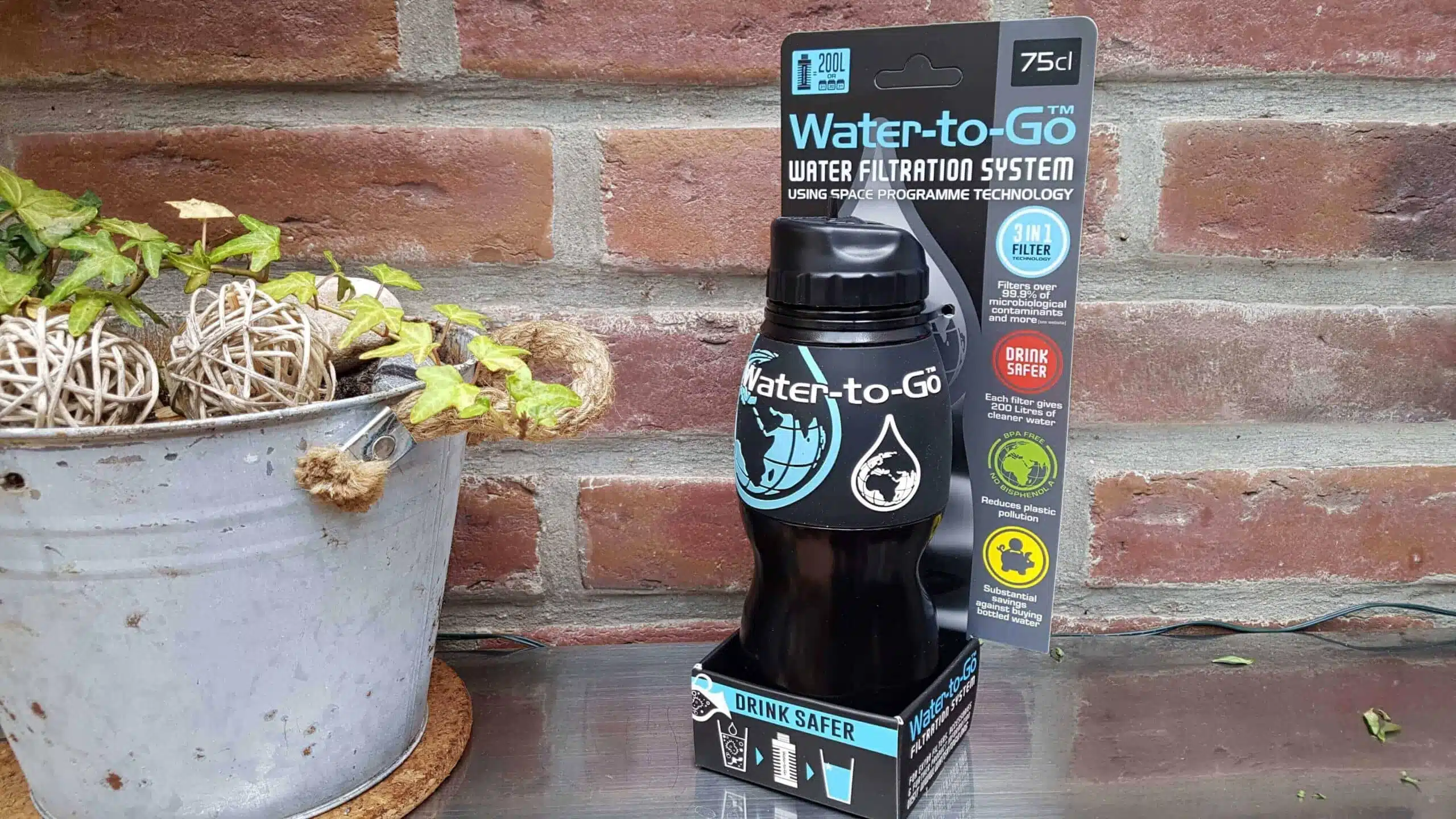 The water to go bottle comes in 2 different sizes – 75cl and 50cl. It also comes in a range of designs and funky colours.
Some other great features are that the bottles are BPA free and dishwasher safe.
For the 75cl, the filters last for 200 litres or 3 months, whichever comes first, whereas the smaller bottles last 130 litres or 2 months. So you will need to replace them over time. You receive 1 filter with your initial purchase of the bottle, and replacement filters come in packs of 1, 2 or 4. The filters even have a time strip on them, so you will know exactly when to replace them.
Who Should Get One?
This water bottle is perfect for all kinds of travellers, not just for those adventure-seeking off the beaten track kind of travellers. Even everyday travellers going on resort-style vacations in countries where tap water is unsafe to drink will love this water bottle.
Anyone concerned about adding plastic waste to the environment should definitely get one of these. I mean, how many plastic bottles of water are you purchasing per day when you travel to countries where it's not safe to drink tap water?
Consider how much money you will also save by not purchasing multiple bottles of water every day.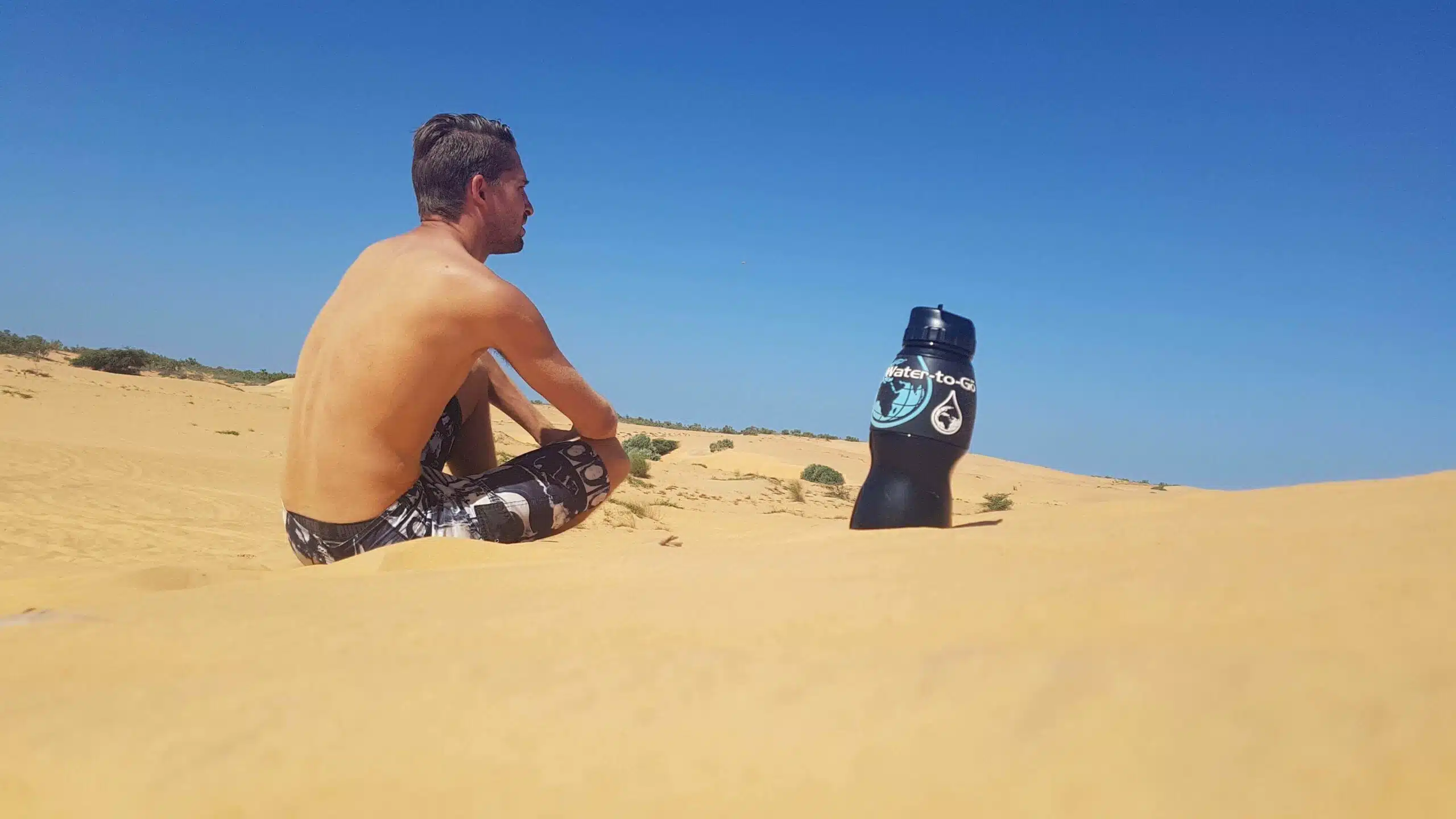 Even in western countries where the water is perfectly safe to drink, this water bottle allows you to fill up with any water source without any concerns to your health. Unfortunately, many travelers have suffered from gastrointestinal problems drinking safe tap water because their stomachs are not used to the bacteria found in the local water.
Bottle line. Everyone needs to invest in one of these water bottles.
You want one, right? Click here to get 15% off your own Water to Go bottle with the discount code UT15.
Was this post helpful? If so, be sure to pin it to refer to later!