Das Essen in Costa Rica ist reichhaltig, bunt und gesund. Wenn du es nicht gewohnt bist, vom Frühstück über das Mittagessen bis hin zum Abendessen schwere Gerichte zu essen, könnte das Essen in Costa Rica eine Herausforderung sein.
Sobald du aufwachst, wird es dir schwer fallen, dem Geruch von gutem einheimischen Essen zu widerstehen – vor allem dem berühmten costa-ricanischen Essen namens Gallo pinto.
Diese Reis- und Bohnenmischung wird durch die Zugabe von Gemüse, Gewürzen und Beilagen noch üppiger.
Wenn du dich satt gegessen hast, kommt das Mittagessen auf dich zu. Ein Teller Casado wird gleich auf deinem Tisch landen, mit Scheiben von Huhn, Rind, Schwein oder Fisch, die dieser vollwertigen Mahlzeit Herzhaftigkeit verleihen. Sowohl die Ticos als auch die Touristen um dich herum haben einen.
Am Ende deines Urlaubs wirst du dich nicht wundern, wenn du dich eines Tages nach der schwarzen Bohnensuppe, die du gegessen hast, dem Tamale, den du bestellt hast, oder dem Gallo Pinto, der dir im Hotel serviert wurde, sehnst.
Es gibt viele einfache Rezepte für costaricanisches Essen, die du zu Hause nachkochen kannst.
Traditionelle costaricanische Rezepte müssen nicht kompliziert sein. Wenn du während deines Aufenthalts viel einheimisches Essen gegessen hast, wirst du das Essen einfach, gemütlich und unkompliziert finden.
Du wirst auch bemerken, wie jeder Teller die Früchte und das Gemüse der Saison hervorhebt, so dass dein Teller einem Erntekorb ähnelt, wenn auch auf kunstvolle Weise.
Hier sind einige Rezepte für costaricanisches Essen, die du zu Hause nachkochen solltest.
Photo Credit: ofbatteranddough.com
Empanadas with a flaky chili-spiked pastry folded over a rich flavorful filling of chorizo sausage, peppers, onions, garlic, black beans, and potatoes and topped with avocado cream.
Photo Credit: www.fusioncraftiness.com
Salsa Lizano is a Costa Rican condiment popular amongst the locals; you can find a bottle in every restaurant.
This is not your ordinary salsa. It's peppery, slightly sweet, acidic, and is layered with savory flavor.
I have eaten it with eggs, tacos, and steak. Its unique qualities are difficult to describe; you're just going to have to make some for yourselves.
Gallo Pinto Costa Rica Recipes
Why is Gallo pinto called Gallo pinto?
If you translate this Spanish name to English, you will get "spotted rooster."
Does it make sense?
Yes, definitely.
If you get the colorfulness of having spotted characteristics, you will get why this Spanish dish is named like this.
Gallo pinto is one of the traditional Costa Rican food recipes that everyone knows. Simply put, it is the national dish of Costa Rica.
Basically, it is rice and beans that are stir-fried together and are also widely eaten in Nicaragua. This combination is mixed with red bell peppers, cilantro, onions, and Salsa Lizano.
Salsa Lizano, for anyone who is not familiar with it, is a special condiment concocted in Costa Rica in the 1920s.
The sauce is brown in color and is thin enough to be used both in cooking and in eating directly. All Costa Rican eateries and restaurants will have Salsa Lizano on each table.
What do you eat with Gallo pinto?
Authentic food recipes of Costa Rica will tell you to eat it with a fried egg; however, it is not the only way to do so. You can partner this Costa Rican food with goodies such as bacon, bananas, or even cheese.
Photo Credit: whereismyspoon.co
The national dish of Costa Rica, a savory breakfast dish consisting of black beans and rice, topped with fried eggs.
It is a complete meal that will keep you satisfied for hours and hours, really no need for lunch when you had rice, beans, and fried eggs for breakfast.
Photo Credit: thegingeredwhisk.com
I also have a Gallo pinto, haha! Gallo Pinto is an easy and delicious Costa Rica rice and beans breakfast bowl with loads of flavor!
This easy 30-minute skillet meal is a great Costa Rican Rice and Beans Recipe that uses a combination of leftovers and fresh produce to make a lovely meal for any time of the day!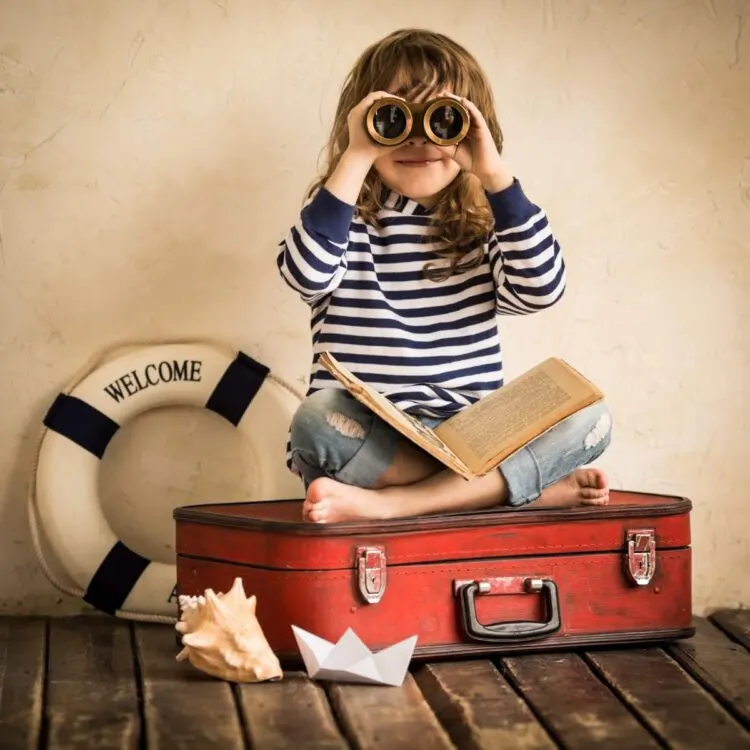 Protect your trip: With all our travel experience, we highly recommend you hit the road with travel insurance. SafetyWing offers flexible & reliable Digital Nomads Travel Medical Insurance at just a third of the price of similar competitor plans.