This article may be sponsored or include a provided product or affiliate link. See footer and Affiliate Disclaimer for full details.
Die Tope in San José ist die größte Pferdeparade in Costa Rica. Jährlich kommen schätzungsweise 5.000 Reiter aus allen Teilen von Costa Rica in die Hauptstadt, um an dieser Feier der traditionellen Cowboy-Kultur teilzunehmen. Die Reiter suchen ihren Weg durch die überfüllten Straßen der Avenida Paseo Colón und Segunda. Mehr als 600.000 Menschen; Pferde-Fanatiker, als auch Familien, die meisten im Western Style mit Cowboyhut und Stiefeln gekleidet, säumen dann die vier Kilometer lange Strecke. Viele von ihnen bringen Kühltruhen mit Eis, Bier und anderen Getränken mit und verwandeln die Veranstaltung in eine riesige Open-Air-Party.
Die Tope wird jedes Jahr am 26. Dezember, dem Tag der costaricanischen Pferdereiter in den Hauptstraßen der Innenstadt von San José gefeiert. Diese Tradition geht auf das 20. Jahrhundert zurück, in dem die United Fruit Company das Vieh importiert hat, dass sie in den Bananenplantagen einsetzt. Reiter haben die Tiere zusammengetrieben und zu den Plantagen geführt. Heute zeigen die Reiter ihre besten Pferde in der Parade. Die erste Tope fand im Jahr 1958 statt und ist seitdem zu einer Tradition in Costa Rica geworden.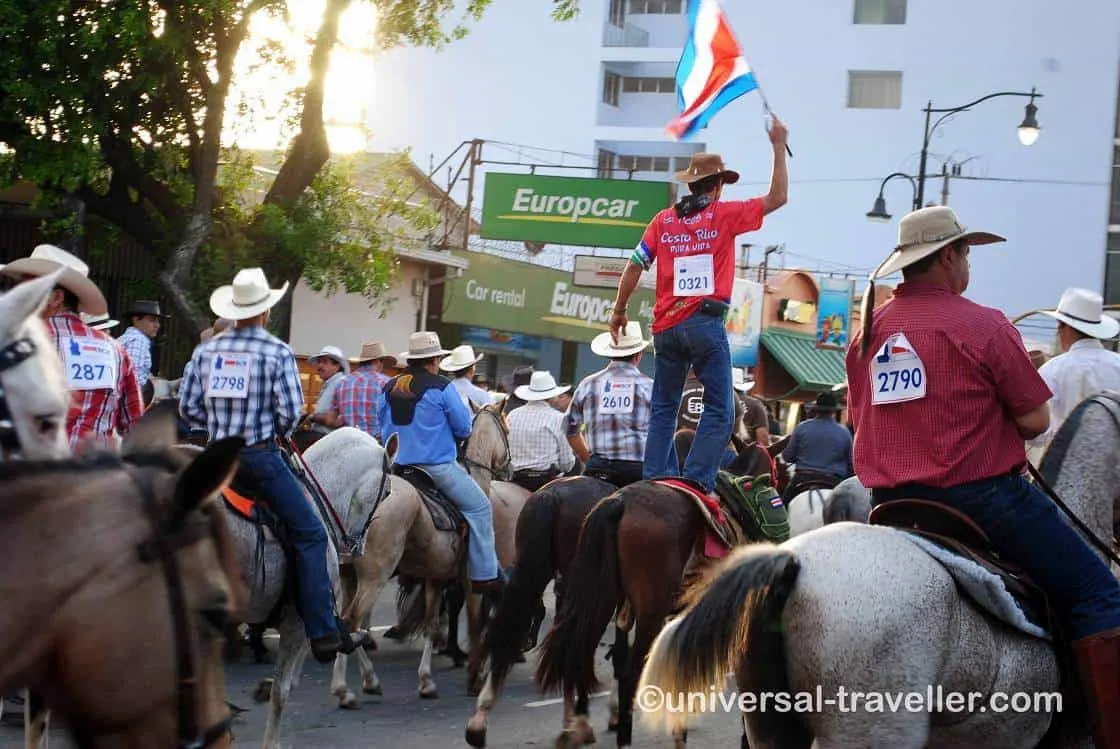 Universal Traveller –Luxury Adventure Travel & Lifestyle
Dieser Beitrag ist auch verfügbar in:
Englisch