Chances are, you're going to need to stick to a budget on your next backpacking trip.
Instead of fine dining and 7-course tasting menus, you'll be crafting DIY sandwiches full of creative ingredients outside a mini-mart.
Rather than luxury villas with infinity pools, you'll be bunking with 23 other travelers in a room with no air conditioning.
Jumping straight into the deep end by embracing these experiences can create some memorable, once-in-a-lifetime situations. But the challenges you face when living on a tight budget, especially out on the road, can sometimes make you crave a little easy living.
But before you break your budget by spending a bit more money, or worse, quit traveling altogether, you should instead consider visiting a city where your pound will go so much further.
The city of Hanoi, Vietnam, is one place where even a modest budget can have you living the good life.
Food and drinks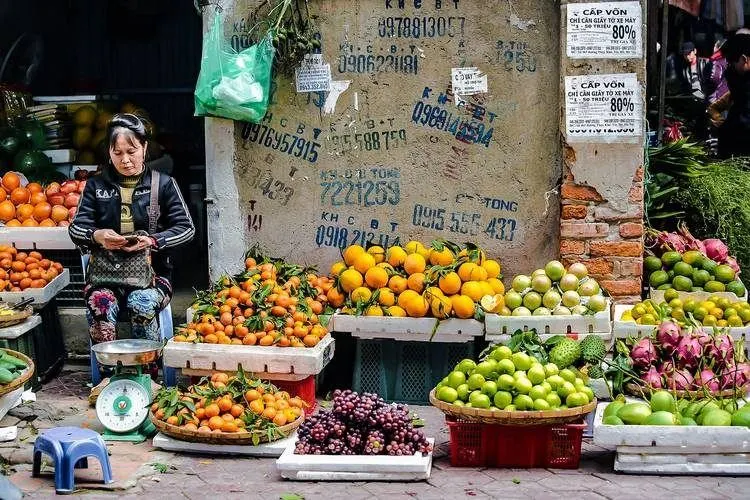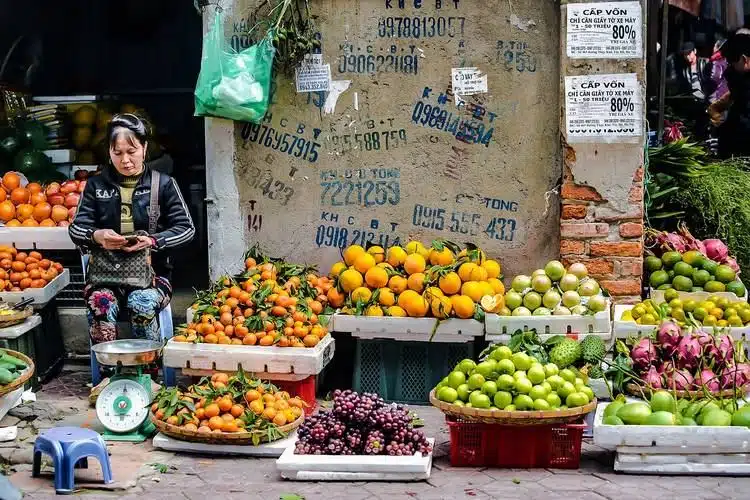 In the old quarter, the 'backpackers area' of the city, you can stretch your food budget by buying tasty street eats for next to nothing.
If you're looking for a really authentic experience, try Banh Mi—it is a local delicacy. Essentially, the dish is a sandwich, but with fresh vegetables including coriander, grated carrots, and cucumber.
The meat options include local pâtés, and the vegetarian is typically tofu. Prices for Banh Mi usually range from somewhere around 20,000 to 40,000 VND (between 80p and just over a pound).
If you find yourself in this city area after sunset, you also won't be disappointed. When it comes to drinks, bartenders line the nighttime streets, serving beer poured straight out of kegs for as little as 5000 VND per cup (roughly 15p).
The beer vendors even have tiny tables and stools set up where patrons are welcome to sit and chat with the quarter's countless other travelers. All this reasonably priced food and beer mean you can have a fun night out almost as often as you want.
In the old quarter, you'll get the chance to meet people, share delicious food, and sample local beers, all without the guilt tied to breaking your tight budget.
Off the beaten track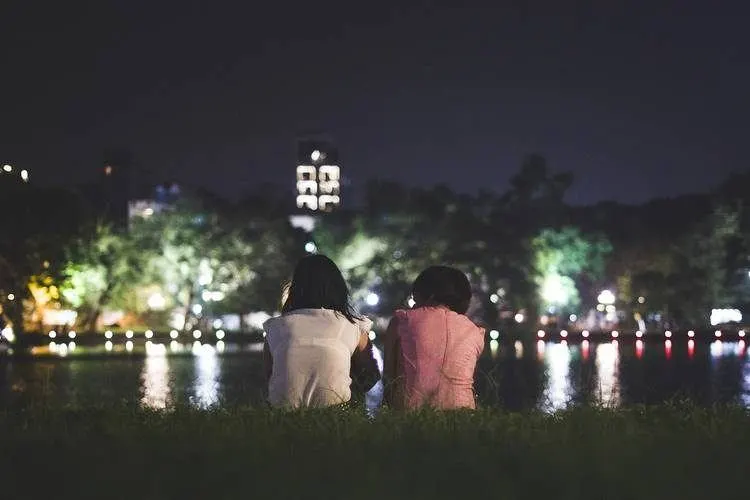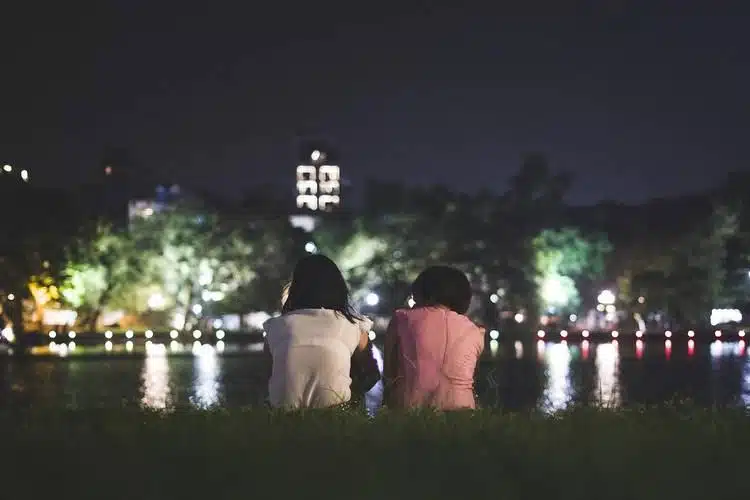 I've yet to find a spot in Hanoi that is not bustling. The city has an unrivaled way of throwing travelers into the hectic Vietnamese way of life.
Sometimes, the best way to see the 'real Hanoi' is by avoiding the touristy trips to Sa Pa or Ha Long Bay. Instead, consider heading out into the city itself for a few days.
You can rent 'swan boats on the lake near Tay Ho or shop at a few of Hanoi's countless markets. The city's stalls sell everything from Adidas shoes to pots and pans.
There is also an abundance of spiritual activities in Hanoi. If that's something you want to explore for yourself, consider a visit to one of the city's splendid temples, such as the One Pillar Pagoda.
Besides the Pagoda, you will even get to see a large depiction of what could happen to you in your next life.
If you are one of those who 'use hands to do evil deeds, for example, you will be born into a 'species with no hands' in your next life.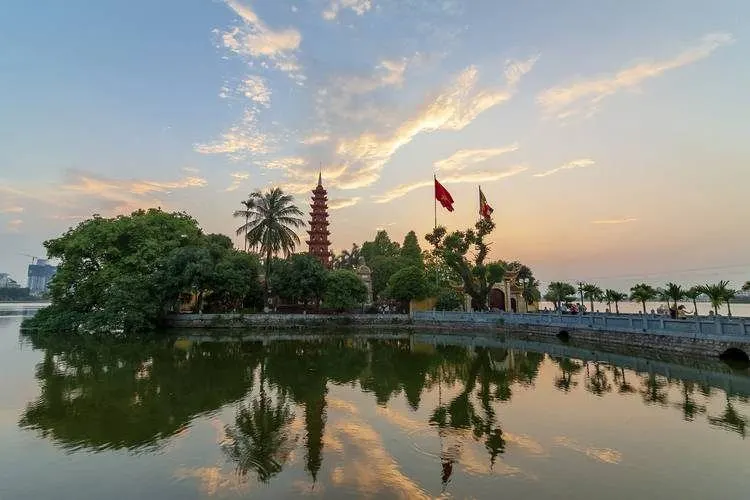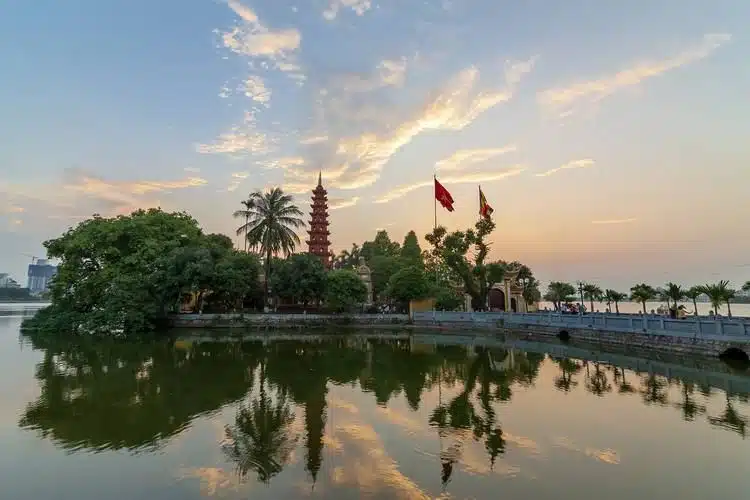 If you enjoy the spiritual aspects of travel, the city of Hanoi is also known as one of the best places on earth to seek out a psychic or tarot reading.
Tarot readings can be a truly influential experience to have while traveling, as they can help you process and consider the meaning behind so many of your new sights and experiences.
If this is the kind of thing you are curious about, talking to one of the readers on TheCircle may be a good place to start. They claim to offer in-depth insight into any situation.
So, what are you waiting for?
As long as you're up for throwing yourself in, interacting with locals, and exploring the true city, the one that ebbs and flows with life beyond the tourist traps, Hanoi can prove one of the most places you've visited yet.
Accommodation
One of the classic things that come to mind when using luxury travel' is luxury accommodation.
After a week jumping from boat to boat or plane to plane, clean, fresh towels, a comfortable bed, and perhaps even a nice breakfast can be just what you need to relax and enjoy the moment.
Thankfully, most Hanoi hostels tick all these boxes, and a few even offer much more. Because Hanoi has become such a hotspot for backpackers and world nomads, it's not too hard to find a hostel in the city with a swimming pool or spa.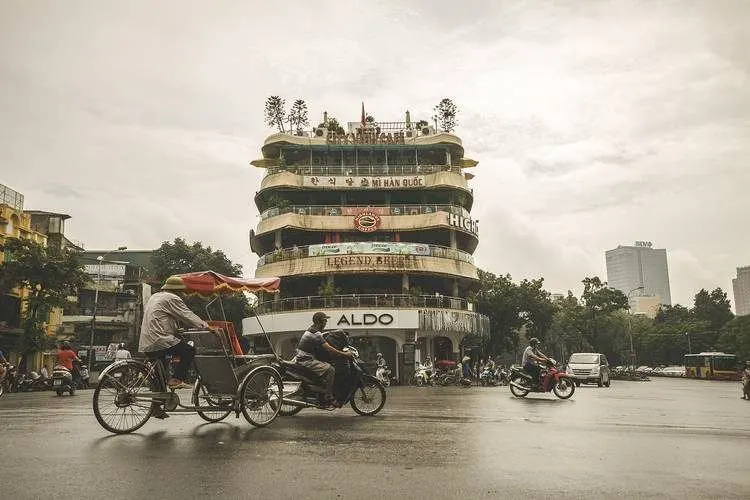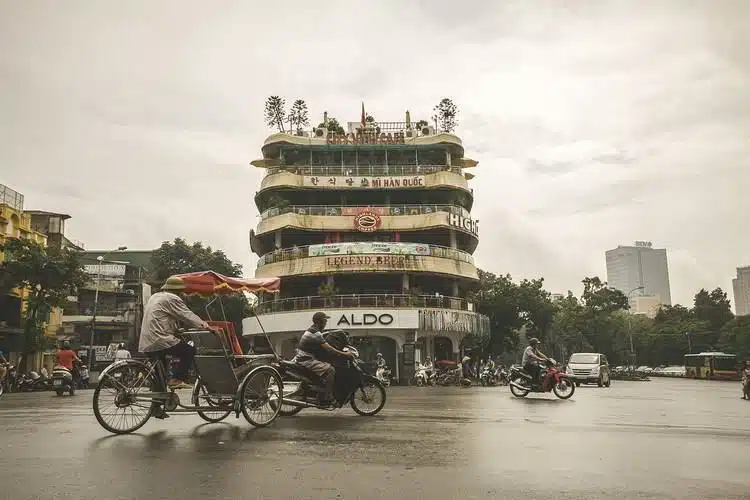 If you're into it, other host comedy nights, offer drink deals and even serve free breakfast, all for around £5 a night. At such bargain prices, I've always been shocked that more people don't decide to stay in Hanoi forever!
But, as it turns out, a lot of people do. Teaching English in Hanoi is an ex-pat favorite, and if you plan to stay awhile, you can bring your budget down even more—while living in even more luxury.
Expats who plan to stay long-term can find amazing deals on 1-bedroom apartment rentals. These apartments would rent for roughly £1000 per month in London, but in Hanoi, you can look forward to paying just £30-£70 per week.
In a city as big and lively as Hanoi, it's incredible how well you can live at such a low cost: literally just a few pounds a day.
Plus, the city holds so many brilliant things to do, and its people are genuine, kind, and always exciting. That's why Hanoi really should be a stop on everyone's travel bucket list.