Germany
Capital City: Berlin
Currency: Euro
Official languages: German
Neighbouring countries: France, Austria, Switzerland, Poland, Netherlands, Belgium, Denmark, Czech Republic
Interesting places to visit include: Berlin, Munich, Hamburg, Frankfurt, Cologne
Time Zone: Central European Time (CET +1)
Largest City: Berlin
Having a landscape of forests, rivers, mountain ranges and North Sea beaches, who wouldn't want to travel and visit Germany?
This country is home to arts and crafts, a great nightlife, the Brandenburg Gate and many historical sites that relates to WWII.
A fun fact as well is that Frankfurt, with its stunning skyscrapers, houses the European Central Bank.
More than 20 million tourists travel to Germany every year – people go there to obviously wander around the capital Berlin, enjoy the country's unique cultural range with a huge music and theatre.
Check out the most beautiful places and the best things to do in Germany.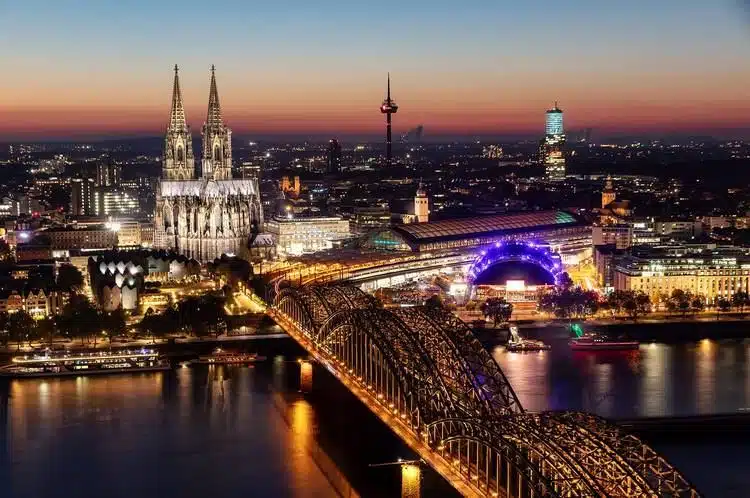 On the hunt for great day trips from Cologne Germany? We run through the best destinations in the area and end with ideas on where to stay in Cologne. For those who know where to […]