Traveling by bus from San Jose to Puerto Viejo is the most economic way. However, there are more ways to travel to Puerto Viejo, depending on your budget and travel style.
Puerto Viejo is a small Caribbean town at the Atlantic Coast of Costa Rica. It features some of the countries most beautiful beaches and is a paradise for beach lovers and surfers.
Read also: BEST THINGS TO DO IN PUERTO VIEJO
How far is Puerto Viejo from San Jose?
The road distance from San Jose to Puerto Viejo is about 217 kilometres or 135 miles.
The flight distance from San Jose to the nearest airport in Limon is 115 kilometres (71 miles).
How to get from San Jose, Costa Rica to Puerto Viejo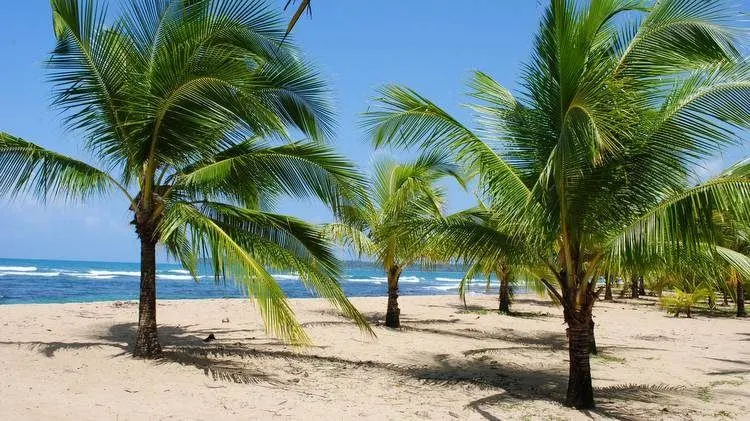 1. Public Bus from San Jose to Puerto Viejo
The public bus is the cheapest option to travel to Puerto Viejo. Bus transportation in Costa Rica is really good and there are around seven daily express buses leaving San Jose to Puerto Viejo every day.
The direct buses to Puerto Viejo leave from the Terminal de Autobus Atlantico Norte which is located on Calle 12 between Avenidas 7 and 9 in Barrio Mexico in San Jose.
Make sure to board the bus to Puerto Viejo de Talamanca or also known as Puerto Viejo de Limon as there are is a second town called Puerto Viejo in Costa Rica.
The trip takes around 4.5 hours and includes a 15 minutes stop at the bus terminal in Limon. The price is around ten USD and the bus leaves at 6AM, 8AM, 10AM, 12PM, 2PM, 4PM and 6PM.
Alternatively, you can take a bus to Limon which takes around three hours and transfer there to another bus for Puerto Viejo.
The second bus ride will take another 1.5 hours. I guess that's only interesting if the direct bus is either fully booked or if you don't like the schedule.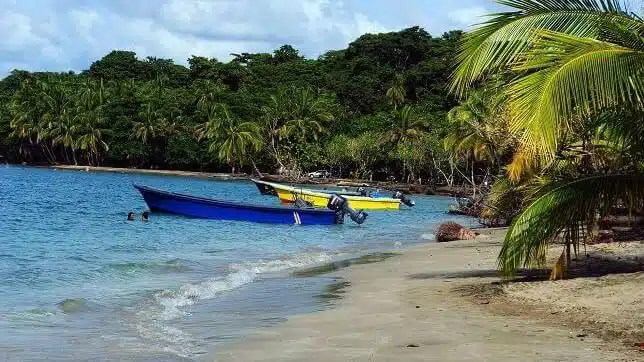 [Form id="6″]
An affordable alternative to the public bus is the shared van service. The trip takes around four to five hours, depending on your pick-up location, and costs about 50 USD.
There are several companies offering this service and they will pick you up at the airport in San Jose or just any location in San Jose.
Tip: On GuateGo you can check all available transportation options from San Jose to Puerto Viejo. It is a reliable and easy-to-use platform where you can compare prices & schedules and make a booking online.
3. Private Transfer
If you don't want to depend on the public bus or shared Van schedule there is also the option to book a private transfer from your hotel or the airport in San Jose to Puerto Viejo.
A Van for up to four people costs around 230 USD. There are also larger vehicles available if you are a big group or have lots of luggage. The cars usually have air condition and are in good condition.
4. Flight from San Jose to Puerto Viejo
Unfortunately, there is no airport directly in Puerto Viejo.
However, it is possible to fly from San Jose to Limon airport which is around 60 kilometers (37 miles) away from Puerto Viejo.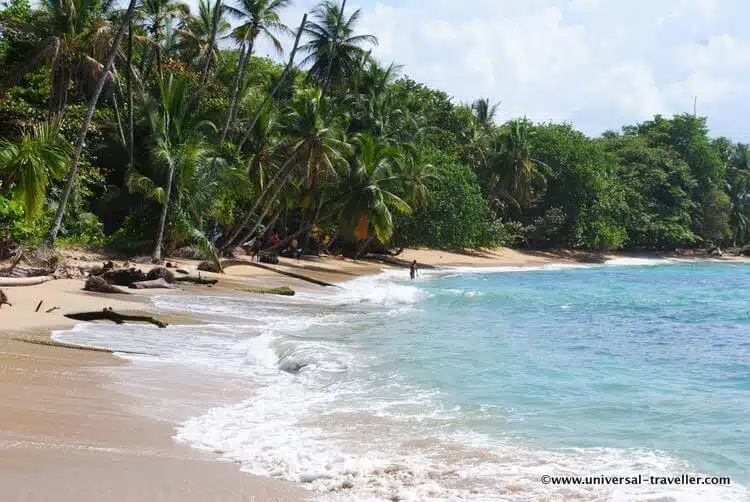 5. Driving with Rental Car
One of the best ways to explore Costa Rica independently is actually by hiring a rental car. Depending on where you want to go I recommend a 4×4.
The road between San Jose and Puerto Viejo however is without problems drivable in a normal vehicle.
While working for a local tour company in the capital city of San José, I did many of the best things to do in Costa Rica and visited the best places in Costa Rica.
To help you plan your trip to Costa Rica I put together a detailed Costa Rica guide, including information about Costa Rica transportation and the best luxury hotels in Costa Rica.
Costa Rica is well-known for its beautiful beaches and hot springs. Find here the most beautiful beaches in Costa Rica and the best hot springs in Costa Rica.