In part one 10 travel bloggers recommended amongst others packing cubes, portable solar panels, dry bags, and noise-cancelling earbuds.
Find here now part two of "The best travel gear recommended by travel bloggers".
[ez-toc]
1. PacSafe Bag Protector
We are obsessed with the PacSafe Bag Protector. If you are a backpacker you can buy this cage-like net that goes around your bag so you can lock up all your valuables when you leave your hotel. We have used this on overnight bus rides and in budget accommodation for great piece of mind and help deter thieves from messing with our bag.
Recommended by Megan from Bobo and Chichi
2. Action Cam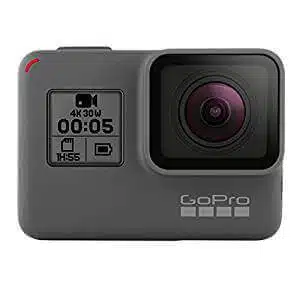 I use a [easyazon_link identifier="B01AFNACQS" locale="US" tag="timkrotrarout-20″]SJCAM 5000x Elite[/easyazon_link] for all my travel videos and pics. It is a pretty handy action cam and is a lot cheaper than the [easyazon_link identifier="B00NIYNUF2″ locale="US" tag="timkrotrarout-20″]GoPro Hero 4[/easyazon_link] which delivers the same picture and video quality. After watching numerous videos on YouTube I decided to go with this cam. My travels are pretty much on the adventurous side so I prefer having an action cam over a bulky DSLR.
Recommended by Gokul from Plan.Save.Travel
3. Cocoon Grid-It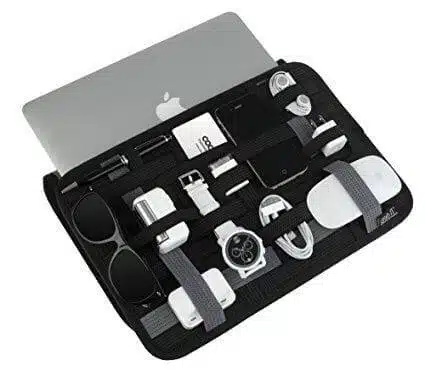 The '[easyazon_link identifier="B00479FQCM" locale="US" tag="timkrotrarout-20″]Cocoon Grid-It[/easyazon_link]' is my favourite piece of travel gear, it organises all of our little gadgets that would otherwise get lost at the bottom of a bag, if you've ever lost a memory stick then this piece of gear is for you! Another great thing is it's got a discreet little pocket on the back that we slip emergency money and important documents into, we just love how versatile it is!
Recommended by Nathan from Always a Friday
Related Posts:
4. Travel Jacket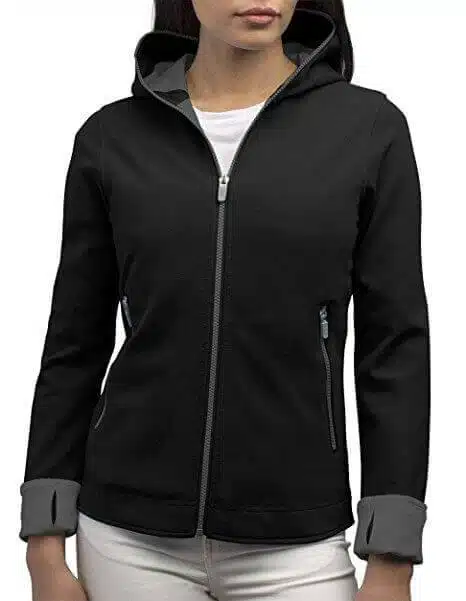 One of my favorite pieces of travel gear is my women's [easyazon_link identifier="B01ETRSIKS" locale="US" tag="timkrotrarout-20″]SCOTTeVest Chloe Glow hoodie[/easyazon_link], which has 15 hidden pockets, with plenty of room for my gear. It's definitely gadget and tech friendly, with pockets that perfectly hold my phone, passport, wallet, keys, a small tripod, sunscreen, ear phones, and even snacks for the family and a little first aid kit. It's especially hard to find a comfortable, good looking women's travel jacket with hidden pockets, so the Chloe Glow's quickly become indispensable for me!
Recommended by Micki from The Barefoot Nomad
Find here the best travel pants for men & women.
5. Merrell Moab Ventilators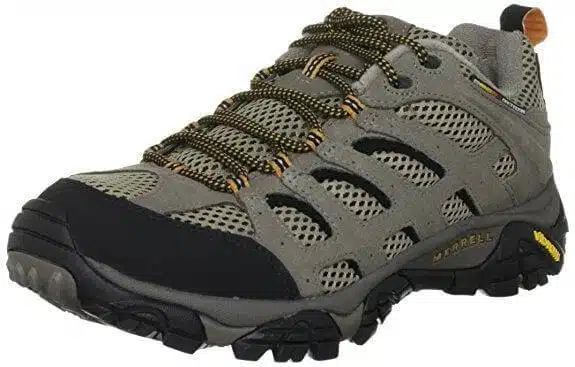 The [easyazon_link keywords="Merrell Moab Ventilators" locale="US" tag="timkrotrarout-20″]Merrell Moab Ventilators[/easyazon_link] are my favorite travel shoes for both men and women to travel in. The shoes are sturdy, waterproof, and great for hiking anywhere. I've taken these guys to the tops of the mountains in Europe, to bush walks in Tanzania. They have been with me for two years and are still in great shape! What I love most about them is that they come in two styles. One as more of an athletic shoe look so you can wear them out in town, and the other is with a high ankle to protect your legs while doing rough hikes. I will never travel without these shoes again!
Recommended by Natasha from The World Pursuit
6. Trekking Poles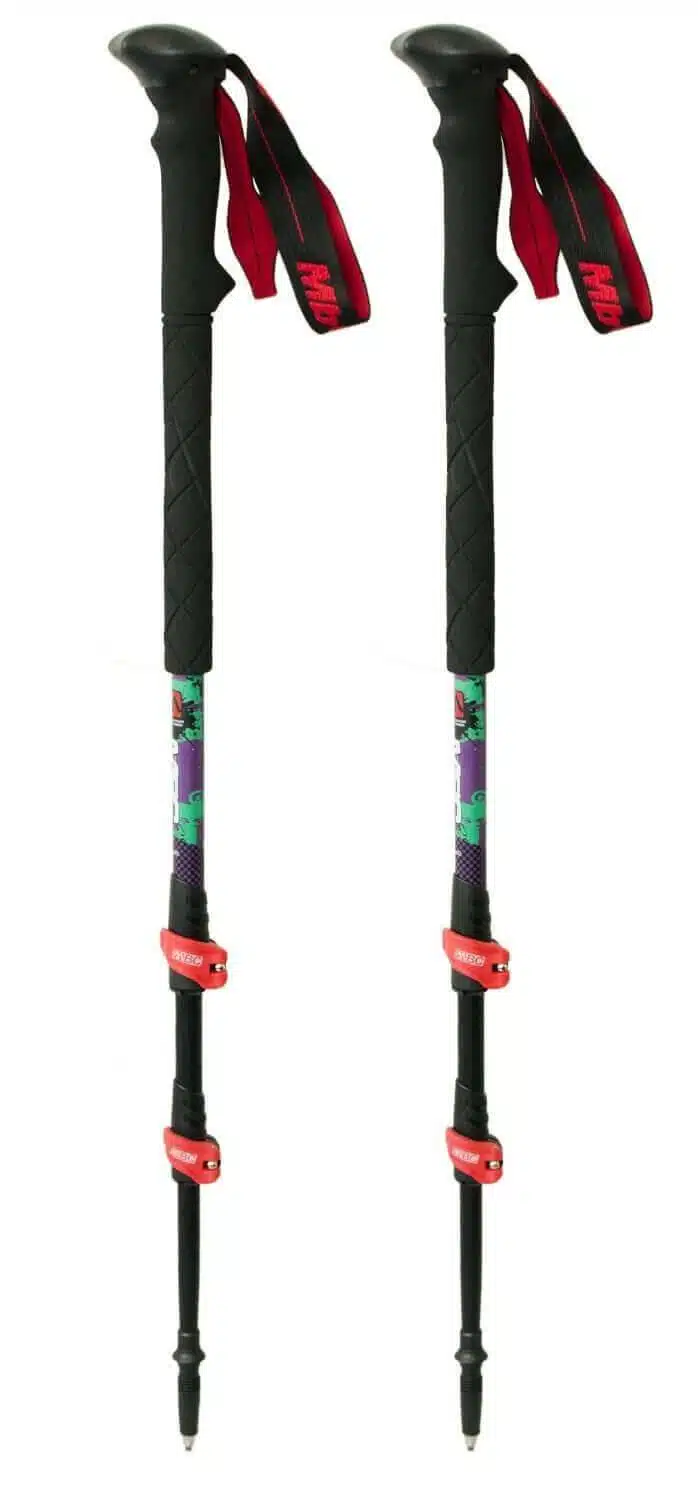 If you like some action or adventure like us, then trek to the Himalayas. It will not only rush your adrenaline levels, but will help you to understand your strengths and weakness. For trek one has to be physically as well as mentally fit. Along with it he/she should also carry the proper gears (like [easyazon_link keywords="head lamp" locale="US" tag="timkrotrarout-20″]head lamp[/easyazon_link], torch, sunglasses, backpack etc) to make it a memorable experience. Our favourite trekking gear is [easyazon_link keywords="trekking poles" locale="US" tag="timkrotrarout-20″]trekking poles[/easyazon_link]. These poles are essential for both uphill as well as downhill climb. They not only provide extra support but also protect the knees from bruising. Most people don't prefer using them but we are big fan of trek poles and preferably foldable ones.
Recommended by Suruchi from All Gud Things
7. Reusable Water Bottle

I never travel without my [easyazon_link keywords="Klean Kanteen insulated water bottle" locale="US" tag="timkrotrarout-20″]Klean Kanteen insulated water bottle[/easyazon_link]. I like that it is double-wall vacuum insulated (meaning no condensation) and it keeps my water cold all day – which is handy when traveling to warm climates. I am one of those people that drinks tons of water so packing a reusable water bottle saves me from having to constantly buy bottles of water while traveling. Not only is this great for keeping my travel costs low, but it is also great for the environment.
Recommended by Matilda from The Travel Sister
8. Solid Toiletries
[easyazon_link keywords="Solid toiletries" locale="US" tag="timkrotrarout-20″]Solid toiletries[/easyazon_link] are a fantastic investment for any traveller. Not only are they fantastic for the eco-warriors amongst us, but they're so practical when travelling. They take up a fraction of the weight of normal toiletries and a lot less space. They also last longer, meaning that if you're going somewhere a bit more rural or less likely to have western toiletries, they'll be with you the whole way. Lastly, their solid form means they are absolutely fine to take as hand luggage; perfect for those long weekends when you don't want to take a hold bag! You can nowadays buy most toiletries in solid form; including shampoo, conditioner, deodorant and toothpaste.
Recommended by Claire from Claire's Footsteps
9. Sandusa Beach Towel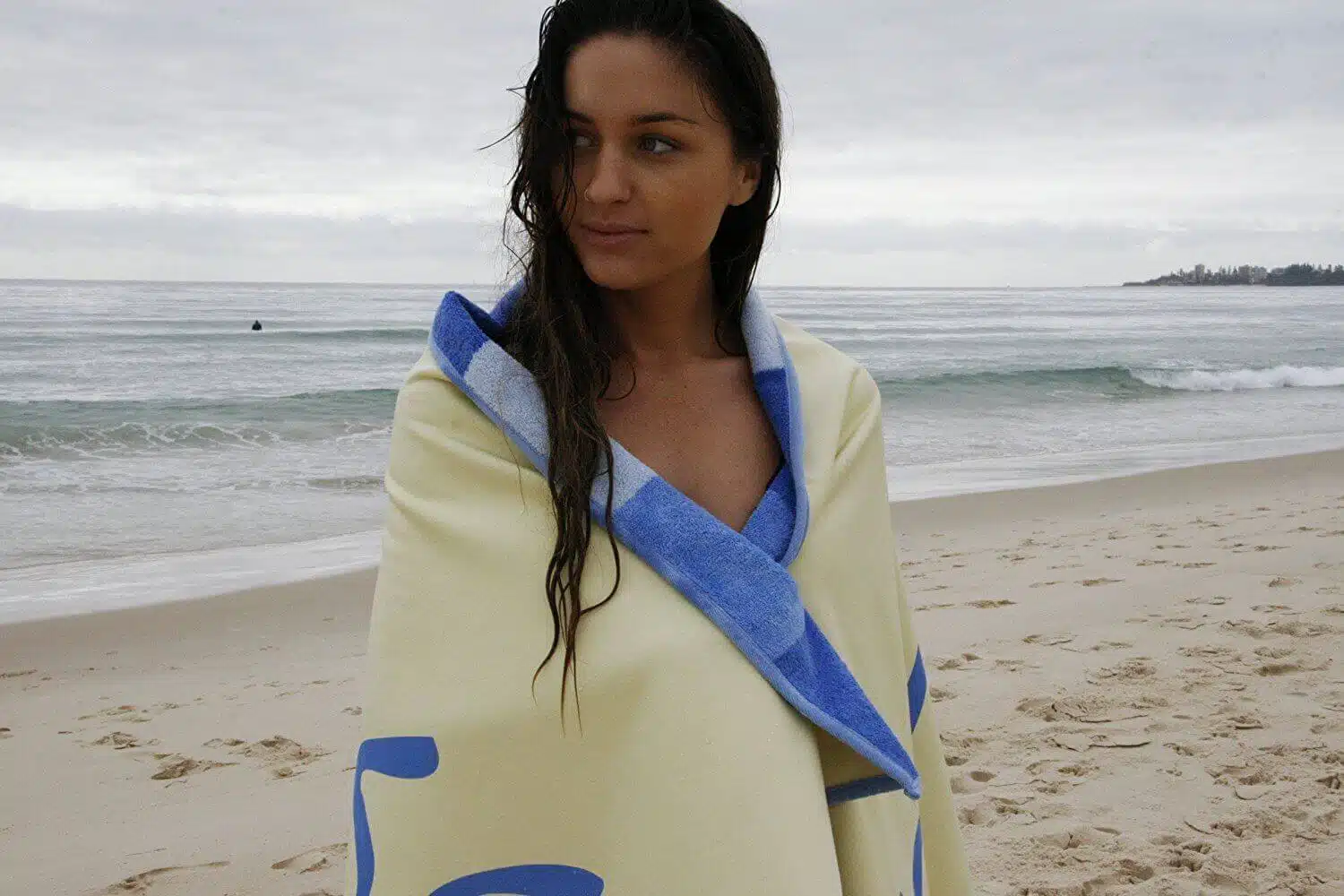 As someone who blogs about food, drink and sun destinations, one of my favourite travel gear items to take when travelling to the Caribbean or Mexico is my [easyazon_link keywords="Sandusa beach towel" locale="US" tag="timkrotrarout-20″]Sandusa Beach Towel[/easyazon_link]. Not only is this cute towel so generously-sized ( I've even used it as a blanket) that you can stake out a prime of sand and stretch out but it's been created with an ingenious pairing of plush cotton and water proof backing. This means it stays dry and sand free so you can simply shake it out rather than head to the laundromat. You can also use the Sandusa beach towel to wrap your wet bathing suit or other gear so you don't get your beach bag or rental car soggy.
Recommended by Michele from A Taste For Travel
10. Carry-On Suitcase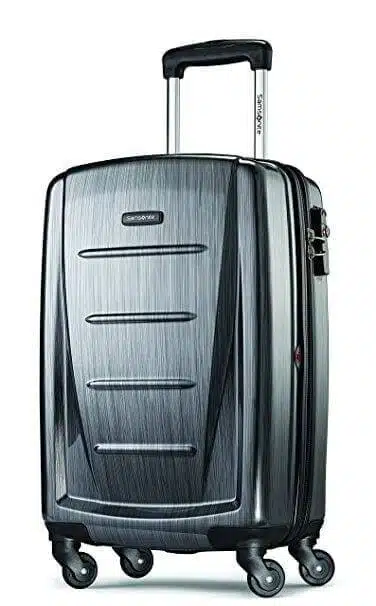 My must have travel item is my [easyazon_link keywords="hard-shell carry-on suitcase" locale="US" tag="timkrotrarout-20″]hard-shell carry-on suitcase[/easyazon_link]. The hard case is durable and sleek – despite how often it's been checked and thrown around, the exterior looks as good as new. Inside, there are 2 equal halves so I find it incredibly easy to organize clothes on one side and toiletries & shoes on the other. It comes perfectly sized with packing cubes so everything is neatly organized and despite it being carry on only, I've been able to fit 3 weeks worth of clothing in it, no problem! From Europe to Asia to weekend getaways upstate, this small piece of luggage has earned back the investment and more.
Recommended by Sher from Sher She Goes
Check out "The best travel gear recommended by travel bloggers part one" for more tips.
More Travel Gear Internet Resources:
Are you on Pinterest? Pin this!