Have you ever experienced going on a trip or vacation, getting excited about it, but once you get there, you realize there are actually many things you overlooked?
This problem is more common than you think. Traveling would go a lot faster and easier if you know about the things that must be brought.
So if you are the type that doesn't want to get all rattled up and worried while on vacation, then keep on reading and educate yourself about The Best Travel Gear.
Travel Bloggers use all items on the list and recommend, so it is safe to say you are in good hands.
Don't forget to check out "The best travel gear recommended by travel bloggers part two."
1. Rimowa Suitcase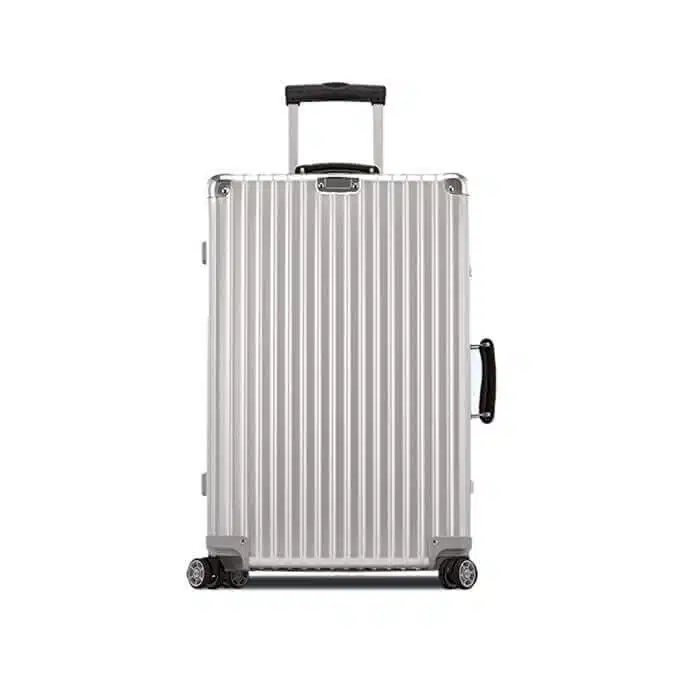 Ever since I've switched to Rimowa suitcases, I've never used another brand.
Germany always pumps out great products like BMW and Mercedes cars, and Rimowa suitcases are no different!
They are all super durable hardshell cases complete with TSA-approved built-in locks and, now on some models, electronic tags.
My favorite line is the Salsa or Salsa Air or Salsa Deluxe lines because the cases are all extremely light, which means you can fit more in your luggage!
Read also: Best carry-on luggage.
Recommended by Genie from Gallivanting Bean
2. BUFF Headwear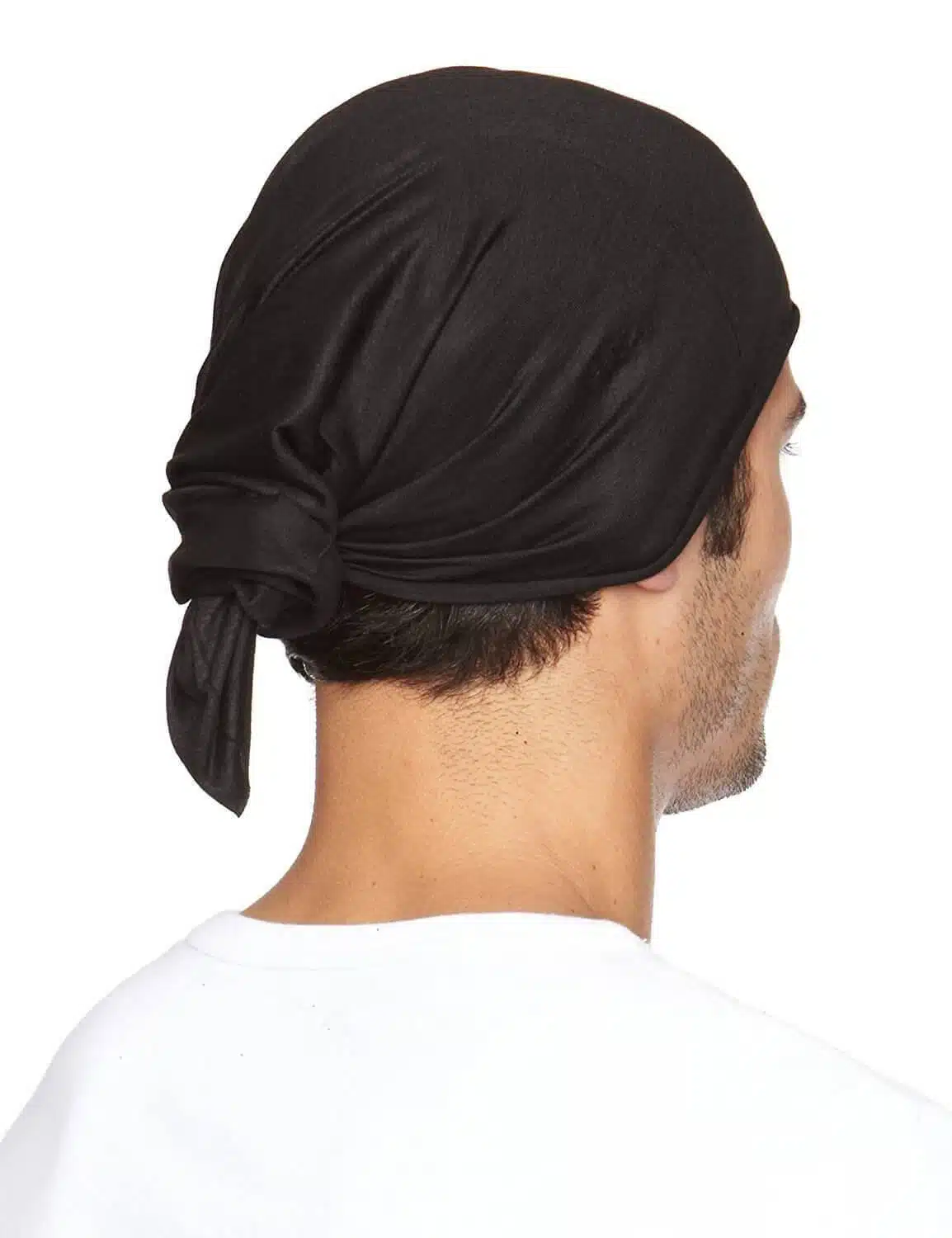 When you're backpacking, wearing the same t-shirt and socks for days on end is more expected than disgusting. Multipurpose is key.
The BUFF is a polyester band that has replaced everything in my hiking bag, from hats to scarves to face covers.
The BUFF effortlessly switches into more appropriate headwear rather than wasting time changing gear when the weather turns.
Since getting mine, I haven't traveled without it.
Recommended by Taylor from Travel Outlandish
3. Absorbent, Lightweight Towel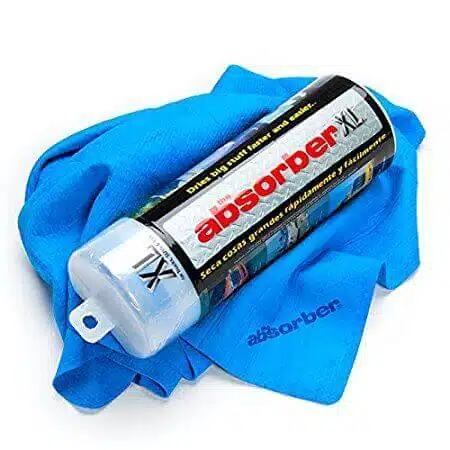 The Absorber, a super-absorbent, lightweight towel, is by far my favorite piece of travel gear.
Made out of soft, chamois material, my Absorber measures 69 x 43 centimeters and rolls up tight to fit in a cylindrical, plastic case.
To dry, it only needs to be squeezed out and put right back in its case.
It's much more convenient than a normal towel as I don't have to worry about finding a place to hang it, and it takes up much less space in my bag.
Track down one of these ingenious inventions, and you (and your backpack) certainly won't regret it!
Recommended by Craig from Vagabond Disposition
Related Posts:
4. Thermo Backpack
Our most essential travel item is a Quechua FORCLAZ backpack. Its isothermal system keeps your drinks and food cold without ice blocks for half a day.
It is light, comfortable to wear (with chest straps), and has side pockets to keep phones and keys dry. Perfect for our daily travel activities.
Recommended by Thassia from Family Off Duty
Read here how to choose the best travel backpack.
5. Travel Tripod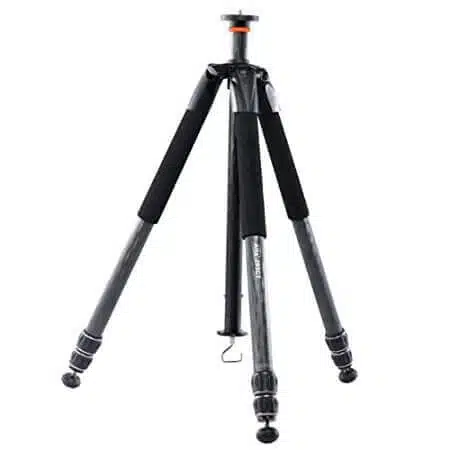 This tiny Vanguard Veo 265CB carbon fiber travel tripod comes along with me everywhere I go.
As I'm a light packer, it fits just perfectly in my cabin backpack while working wonders once I need it.
It is strong and durable, made of carbon fiber, and comes with a fantastic ball head. What's not to love?
Recommended by Inma from A World to Travel
6. Packing Cubes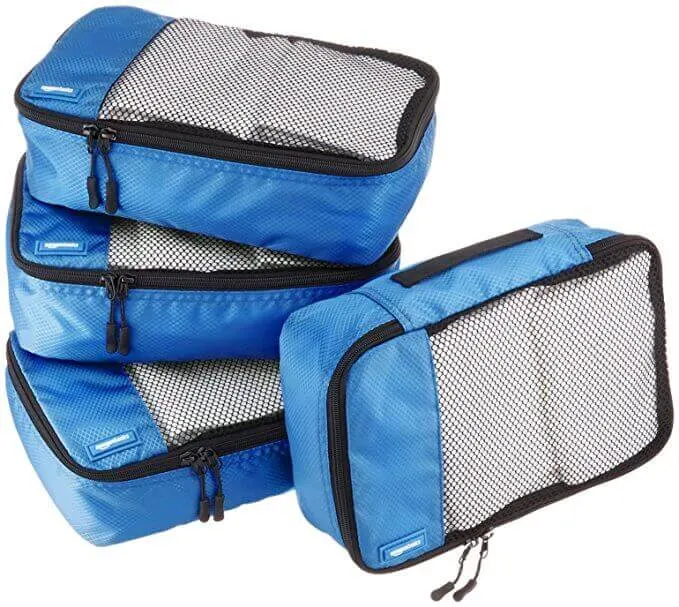 It may sound like the most uttered sentence ever, but packing cubes really are god-sent.
They are the ultimate organizational tools for your travel that make your packing/unpacking/using things very breezy.
Add pouches to this, and you will be one efficient packer! You will not only pack light, but the chances of not packing a thing will also reduce like crazy!
Segregate your clothes into workwear, gym wear, tops, bottoms, dresses, and use packing cubes accordingly.
Another excellent tip is to roll your casual clothes INSIDE the packing cubes to utilize the maximum space available.
Recommended by Anuradha from TravelHighway
7. Portable Solar Panel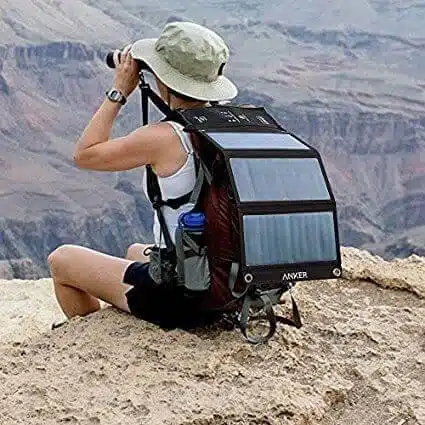 My favorite item to travel with is a portable solar panel to charge my phone and camera batteries.
It folds away, so it's small and light enough to carry around or attach to the outside of your backpack.
As long as the sun is shining, it's a great way to keep everything fully charged.
If you already rely on power banks, this will also keep those charged so you can go for days or even weeks without worrying about running low on battery.
Recommended by Tamsin from Life begins with Travel
Low Battery? Find here the best power banks.
8. Noise Cancelling Headphones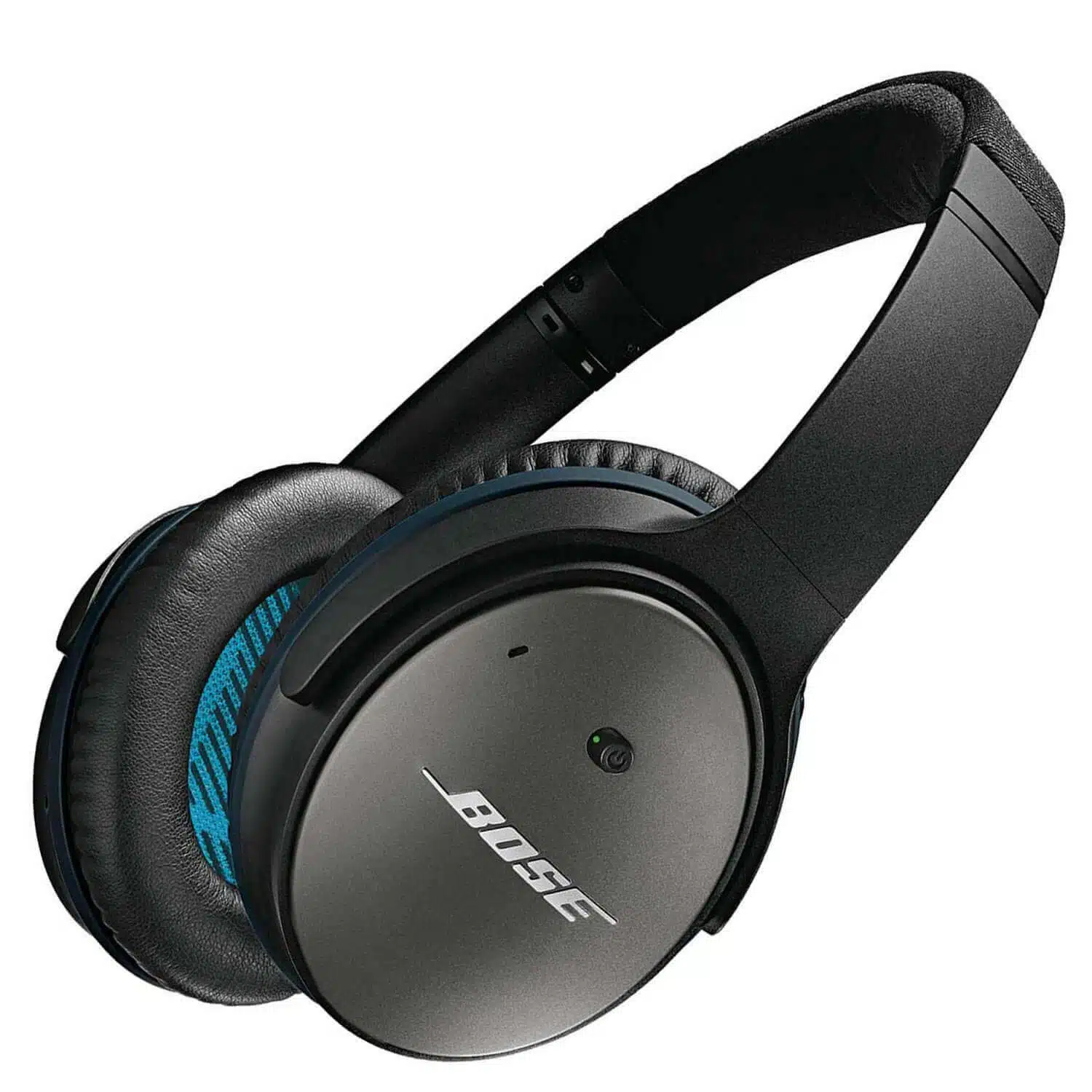 I had been traveling for 2 years already when I finally got myself the noise-canceling headphones from Bose.
As a digital nomad traveling a lot, I am often working in situations that I can't control.
With this lifestyle, headphones that enable you to work without distractions become a must. I could not imagine working without them anymore.
Additionally, they are wireless, making my travels much easier: No tangling myself anymore standing at the check-in for my next flight searching for my passport.
No detangling of the wire before I'm able to listen to music or my favorite audiobook.
Recommended by Barbara from Barbaralicious
9. Dry Bag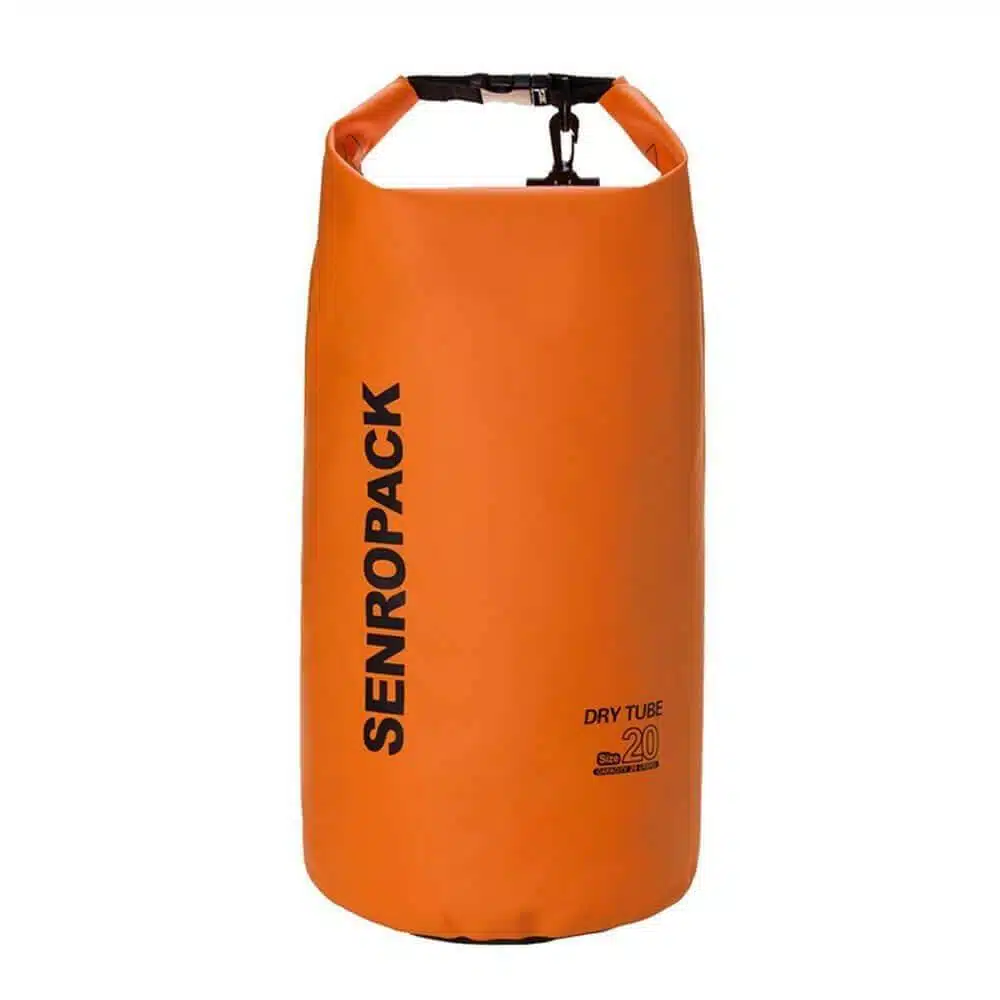 The dry bag is my most recommended piece of travel gear, even after six years on the road.
Whether I'm on a snorkel trip or climbing a mountain, I bring along my dry bag. I even use it as a purse on a rainy day.
Sometimes, it's my extra bag when I can't stuff not one more article of clothing in my main bag.
And lastly, this may sound weird, but it even makes a good "bucket" for hand washing your clothing when on the run.
Recommended by Nina from Where in the world is Nina
10. Steripen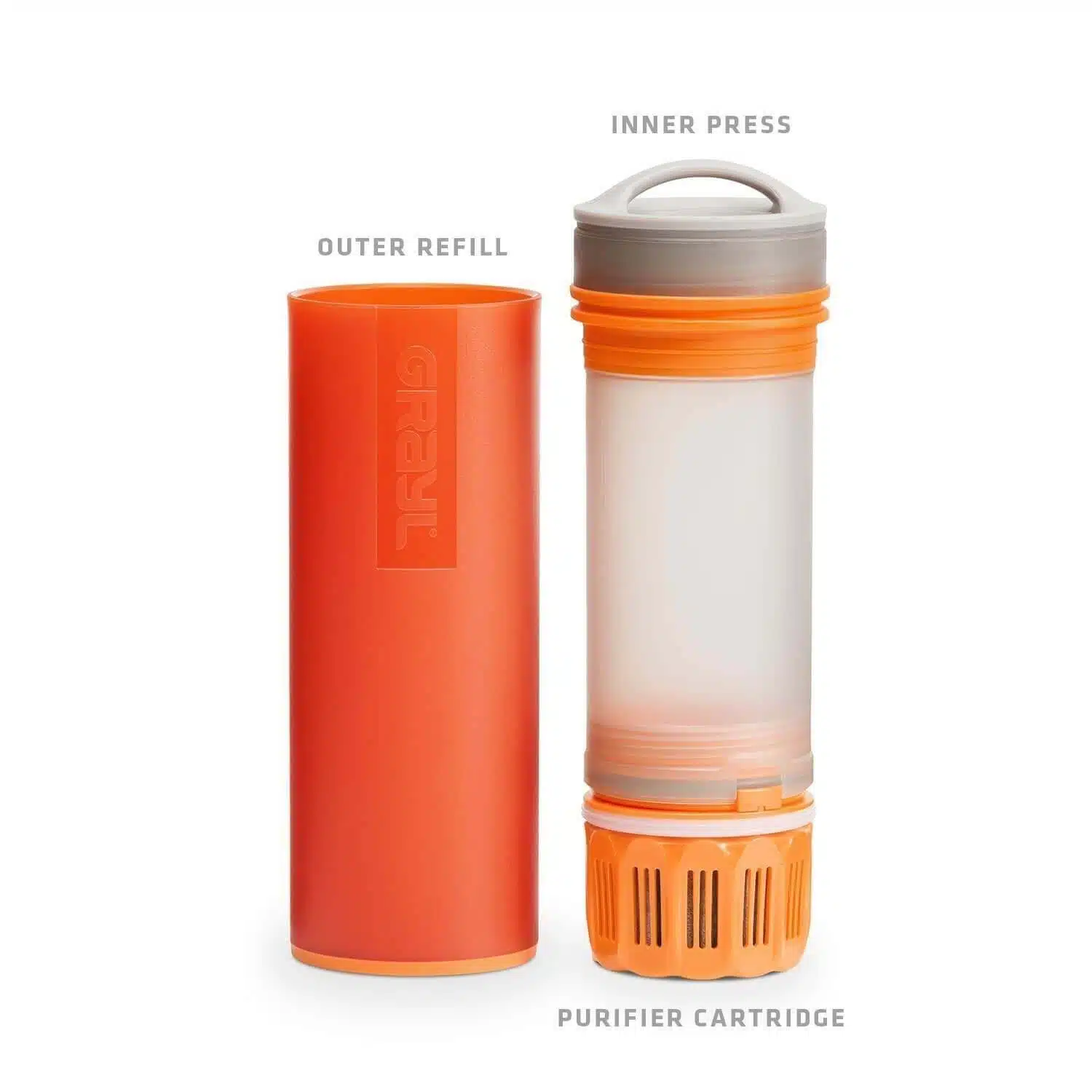 My steripen is probably the most worthwhile item in my backpack. Before I purchased one, I would feel extremely buyers guilty every time I bought a new plastic water bottle on the road.
Now, I can fill up my water bottle anywhere, pop in the steripen, and leave it to do its thing.
It takes less than a minute, and afterward, I have clean freshwater to drink.
And most importantly, I don't need to waste any more plastic water bottles!
Recommended by Nicole from Wee Gypsy Girl
Don't forget to check out "The best travel gear recommended by travel bloggers part two.
Are you on Pinterest? Pin this!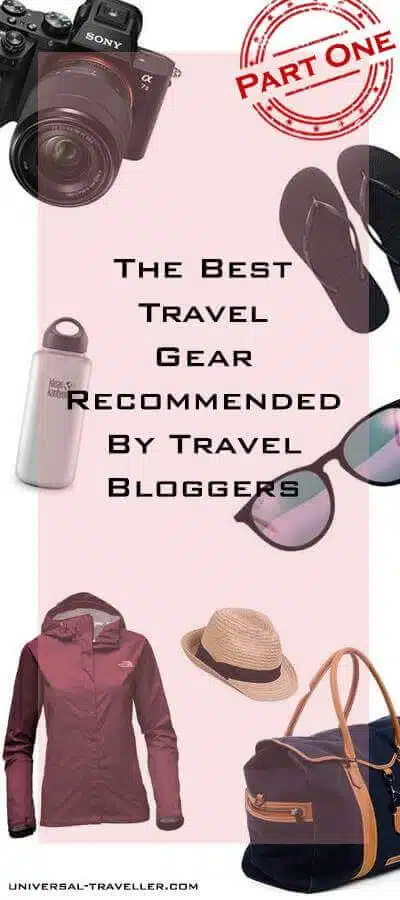 ."