Don't lose the chance to capture great experiences and memories when you travel by having faulty equipment, learn about the Best Travel Cameras that you can use on your next trip.
All cameras and accessories are used and recommended by travel bloggers.
Best Mirrorless Camera – Sony α6000 Series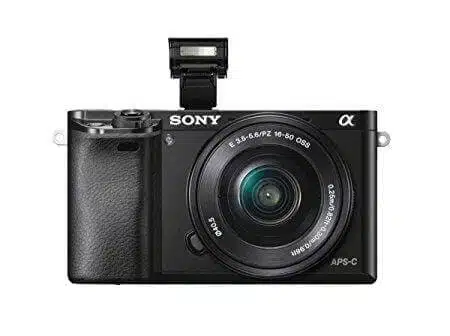 After doing tons of research when looking for a camera, I decided to buy the Sony Alpha 6000. I found it to be the best camera in the price range. Upgrading to a Sony mirrorless camera has enabled me to take amazing pictures in a variety of lighting situations. The Sony a6000 gives you the image quality of a DSLR in a much smaller package, making it perfect for travel. The standard 16-50mm lens is actually high quality and works for a variety of situations. For a first lens upgrade, I recommend getting a 50mm prime lens from Sony.
Recommended by Dan from Honeymoon Always
Best Action Camera – GoPro Hero 5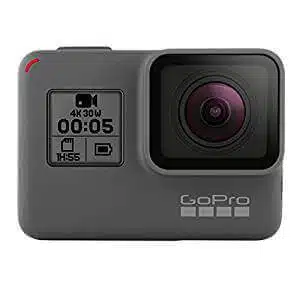 The best camera for your action adventures, GoPro Hero 5 has a waterproof body and a wide range of field of vision for capturing photos. It is easy to use because of its touchscreen and voice control feature, so no more worrying if ever your hands are busy. The three button step is now replaced with just a simple button that records and stops.
Related Posts:
Best Smartphone Camera
Samsung Galaxy S7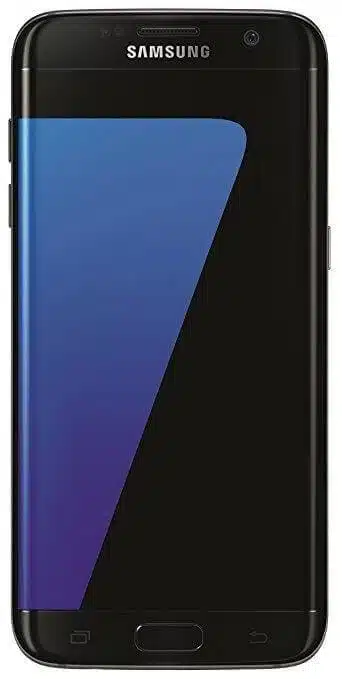 "For more than a year now, I've been using the Samsung Galaxy S7 phone as my sole travel camera. When purchasing it, I figured I could either go with a cheaper phone and a DSLR, or get the best camera phone on the market at the time, which was unquestionably the S7. Every now and then I find complex shots which just need the ISOs or aperture of a great DSLR, but everything else I've been able to capture beautifully with the phone. I edit my photos directly on the phone with Snapchat, and they've even been featured in Lonely Planet. I do plan to get a Canon 80D in the very near future, but that will be my video camera. The phone will always be my first pick for my photos."
Recommended by Skye from Skye Travels
Samsung Galaxy S8
Its multiple-focus feature on its selfie camera makes it a good reason to include it on this list. The image processing of the Samsung Galaxy S8 has improved on finding the best and quality photos by capturing numerous shots and putting them into one photo. All that's left to do is just click the shutter.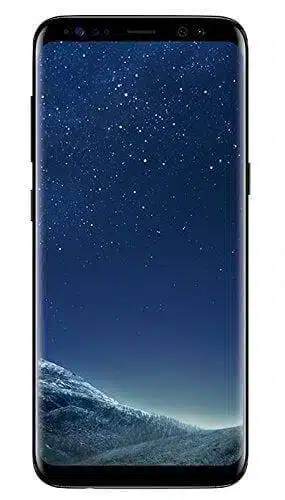 "Before getting the Samsung S8 I was using the S5, so it was definitely a big change. Most of my pictures are for my social media and blog, and the S8 delivers. I think the S8 camera is better and faster that the S7, but if you have that phone I would wait until the S9 or S10, if Samsung launch them. I personally love the manual mode of the S8 where you can choose shutter speed, white balance, ISO, and exposure level. The interface on the camera is fast and very easy to use. You can swipe the lock screen or double-tap the power button to instantly be into the camera app and you're less than a second away from the shutter firing. I've been using this phone for almost a month and every time I take pictures, people ask "wow, which phone is that?"."
Recommended by Fran from La Vida Nomade
Iphone 7
The Iphone 7 has better aperture compared to those before. Its wider aperture allows additional light in the sensor, meaning the photos captured will be more detailed and it can also create soft-focus photos conveniently. Its front camera now has a 7 MP sensor, making it great for those who love to take selfies.
Low Battery: Find here the best power banks.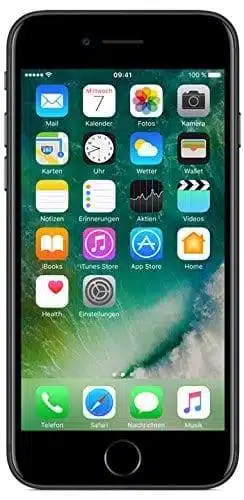 "The IPhone 7 is the perfect camera for travel. Apple have packed one heck of a camera into it's latest phone incarceration. The image clarity is incredible, and it's ability to capture colour, even in poor and low light is like no other. In some cases it takes better photos than my FZ70 Bridge! Add in all the other features that come as standard such a video and panorama, and the convenience of having it as part of your phone, both in terms of size and accessibility, it's a fabulous piece of kit!"
Recommended by Vicki from Make Time To See The World
"I always like to think that it is not the camera that takes the shot, but who's behind the camera. I have achieved some really good photography with a mere iPhone 6S Plus. The plus side of using an iPhone to take photos is that it is incredibly light and easy to use; it is discreet which means that I don't attract too much attention when I take it out to start shooting and that if I want to take street photos people won't feel too much of an intrusion in their lives. I took my iPhone with me to India and managed to take some great shots!"
Recommended by Claudia from My Adventures Across The World
TIP: If you want to record videos on your phone I highly recommend the DJI Osmo Mobile. It is a portable stabiliser for your phone and the built in ActiveTrack technology automatically keeps your smartphone facing you as you move.
Best DSLR Camera – Nikon D3300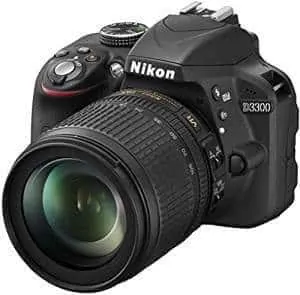 "When researching the best DSLR cameras for beginners almost two years ago, the recommendations were near unanimous: get the Nikon D3300 (note: Nikon has since come out with the updated Nikon D3400, which is very similar).
The recommendations could not have been more spot on. Though I had never held a DSLR before, the camera was incredibly easy to learn on. The price point is reasonable, the photos magnificent, and the body (and durable!) enough that it is easy to carry everyday while traveling.
As a popular camera under a popular brand, we've also found it fairly easy to find small items like lense caps and battery chargers abroad when ours inevitably break or go missing–travel long enough, and it will happen!
If you're looking to get into a DSLR at a low price point on a camera that's easy to learn all the ins and outs of manual shooting on, you can't go wrong with the Nikon D3300!"
Recommended by Kate from our escape clause
Find here The Best Travel Gear Recommended By Travel Bloggers.
Tamron Lenses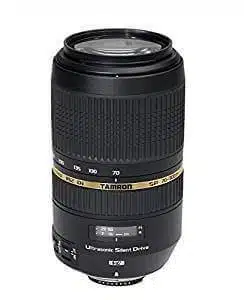 "My favorite piece of travel gear handsdown is my Tamron 18-270mm lens. They make it for Nikon or Canon and its perfect for travel because its compact and versatile. It takes wide angle shots for all your landscape needs and can zoom all the way to 270 for wildlife or anything that is farther away. With the Tamron 18-270 you won't need to worry about packing a second lens because this one does it all and takes great HD photos."
Recommended by Mike from Live, Travel, Teach
Find here the best travel camera bags.
Best Camera for Vlogging – Canon Powershot G7 X Mark II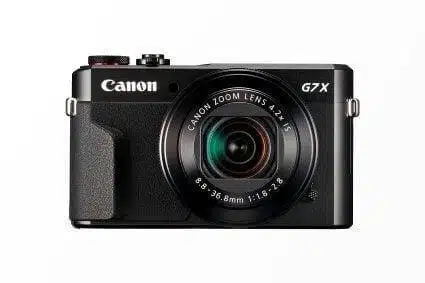 All types of pictures are great to try out with this camera. The Canon Powershot G7 X Mark II is very high-speed when it comes to capturing images. The camera can shoot up to 8 frames per second (both raw/jpeg mode) and can also capture great images in low light situations.
The Canon Powershot G7 X Mark II is especially popular between Youtubers and Vloggers. It has a flip-up screen and an incredible fast and accurate autofocus. You can transfer your recordings via NFC and WIFI without cables. Another cool feature is that you can control the camera with your smartphone or tablet. 
Best Drone for travelling – DJI Mavic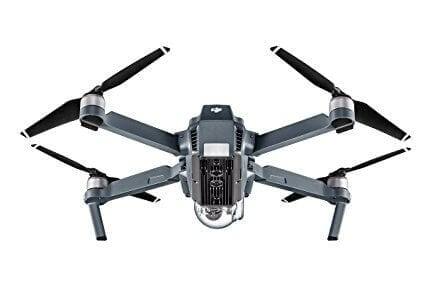 "The DJI Mavic is the best drone to travel with for one specific reason- it's so compact! If you've ever had any other drone, similar to the size of theDJI Phantoms, you will know how much of a pain it is to travel with them. They require an additional backpack to carry everything including the charger and remote controller. The Mavic can fit in your hand, which makes traveling with it easy. The mavic is one of our favorite travel cameras because of the aerial shots you are able to get with it. The mavic is able to capture different perspectives that a handheld camera is not able to capture."
Tarah from Fit Two Travel
Best 360 Camera For Travel – Insta360 Nano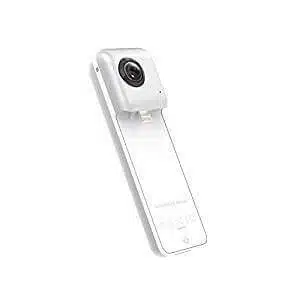 "Who doesn't want a camera that takes a 360-degree photo, video or even a 360-degree time lapse? I know I needed one as soon as I heard the technology was commercially available. Of all the cameras out there the easiest and most convenient for me is the Insta360 Nano. This nifty gadget plugs into your iPhone allowing you to capture high-quality 360-degree vision at the touch of a button. With options to share directly to social media and watermark overlay, this has quickly become one of my favourite cameras for my travels."
Recommended by Lauren from #ljojlo
If you are an Android user you should check out the Insta360 Air.
Are you on Pinterest? Pin this!