There are so many best things to do in Costa Rica that it is sometimes difficult to pick just a few. That's why we came up with this ultimate list of what to do in Costa Rica.
Costa Rica really is a dream destination for every adventurous traveler, and although the country is so small in size, it has so many different places to offer.
From volcano tours to beautiful beaches to relaxing hot springs, Costa Rica has something to offer to everyone.
16 Best Things to do in Costa Rica
1. Relax at one of Costa Rica's Hot Springs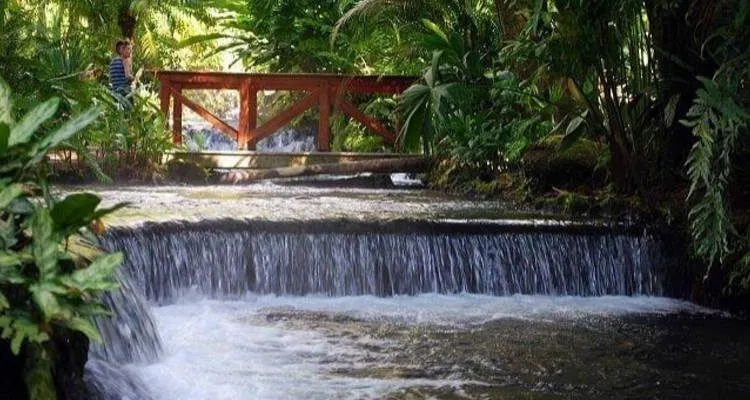 Costa Rica has some of the best hot springs in the world. Many of these natural wonders are maintained by thermal resorts and hot springs spas.
I highly recommend the Tabacon Hot Springs near Arenal Volcano. You can book a day tour from San Jose to the Tabacon Hot Springs and the Arenal Volcano if you are short on time.
Read full article: BEST HOT SPRINGS COSTA RICA
2. Visit Manuel Antonio National Park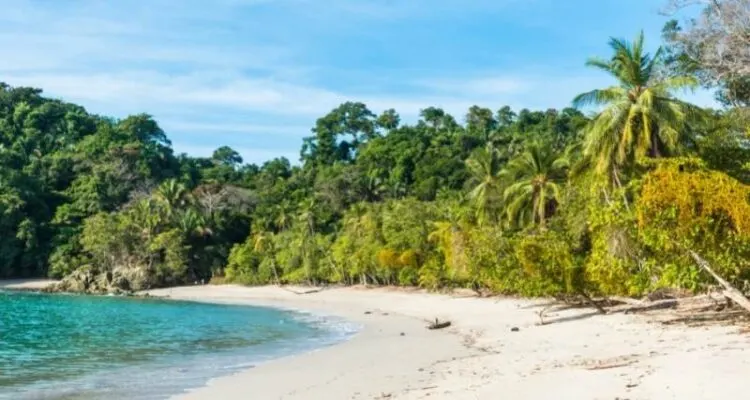 Manuel Antonio National Park is one of the most bio-diverse places on earth and one of the best things to do in Costa Rica.
The park combines beautiful white sandy beaches with lush, tropical rain forests and coral reefs.
Manuel Antonio National Park is home to 109 species of mammals, 184 species of birds, sloths, iguanas, coatis, raccoons, and the endangered Costa Rica squirrel monkey.
Read full article: BEST COSTA RICA NATIONAL PARKS.
3. What to do in Costa Rica – Go Ziplining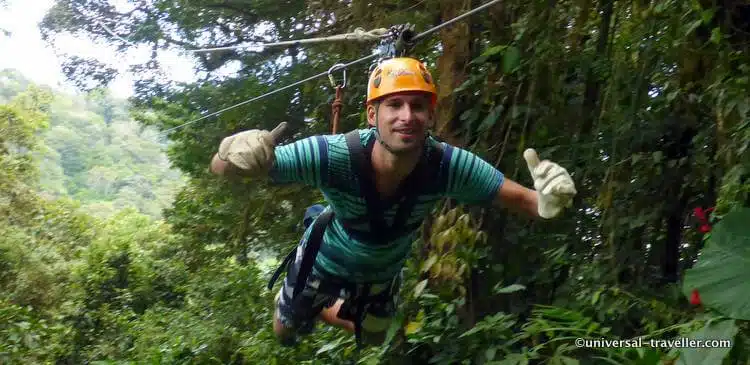 While Costa Rica is beautiful from the ground, there is a different kind of beauty that you can find if you see its majesty from the top of its green trees, way above its flowing rivers, and right across all wildlife in action.
Ziplining is a must-do and one of the most adventurous things to do in Costa Rica.
Great places for ziplining are Arenal and Monteverde.
Read full article: BEST ZIPLINING & CANOPY TOURS COSTA RICA
4. Sunbath at Costa Rica's beautiful beaches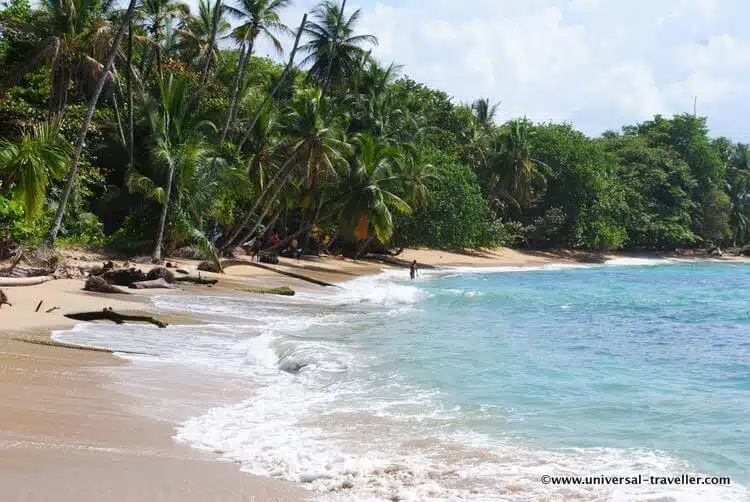 Costa Rica is well-known for its beautiful beaches that welcome sunbathers and surfers alike.
The best part about Costa Rica's beaches is that they are not as crowded as at many other tourist destinations worldwide.
Some of my favorite beaches are near Puerto Viejo, Manuel Antonio, and Guanacaste.
Read full article: BEST BEACHES IN COSTA RICA
5. Horseback Riding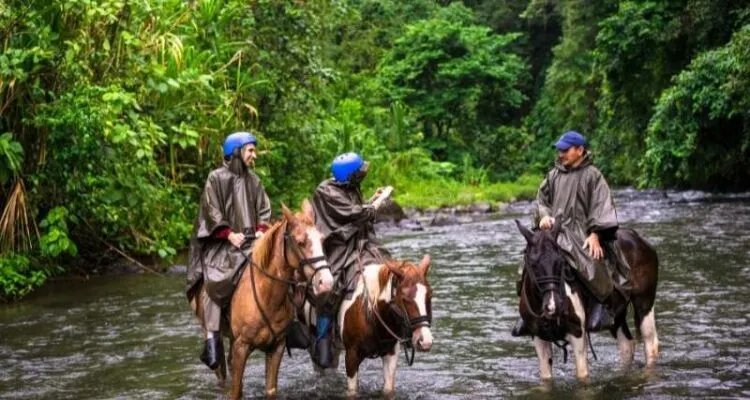 Horseback riding is a popular activity at the beach or in the mountains.
I once joined a horseback riding tour at the beach, one of the few times I was riding a horse, and I really liked it a lot.
I definitely recommend it as one of the best things to do in Costa Rica, even if you are usually not that interested in horses. Trust me!
Read full article: BEST HORSEBACK RIDING TOURS COSTA RICA
6. Surfing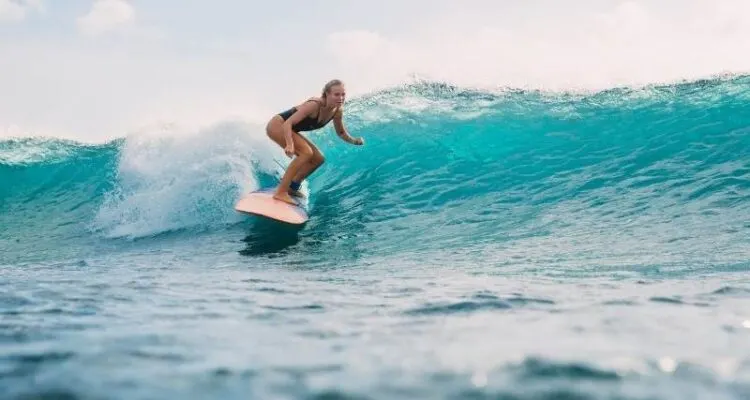 If you are traveling to Costa Rica to surf, you are in for a surf trip of a lifetime.
All the best Costa Rica surf spots promise consistent waves, friendly locals, and pure fun.
Tamarindo and Puerto Viejo are probably the most famous surf spots in Costa Rica; however, more surf places are worth visiting.
Read full article: BEST COSTA RICA SURF SPOTS
7. Canyoning and Waterfall Rappelling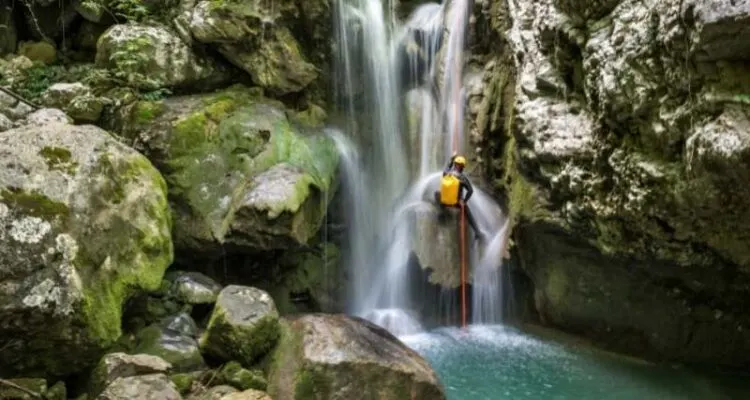 Are you ready to leave your comfort zone and take on an adventure?
Canyoning and Waterfall Rappelling are other Costa Rica activities that cannot be missed on any best things to do in the Costa Rica list.
Read full article: BEST CANYONING AND WATERFALL REPELLING TOURS IN COSTA RICA
8. What to do in Costa Rica – Hiking
A fun-filled Costa Rica itinerary is never complete without a hiking tour.
Because of the rich biodiversity that thrives in the region, hiking is one of the best things to do in Costa Rica.
There are many amazing hiking routes around Arenal volcano, in Monteverde, and the highlands of Costa Rica.
Read full article: BEST COSTA RICA HIKING TOURS
9. Check out Costa Rica's Waterfalls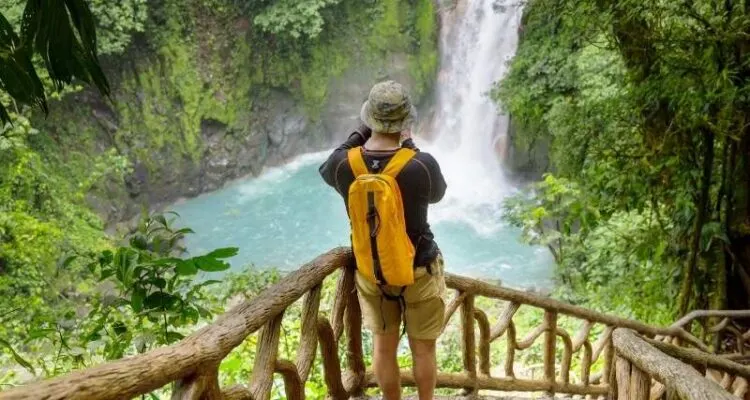 Looking for more ideas about what to do in Costa Rica?
How about checking out some amazing waterfalls?
The Rio Celeste Waterfall is probably the most popular waterfall in the country. It has a height of 60 feet and sky blue water.
However, Costa Rica has many more waterfalls to offer, and although they belong to the best Costa Rica attractions, there are still some waterfalls without big crowds.
Read the full article: COSTA RICA WATERFALLS THAT YOU HAVE TO VISIT
10. Snorkeling and Diving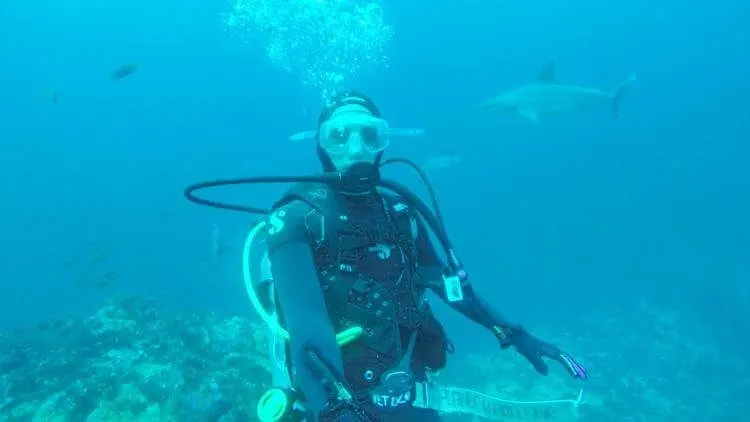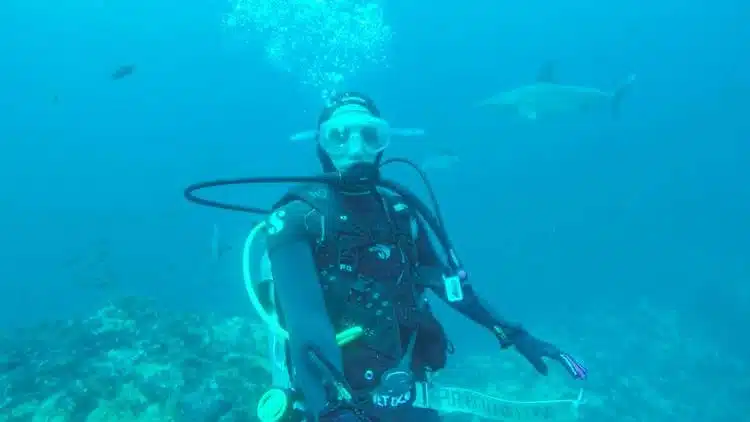 Isla del Caño, Cahuita and the Gulf of Papagayo are some of the best snorkeling places in Costa Rica.
Are you a diver?
One of the best things to do in Costa Rica for experienced divers is a multi-day boat trip to Cocos Island.
This World Heritage Site is by far the best diving spot in Costa Rica, with a great population of giant mantas, yellowfin tuna, hammerhead sharks, and many more.
The island is quite far from the mainland, so it takes a couple of days to get there by boat.
11. Visit the Hanging Bridges in Monteverde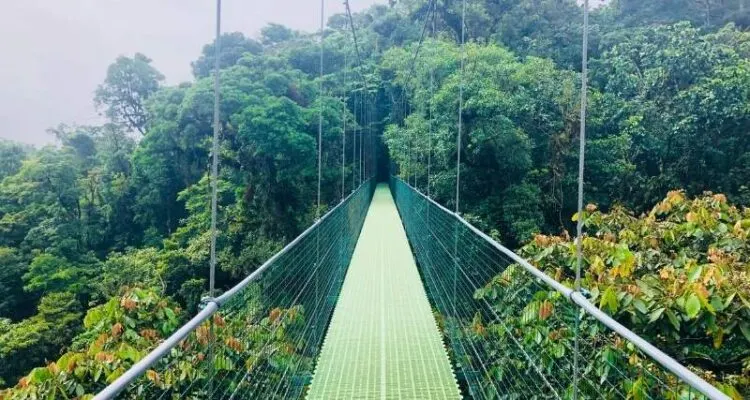 Do you want to experience the Monteverde Cloud Forest from a bird's eye of view?
Then you should check out the Hanging Bridges, one of the best things to do in Costa Rica.
The trail in the cloud forest has six suspension bridges that offer a different perspective of the national park. The trail has a distance of 2.5 kilometers and is mostly flat.
Read full article: BEST THINGS TO DO IN MONTEVERDE
12. Go Whale Watching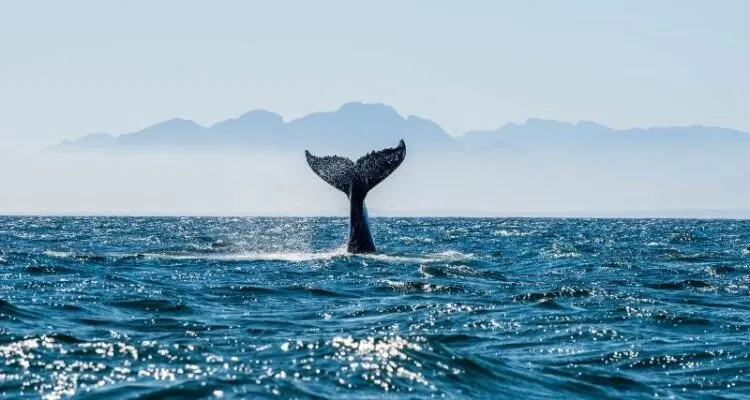 Did you know that Costa Rica has the world's longest whale watching season?
The best places for this unique Costa Rica activity are the Gulf of Papagayo, Drake Bay in Corcovado, and Uvita.
13. Eat traditional Costa Rican Food
Traditional Costa Rican food is composed of rice, vegetables in season, fresh fruits, choice meats, and various beans.
The most popular dish is Gallo Pinto, a mix of rice with beans.
Read full article: TRADITIONAL COSTA RICAN FOOD
14. And try Costa Rican Beer
Costa Rica is well-known for its local beers, and it is safe to say that Imperial Costa Rica is the local's go-to brand when it comes to beer.
Read full article: Costa Rica Beer
15. White Water Rafting Pacuare River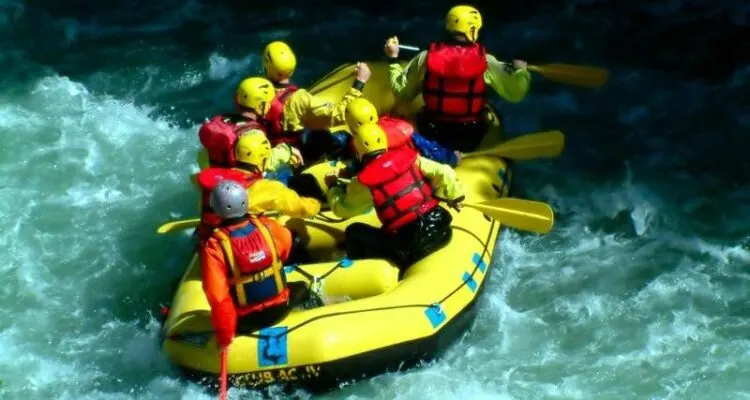 Are you looking for the ultimate Costa Rica activities for adventure lovers?
Well, don't miss White Water Rafting at Pacuare River!
Raft through class 3 and 4 rapids and bathe in the freshwater of Pacuare River.
A once in a lifetime experience!
16. Crocodile Bridge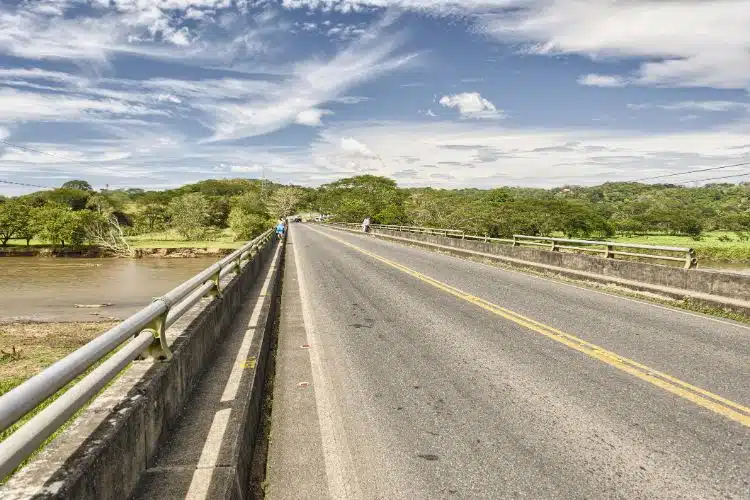 Another best thing to do in Costa Rica is to check out the crocodile bridge at Rio Tarcoles.
The Rio Tarcoles crocodiles belong to the species of American crocodiles that can reach up to four meters or 13 feet in length and hundred pounds in weight.
The Crocodile Bridge is your best bet for location if you would like to see a huge group of American crocodiles basking under the sun.
Read full article: CROCODILE BRIDGE COSTA RICA