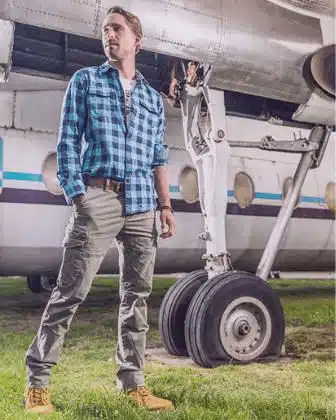 Hey there!
Allow me to introduce myself.
I'm Tim from Germany but I like to call the world my home.
I'm a travel addict and have lived in 5 countries and had adventures through more than 85.
Besides traveling, cycling is my second passion. I am always looking for new adventures and challenges.
About my Blog
I commenced travelling as a young adventurous backpacker, but now prefer to travel in a little more luxury; however, I have not lost my love of adventure.
With my blog, I want to inspire those looking to combine adventures with luxury experiences to get out and explore the world by providing detailed information on a range of international destinations.
I provide guides to destinations from Malaga to Costa Rica & the United States, with advice on sightseeing, luxury accommodations, adventurous activities, and transportation.
The world is a book and those who do not travel read only one page.
How it all started
In October 2015 I launched my own travel blog.
Soon, I started receiving invitations from world-class hotels, fancy restaurants and tour operators.
Tourism boards asked me to write about their destinations.
And here I am now, a 30-year-old German guy from a middle-class family who is eager to turn all his dreams into reality.
On that note, I want to leave you some words of wisdom: "The distance between dreams and reality is action."
If you want to achieve your dreams, act now!
Life is short and there never will be a perfect time for you to live your dreams.


Universal Traveller by Tim Kroeger
Luxury Adventure Travel
If you would like to syndicate some of the articles found on Universal Traveller, please know that you have our permission to use photos and to re-publish articles as long as there is proper credit and a do-follow link back to the orginal article on Universal Traveller. Please use the article title as anchor text. We do not consent to any work found on Universal Traveller to be used in videos. Please send us a short mail to info(at)universal-traveller.com with a link to the page where you have re-published our content. Thank you for sharing Universal Traveller's content!