This article may be sponsored or include a provided product or affiliate link. See footer and Affiliate Disclaimer for full details.
Couple Travel Blog (@mismatchedpassports) on
10. Time for a coconut in paradise El Nido.
11. Sébastien admiring his paradise in the Philippines.
12. Palawan has countless beaches and caters for all tastes. 
13. A great place to relax.
14. Mount Tapyas in Coron is a great place to watch sunset... but first you have to climb up 700 steps.
15. Palawan is also a good place to go snorkeling or diving. Besides fishes you can also see lot's of Japanese ship wrecks in Coron.
Do you agree on Palawan being the best island in the world?
Then start planning your own trip to this paradise in the Philippines.
Find here the best things to do in Palawan and Coron. Regarding your accommodation I recommend these Luxury Hotels.
Not yet convinced? Then check out these amazing drone photos of the Philippines.
More Palawan Internet Resources:
Are you on Pinterest? Pin this!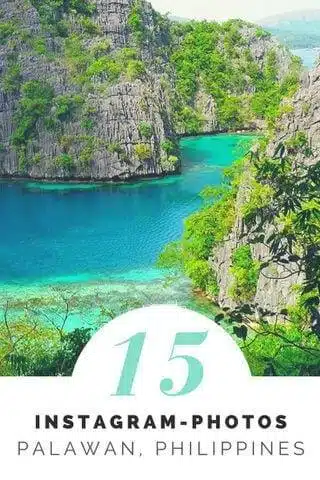 Universal Traveller - Luxury Adventure Travel